Alabama can execute inmate with nitrogen gas, state's highest court says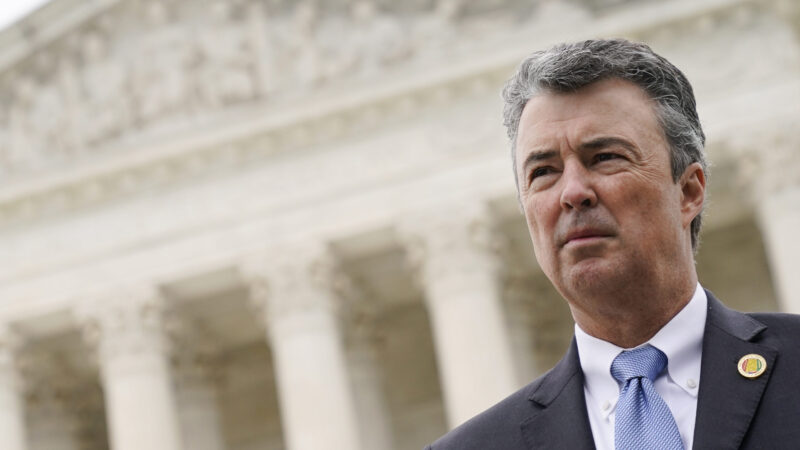 MONTGOMERY, Ala. (AP) — A divided Alabama Supreme Court said the state can execute an inmate with nitrogen gas, a method that has not previously been used carry out a death sentence.
The all-Republican court made its 6-2 decision without comment on Wednesday. The justices granted the state attorney general's request for an execution warrant for Kenneth Eugene Smith, one of two men convicted in the 1988 murder-for-hire slaying of Elizabeth Sennett in northwestern Alabama.
The order did not specify the execution method, but the attorney general indicated in court filings that it intends to use nitrogen to put Smith to death. The exact date of the execution will be set later by Gov. Kay Ivey.
The decision moves Alabama closer to becoming the first state to attempt an execution by nitrogen gas, although there will likely be additional legal wrangling over the proposed method before it's used. Oklahoma and Mississippi have also authorized nitrogen hypoxia for executions, in which an inmate would breathe only nitrogen and be deprived of oxygen needed live. While proponents have theorized it would be painless, opponents liken it to human experimentation.
Alabama Attorney General Steve Marshall announced the court's decision Wednesday night, saying the ruling had "cleared the way" for execution by nitrogen hypoxia after Sennett's family "waited an unconscionable 35 years to see justice served."
"Though the wait has been far too long, I am grateful that our capital litigators have nearly gotten this case to the finish line." Marshall said.
Advocacy groups and lawyers representing death row inmates on Thursday criticized the decision, saying the execution method is experimental and the state has not disclosed adequate information about how it would work.
"There are still too many unanswered questions for Alabama officials to responsibly move forward with this protocol," Robin M. Maher, executive director of the Death Penalty Information Center said.
The state tried but failed to execute Smith by lethal injection last year. The Alabama Department of Corrections called off the execution when the execution team could not get the required two intravenous lines connected to Smith.
Smith's attorneys had asked the state Supreme Court to reject the nitrogen hypoxia execution request, saying Smith should not be a "test subject" for an untried execution method.
Robert Grass, an attorney for Smith, said Thursday that his defense team is disappointed in the decision and will continue to fight in court.
"We remain hopeful that those who review this case will see that a second attempt to execute Mr. Smith — this time with an experimental, never-before-used method and with a protocol that has never been fully disclosed to him or his counsel — is unwarranted and unjust," Grass wrote.
The American Civil Liberties Union of Alabama on Thursday asked the governor to block the execution, saying the state has a history of problematic lethal injections and is now attempting "to experiment on incarcerated people with nitrogen gas."
The governor has not indicated when she will set the execution date. A spokesperson for the Alabama Department of Corrections said Thursday that the prison system "is prepared to carry out the orders of the court."
Prosecutors say Smith was one of two men who were each paid $1,000 to kill Sennett on behalf of her pastor husband, who was deeply in debt and wanted to collect on insurance. The slaying, and the revelations over who was behind it, rocked the small community. Her husband killed himself a week later. The other man convicted in the slaying was executed in 2010.