After botched executions, Alabama will try lethal injection again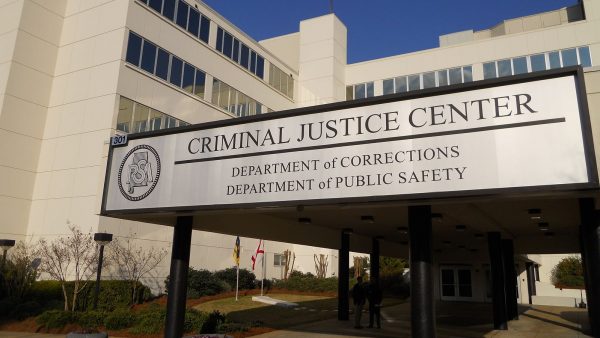 When Alabama prison officials executed Joe Nathan James Jr. on July 28, 2022, the process lasted more than three hours, reportedly one of the longest lethal injections ever documented.
Months later, in September, the state tried and failed to execute Alan Eugene Miller. And again, in November, officials tried and failed to execute Kenneth Eugene Smith.
The three botched executions prompted Alabama's Gov. Kay Ivey to call for a moratorium on the procedure starting Nov. 21. She asked prison officials to conduct a "top-to-bottom" review of the lethal injection protocol to "ensure the state can successfully deliver justice going forward."
Earlier this year, after a three-month pause, state officials announced they are ready to resume executions. But legal advocates and people on death row say problems still plague the system.
Defining cruel and unusual
In all three of last year's botched executions, Alabama prison staff struggled to establish IV lines, and it wasn't the first time. In 2018, the state failed to execute Doyle Lee Hamm, a 61-year-old man with terminal cancer.
"What's going on in Alabama has been torture," said Bernard Harcourt, an attorney who represented Doyle for decades. "These are people who've had to say their final goodbyes, who are led into the execution chamber, strapped into the gurney. They're subject to pricking and prodding with needles, and are told that they're going to be executed some other time."
Alabama officials have pushed back on criticism, arguing the troubled executions do not amount to torture.
"I disagree with their assessment. I gave blood the other day and got poked three times," the state's Attorney General Steve Marshall said.
"I think those are extraneous arguments that are from somebody that doesn't want the death penalty to be carried out, period."
Marshall and other state leaders blamed recent failed executions on time constraints.
The execution clock
Previously, Alabama's Supreme Court issued prison staff a one day death warrant that expired at midnight. State officials said legal filings often "ran out the clock" on executions.
"In several recent executions, last-minute gamesmanship by death row inmates and their lawyers has consumed a lot of valuable time, preventing the department from carrying out its execution protocol between the conclusion of all legal challenges in the federal courts and the expiration of the death warrant issued by your court," Ivey wrote to the Supreme Court.
In January, the court changed the rule, granting authority to Alabama's governor to establish the time frame for future executions.
The decision concerns people on death row.
"We have worries," said a man who asked for anonymity for fear of retribution by prison staff. "Because Alabama seems to be able to do whatever they want to do with no ramifications."
In separate lawsuits filed against prison officials, the two men who survived last year's failed executions describe being jabbed all over their bodies for up to an hour or longer. One man said prison staff left him hanging vertically on a gurney for 20 minutes.
"That had nothing to do with the lawyers. That had nothing to do with courts and delays," said the man on death row. "That was incompetence."
Questions remain
Alabama, like many states, is secretive about its lethal injection protocol. Prison officials do not release information about who conducts executions, and media is not allowed to watch officials set IV lines.
"We just don't know who those people are," said Richard Dieter, executive director of the Death Penalty Information Center. "That is to say, what their training is, whether they've had infractions in their practice. There may be some doctors. There may not be."
For years, Dieter said states have struggled to acquire the approved drugs and necessary medical staff to conduct executions, with many doctors, nurses and pharmacies refusing to participate in the process.
The issues have prompted governors in Ohio and Pennsylvania to call for prolonged moratoriums and external reviews. Last year, governors in Tennessee and Arizona followed suit, requesting independent audits of their states' lethal injection procedures.
But in Alabama, Gov. Ivey asked the prison system to review its own execution process.
"The Alabama approach was one, very swift, two, not independent and three, I don't know what happened," Dieter said.
Constitutional mandates
Prison officials have not released the findings from their internal review. In a public letter announcing its completion, the Alabama Department of Corrections (ADOC) commissioner John Hamm said the department purchased extra equipment and is hiring more medical staff. He also celebrated the rule change expanding the time frame for lethal injections.
"After discussing the matter with my staff, I am confident that the department is as prepared as possible to resume carrying out executions consistent with the mandates of the constitution," Hamm wrote. "This is true in spite of the fact that death row inmates will continue seeking to evade their lawfully imposed death sentences."
Marshall said he's also satisfied with the state's response and has already requested an execution date for James Barber, who was sentenced to death for a 2001 murder conviction.
"We believe that the process itself is constitutional," Marshall said, "and we'll continue to carry it out through this method until we get nitrogen hypoxia in place."
An execution method that has never been tested, nitrogen hypoxia deprives a person of oxygen until they die. Alabama plans to have a system in place to try the new method by the end of the year.