60 years later, kids still march in Birmingham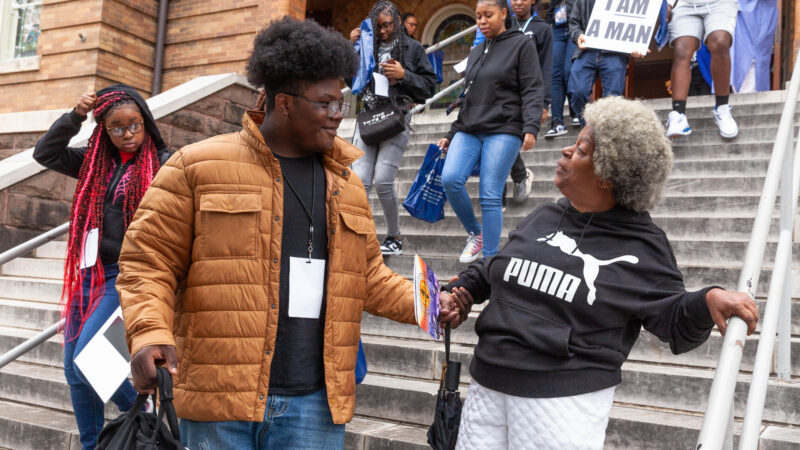 Hundreds of students from Birmingham schools marched on Kelly Ingram Park in Birmingham Friday chanting "Fired up! Ready to go!" They carried signs reading "We Shall Overcome," "Hands Up, Don't Shoot" and "We Ain't Afraid of Your Jails."
Those actions were part of a reenactment of the 1963 Children's March hosted by the Birmingham Civil Rights Institute. Sixty years ago this week thousands of children took to the streets in Birmingham to protest against racism and discrimination. It was a moment in the Civil Rights Movement that turned eyes from around the world toward Birmingham.
Jackson-Olin High School sophomore Terrence Miller said it's an honor to stand where many other student activists stood 60 years ago.
"It kind of feels amazing to know that even though they were so young and back then in that time they were segregated … the Jim Crow laws and all that, that they were able to stand together as one to make a movement," Terrence said. "They're giving us the potential, the opportunity and the idea to actually do it ourselves today … I'm glad that they actually took the opportunity and a chance and the risk to do all of that."
During the event, students heard from original child foot soldiers from 1963 and local educators who encouraged students to continue to fight.
Terrence said even though this march is a reenactment he sees a lot of the same problems students faced back then.
"Alabama Department of Archives and History. Donated by Alabama Media Group. Unknown photographer, Birmingham News."

Nearly 1,000 people, mostly teens, marched on Kelly Ingram Park to reenact the 1963 Children's Crusade on Friday, May 5, 2023, in Birmingham, AL. Rashah McChesney/Gulf States Newsroom
In May 1963, thousands of students walked out of their classrooms with the intention to get arrested. It was part of a plan by civil rights leaders to force change in America, but using kids was controversial. Rev. James Bevel was the mastermind behind the youth's involvement in Project "C," despite push back from his peers. The "C" stood for confrontation and involved marches intended to prompt mass arrests.
"We wanted to get the Black community in Birmingham involved in the way you get people involved, get the children involved," Bevel said in the PBS Eyes on the Prize documentary.
"Most adults have bills to pay. House notes, rent, car notes, utility bills," Bevel said. "But the young people wherein they can think at the same level are not at this point hooked with all those responsibilities. So a boy from high school, he gets the same effect in terms of being in jail, in terms of putting pressure on the city, as his father. And yet he's not — there's no economic threat on the family because the father's still on the job."
On what they called "D-Day," kids left their classrooms to meet up with others in Kelly Ingram Park where they were met with intense water hoses and police dogs. Some accounts say the force of the water pushed children down 5 blocks away.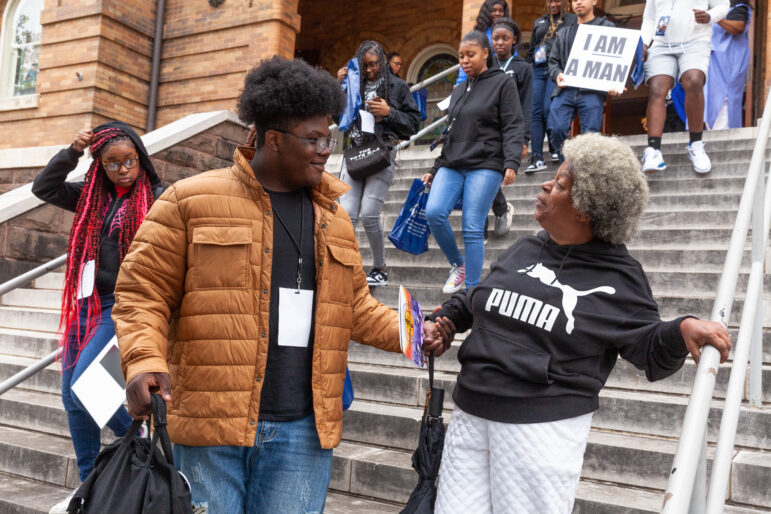 The leaders of the Civil Rights Movement made sure the Children's Crusade was televised, and in doing so the images of children being brutalized and carted away to jail in school buses shocked the American public and the world. It got the attention of President John F. Kennedy.
"The events in Birmingham and elsewhere have so increased the cries for equality that no city or state or legislative body can prudently choose to ignore them," Kennedy said in a speech following the march.
Lawmakers didn't ignore the events of the Children's March, which helped lead to the passing of the 1964 Civil Rights Act. It was a catalyst for rapid progress in the movement.
Rev. Gwendolyn Webb was 14 when she marched from 16th Street Baptist Church in 1963. She gave a speech during the 2023 reenactment program at the church encouraging students to speak up for what they believe in.
"When I was in the church and saw all of those students in the balcony and down on the floor, that's how we looked getting ready to join in the march with Dr. King and Dr. Bevel," Webb said. "So it made me feel good. I was living it all over again."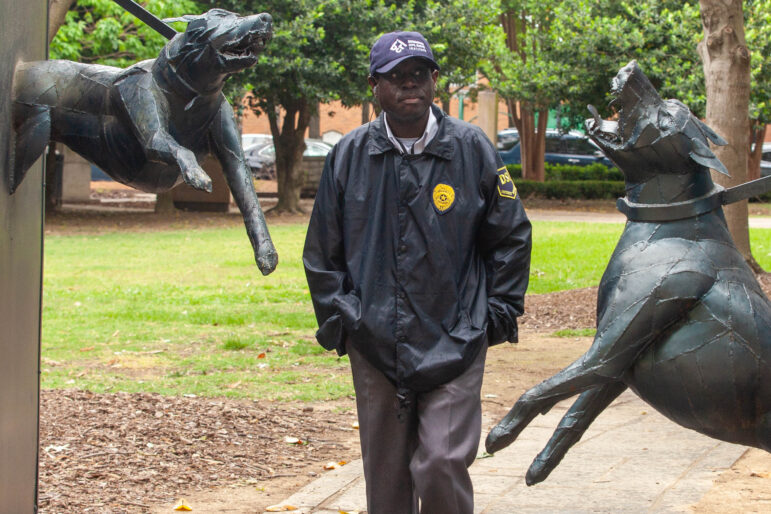 She said the reenactment gives her hope.
"To see all of these young people, our leaders of today. The Word of God tells us, train up a child in the way that it should go," Webb said.
In this year's march, students still called for equal rights and an end to discrimination. 17-year-old Deon Arnold said his generation also has battles unique to today.
"A lot of new issues like social media, the Internet, AI, all these new foes that we have to face in the upcoming years, and the biggest one being climate change," Deon said.
He said even 60 years later, student activists are at the forefront of change.
"I feel like student activists are not only present, but the future."
Kyra Miles is a Report for America corps member covering education for WBHM.