400 Alabama inmates to be released early under 2021 law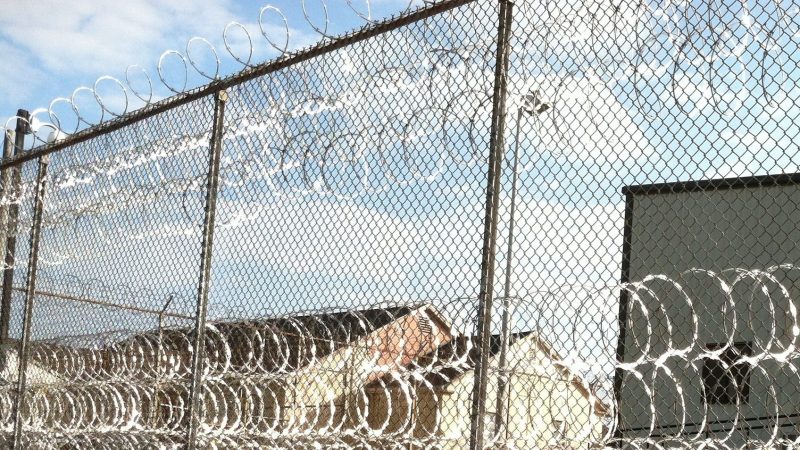 MONTGOMERY, Ala. (AP) — Several hundred Alabama inmates are set to be freed from prison under a 2021 sentencing law that sends prisoners to supervised release several months before their sentences are set to end.
Approximately 400 inmates are scheduled to be released under the law intended to make sure inmates have supervision when they leave prison, Cam Ward, executive director of the Alabama Bureau of Pardons and Paroles, said Monday.
The law, which takes effect Tuesday, requires inmates to released between three and 12 months before their sentences end to be supervised by the Board of Pardon and Paroles for the remainder of their sentences. They will be subject to electronic monitoring.
"On average they usually have eight months left on their sentences before they were going to get out either way. Some had two months," Ward said. Ward said his agency did not take a position on the legislation in 2021 but is tasked with monitoring the released inmates.
The law was passed with broad support and touted by proponents as a public safety measure designed to make sure inmates are monitored when they leave prison, instead of walking out the door unsupervised when their sentence concludes.
But the measure has drawn criticism from the state attorney general and some district attorneys because it allows inmates, including people convicted of violent crimes such as murder and assault, to leave prison early.
Alabama Attorney General Steve Marshall, who spoke against the legislation in 2021, on Monday filed a lawsuit against Corrections Commissioner John Hamm seeking a restraining order to block the release of the inmates until crime victims are notified.
Marshall argued that at least 50 of the 412 inmates set to be released are serving time for murder or manslaughter and that fewer than 20 victims had been notified as of Friday.
"Every violent crime leaves behind a victim or a victim's family. That is why state and federal laws have long recognized the rights of crime victims or their families to be notified by the relevant government agency when their offender is up for parole or is soon to be released from prison," Marshall's office wrote in the request for an injunction.
In a Monday letter to Marshall, Hamm said the prison system will not release any inmate "until we have ensured compliance with the act's victim notice requirement." He said court action was unneeded in his view.
Montgomery Circuit Judge Jimmy Pool denied the temporary restraining order.
Alabama lawmakers first approved the supervised release requirement in 2015 but it only applied to future inmates. The 2021 legislation made the requirement retroactive, expanding the number of incarcerated people who are eligible for release.
Republican Rep. Jim Hill, a former circuit judge who sponsored the 2021 legislation, said he believes the measure enhances public safety because inmates will be followed for a period of time, instead of being released from prison with "no supervision whatsoever" when their sentence ends.
"I think it's a public safety issue. I think this makes the public safer to have this kind of supervision," Hill said.
The Alabama Department of Corrections did not immediately respond to emails seeking comment.
Alabama lawmakers approved the measure along with legislation authorizing the construction of new prisons.
Under the law, a person sentenced to five years or less in prison would be released between three months and five months early. A person sentenced to between five and 10 years in prison would be released between six and eight months early. A person sentenced to more than 10 years in prison would be released between 10 months and one year early.
Ward said the prison system is supposed to verify a "home plan" for each inmate.
Inmates convicted of sex crimes involving children are not eligible for release under the law.