World Games Human Exploitation Task Force announces arrests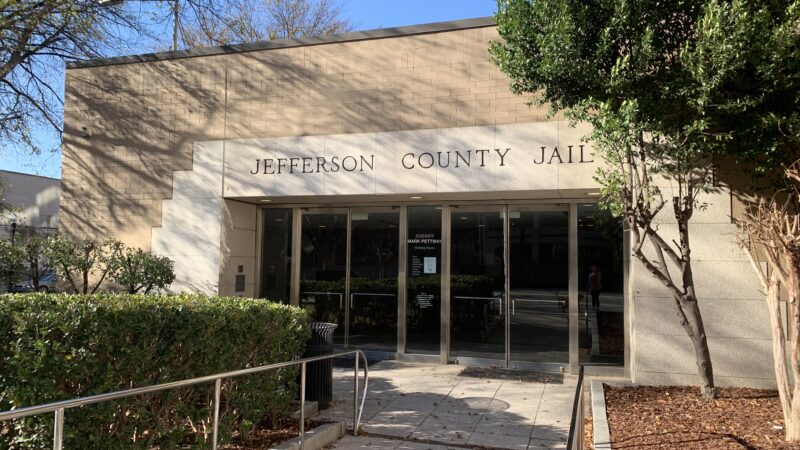 The U.S. Department of Homeland Security Investigations says 34 arrests were made for commercial sex and six arrests for human trafficking during The World Games, which ended Sunday in Birmingham. The task force also made eight arrests of adults seeking online enticement of a minor and/or traveling to meet a minor for sex.
"I think for an event this size … or the Birmingham metro area, I think from a numbers perspective, we're probably well up there [in comparison to human trafficking at other Sear 1 events]," said Doug Gilmer, Resident Agent In Charge for DHS. "We felt like we were going to be busy. I just don't think we anticipated just how busy we would be. It's been taxing."
He says The World Games Human Exploitation Task Force has worked "pretty much non-stop" since June 23. A number of local, state, and federal agencies make up the command center including criminal intelligence at the National Center for Missing and Exploited Children, the DHS Center for Countering Human Trafficking, and the Alabama Fusion Center, a state-level agency that shares information related to trafficking.
Gilmer said they saw an increase in what they believed was online recruitment leading up to The World Games. This led to multiple undercover operations that resulted in 34 arrests of commercial sex buyers.
"We've identified networks that are operating here that are also operating in other states," he said. "So really cross-country from California to the East Coast."
They also "rescued" multiple trafficking victims, Gilmer said. Officials described them as ranging from minors and pre-teens to victims in their 20s and early 30s. Gilmer said some are from the area, while others traveled from out of state specifically for The World Games. The task force also identified and/or provided services to:
15 adults and two minors that are sex trafficking victims
11 minors that are victims of online sexual exploitation and sextortion
seven missing and endangered minors
seven adults and four minors that are labor trafficking victims
"Not every case, not every operation that we've conducted has been geared towards necessarily arresting somebody," he said. "A lot of the operations that we've conducted the last few weeks have actually been identifying potential victims of human trafficking. To us, that's incredibly important."
Carolyn Potter is CEO at the WellHouse, a Christian residential living facility for female survivors of trafficking. She said they've had four referrals from law enforcement in connection to The World Games. The majority were sex trafficking victims and one was a victim of labor trafficking.
Gilmer said the cases will now work through the legal system. They'll be a mix of state and federal cases. He said prosecutors will see those cases through. Officials say it can take months to years to prosecute trafficking cases.
"I think the biggest takeaway is not the numbers, it's the fact that people need to realize that this type of activity takes place here. Whether they want to believe it or not, it does," Gilmer said. "It's big business. It's financially motivated. And as long as there is a demand by the consumer, by the sex buyer, it's never going to stop. We're never going to end it as long as there's a demand for it."