World Game medals make their debut in Birmingham, but will soon be all over the world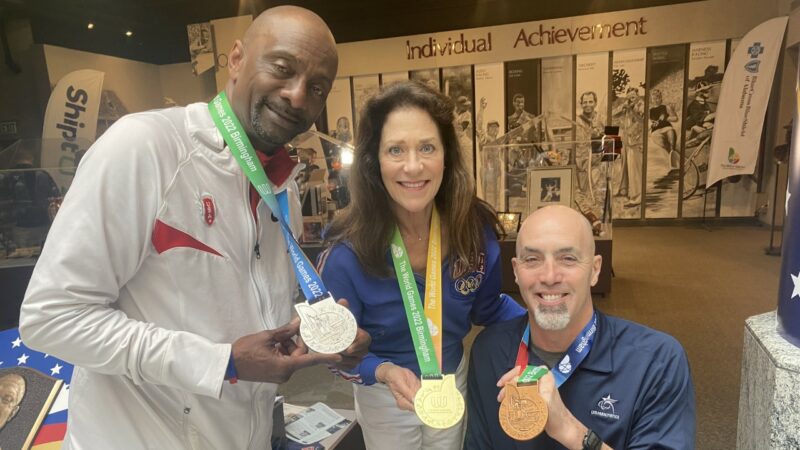 Medals for the World Games, which will take place in Birmingham in July, were unveiled by city leaders and games organizers Wednesday at the Alabama Sports Hall of Fame. The World Games happen every four years following the Summer Olympics and showcases sports that aren't part of the Olympics including korfball, kickboxing and lacrosse.
The gold, silver, and bronze medals athletes will compete for feature iconic symbols from Birmingham. The design shows the Vulcan statue with Sloss Furnace, Railroad Park, a trolley and the city skyline. Eighteen figures representing different sports ring the medal.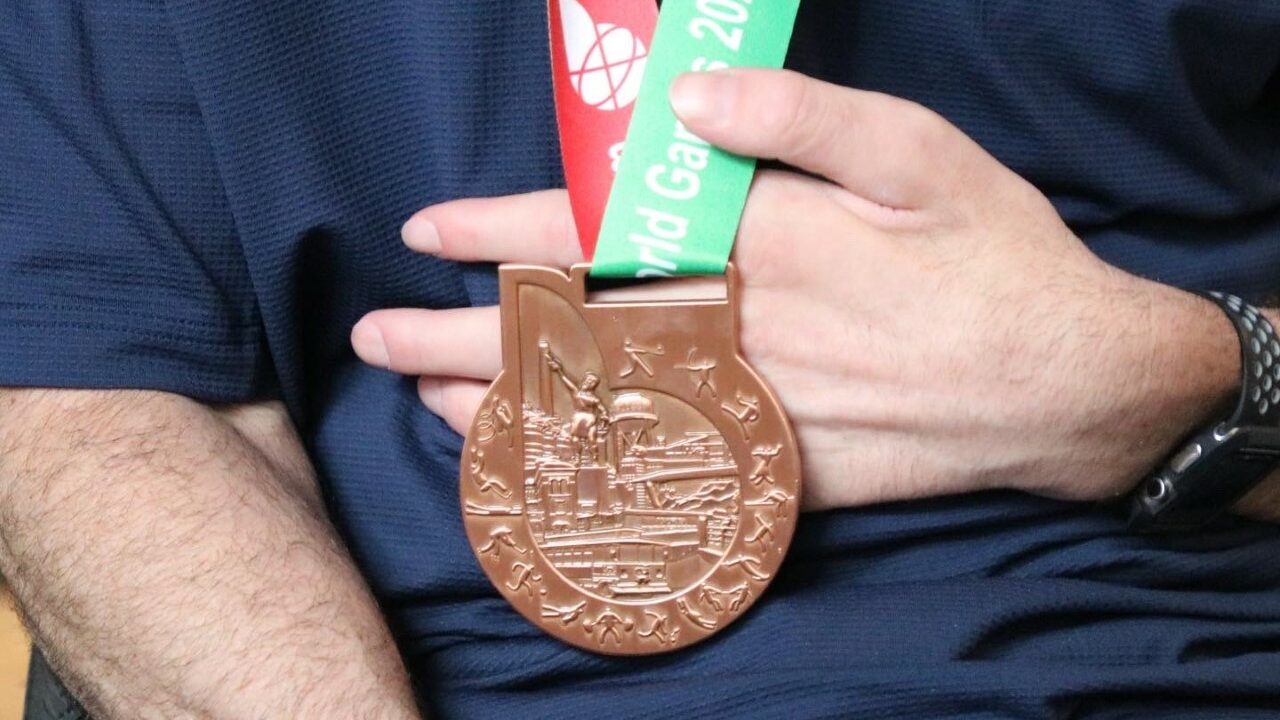 During the unveiling, three athletes modeled the World Game medals in a mock medal ceremony.
Bryan Kirkland, of Oneonta, wore the bronze medal. He won a bronze and two gold medals as a member of the USA Paralympic wheelchair rugby team in 2000, 2004, and 2008.
Former Birmingham-Southern College head track and field coach and Olympian Mark Everett wore the silver medal. Jennifer Chandler, of Langdale, displayed the gold medal. She won a 3-meter springboard gold medal in the 1976 Olympics.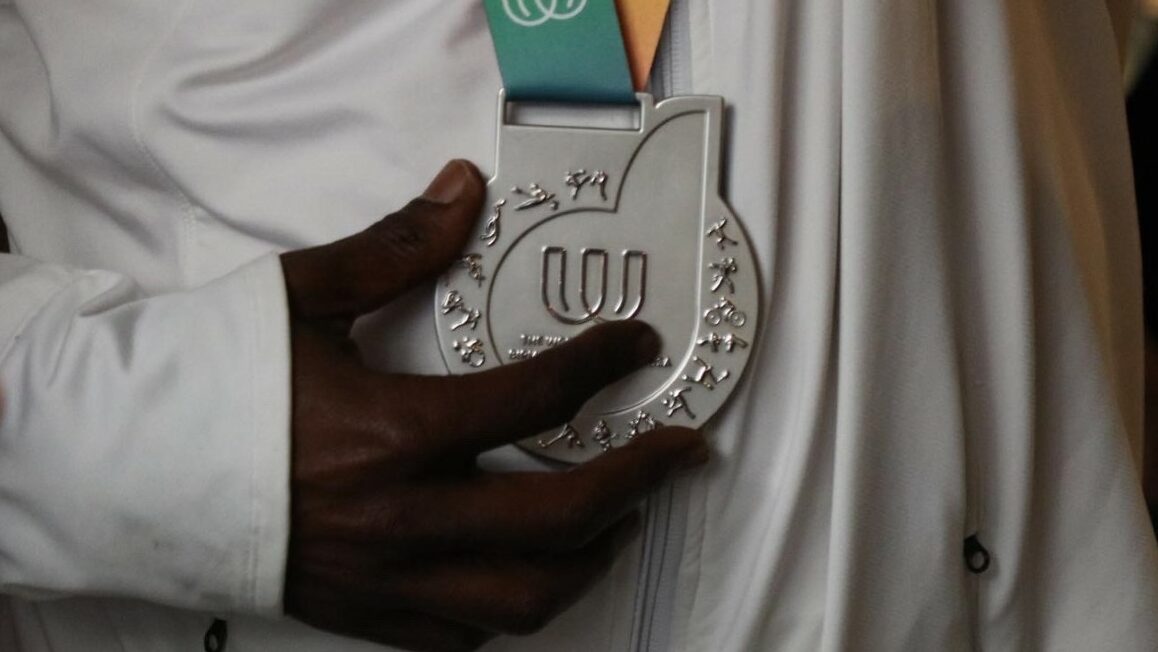 "I have never designed anything similar in nature to a medal," said Bill Hoffman, senior creative director for Bruno Events Team, who created the awards.
In a promotional video, Hoffman said he is excited to know that a piece of Birmingham will one day be all over the world.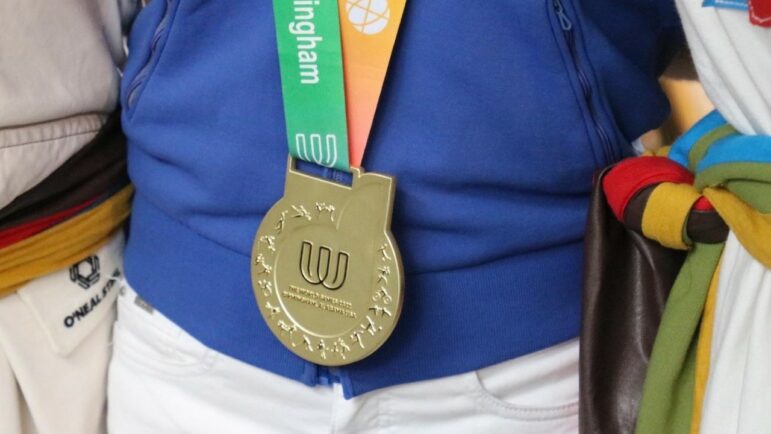 "This medal is going to sit on someone's shelf in Germany or in England or France or Spain and that is just an amazing, amazing thought for me to wrap my head around," Hoffman said.
The World Games start July 7 and run through July 18. The event will bring over 3,200 athletes from over 100 countries to Birmingham.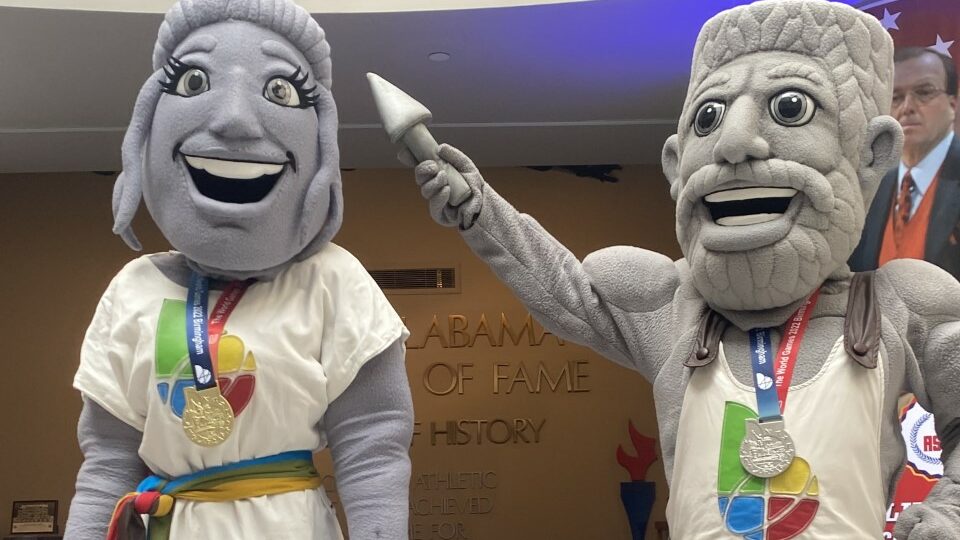 "It's a moment across Alabama. It's our moment across America," said Nick Sellers, CEO of the World Games. "We're confident that this will be the first major international multi-sport event following this global pandemic, in the world, with full venues again."
Officials expect the games to create more than $256 million in economic impact.