With the mental health system strained, here's how some people are coping during the pandemic
When the COVID-19 pandemic shut down the nation last year, documentary photographer Matthew Seltzer found himself wandering the streets of New Orleans looking for ways to cope with feelings of isolation and anxiety.
He lost his day job as a countertop manufacturer. His grandfather passed away in January 2021, but he wasn't able to attend his funeral because COVID-19 cases were surging. To seek relief, he turned to his camera — snapping photos to capture the characters and charm of the Crescent City.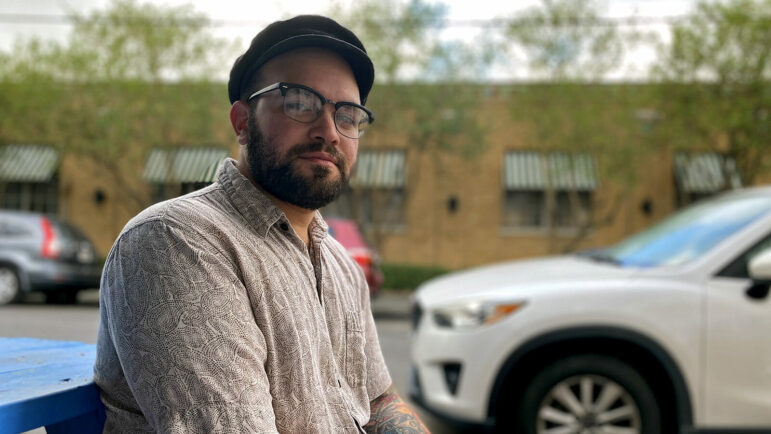 "It was the social isolation aspect that really hit the hardest because I just love being out talking to people," Seltzer said. "I feel like those photos really spoke to me because for those brief seconds, life felt normal. But you could tell everybody was still struggling and the weight of the pandemic was heavy."
To cope with these feelings, Seltzer tried to find a mental health counselor, just as many others who experienced stress and loss during the pandemic did. But, he was confronted with long waitlists due to demand outweighing the number of healthcare workers and staff in the region.
Louisiana is just above the national median when it comes to the number of healthcare providers per capita, according to data from the Robert Wood Johnson Foundation's 2021 Health Rankings. Still, it was challenging for Seltzer to find a therapist. And in states like Alabama and Mississippi, it's even harder. Those states are among the last in the nation for the number of mental health providers per capita.
Seltzer eventually found the help he needed through online resources, YouTube videos and mental health hotlines. And, he was not alone. Data acquired from national mental health and crisis hotlines, as well as local ones across the Gulf South, show that tens of thousands of people sought this type of help in the last year.
Calls to hotlines were already on the rise over the last five years, but have skyrocketed during the pandemic. One national hotline — from the Substance Abuse and Mental Health Administration — saw an increase of 23% in average monthly calls between 2020 and 2021.
"I had used a few of the hotlines, and I did find that I felt awkward and out of my comfort zone, but I feel like it does help," Seltzer, who prefers in-person therapy for a long-term solution to a mental health need, said. "I feel like hotlines like that are super important for people that need someone to talk to right away or if you can't get access to the resources that you need."
'There's a lot more intense need'
Experts say that while these hotlines aren't a long-term solution for therapy, they can help point people to more permanent modes of help.
VIA LINK, a non-profit in New Orleans that runs a number of text, email and phone hotlines, launched "Keep Calm" in response to the pandemic as the need for immediate assistance increased. Sherrard Crespo, a clinical supervisor at VIA LINK, said hotlines received a high volume of calls not only looking for emotional relief, but also physical: people called for help with housing, food and safety.
"It's not just emotions that someone is dealing with," Crespo said. "There's loss of income, loss of family. The need is so intense and everybody is just feeling such panic."
The pandemic was a huge source of these calls, but so were natural disasters. In February, winter storms left thousands without drinking water in Mississippi. Tornadoes ripped through Alabama in the spring. In the fall, Hurricane Ida devastated communities in Louisiana.
"It's a lot higher volume of intensity to the phone calls," Crespo said. "Before, when you're answering your crisis line, you're really focusing on these internal feelings that someone is having and helping them process through.
"But since COVID-19 and the natural disasters that keep happening and the financial effects and the physical effects of the illness, there's a lot more intense need."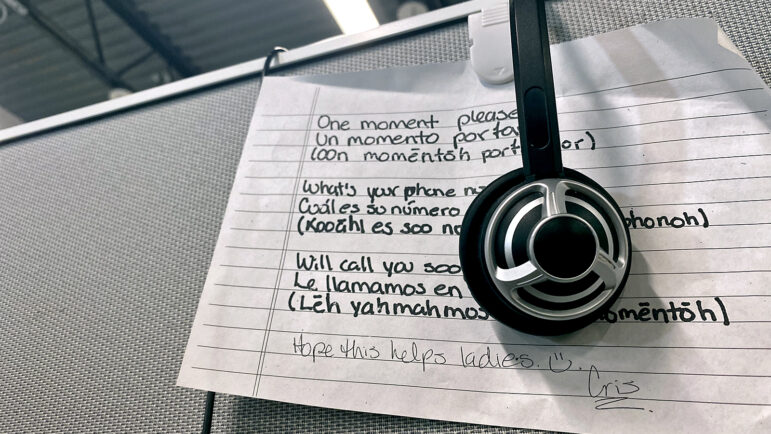 Filling in an existing gap
People aren't just turning to existing tools like hotlines for help. They're also creating new ones.
New Orleans public television station WLAE-TV launched a weekly show in March called "Coping During the Covid Crisis." Roy Salgado, a mental health counselor at the University of Holy Cross and a co-host of the show, said the goal of the show has been to provide mass therapy for a range of emotional issues people have during the pandemic — from anxiety to concerns over socializing again.
"Every mental health provider that I know has a waiting list," Salgado said. "This show offers people an opportunity to acquire coping skills that perhaps goes out to more people instead of touching one individual, one couple or one family at a time."
The show was initially set to be a limited series but it has now transformed into multiple seasons. Salgado says one of the silver linings of the pandemic is that people are taking their mental health more seriously and stepping up to fill the shortage of mental health workers.
He hopes the resources for mental health during the pandemic can stick around when memories of lockdowns and mask mandates fade.
"Yes, we have these needs, we have these deficits, but not all of it is negative. We have learned that we are adaptable as a species of people and that we are resilient," Salgado said.
This story was produced by the Gulf States Newsroom, a collaboration between Mississippi Public Broadcasting, WBHM in Birmingham, Alabama, WWNO in New Orleans and NPR.