The World Games kicks off in Birmingham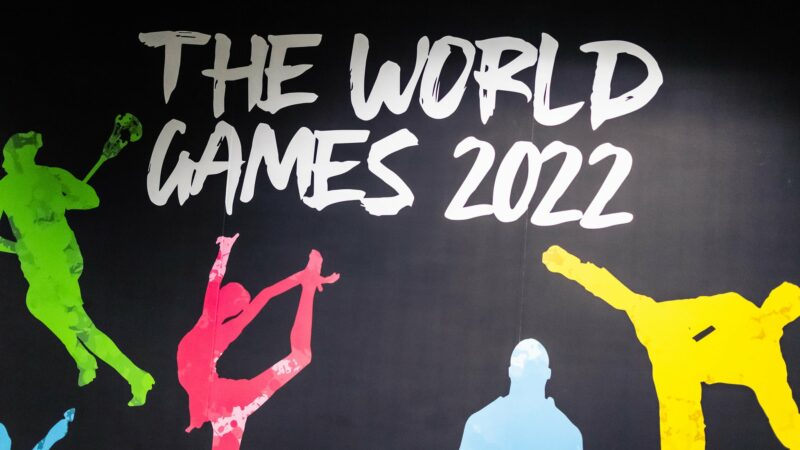 Tim Wilkerson loves the Olympics and when he heard that something similar was coming to his hometown of Birmingham, he immediately became a World Games superfan.
"I've been following it quite religiously since the beginning," Wilkerson said.
Wilkerson collected t-shirts, buttons, coins and even set a timer to count down the hours until Thursday's opening ceremony. He said it feels like a once in a lifetime opportunity.
"Atlanta has the Olympics of 96. We have The World Games of 2022," Wilkerson said.
It's just the second time that The World Games have been held in the United States since the competition started 41 years ago in Santa Clara, California. Birmingham beat out Lima, Peru and Ufa, Russia to host the Games in 2022. The Games gives athletes in non-Olympic sports a global platform.
Athletes will compete in 34 sports including some unfamiliar to American audiences like korfball or parkour.
Over 3,600 athletes from over 100 countries are expected in Birmingham to compete in the 11-day event.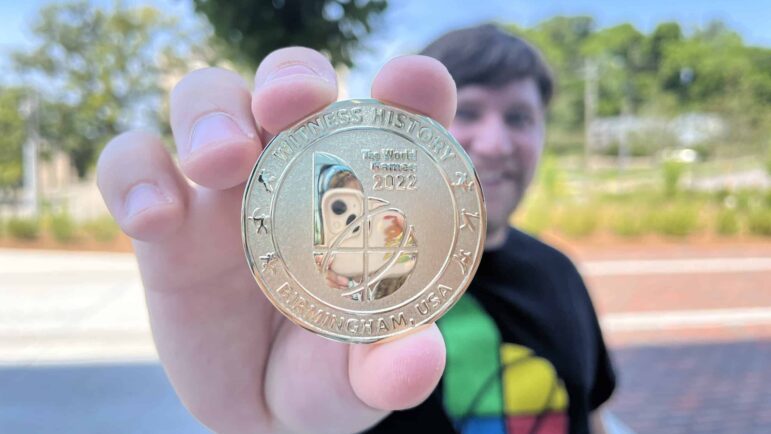 For athletes like Rebekka Dahl, a ju-jitsu fighter from Denmark, it'll be her first time in the United States.
"I've never been in America before. But I have no clue [what to expect]. Even with Alabama or Birmingham," Dahl said.
She joked that she's a little worried because she's vegan and she heard Alabama is known for its barbeque. But she's excited because she says The World Games are the biggest international ju-jitsu event and she looks forward to rubbing shoulders with other elite athletes. She hopes to repeat the gold medal that she won in the last World Games in Poland.
"We're all here, the best of the best," Dahl said. "So it's a weird kind of mix that this is your biggest thing, but it's all of our biggest thing and [we'll] just enjoy that kind of special feeling that we get."
For some of these lesser known sports, The World Games is an international showcase. Some eventually become Olympic events. But others are just making their debut, like drone racing.
Competitors sit in chairs and wear virtual reality goggles to pilot their drones through an obstacle course at speeds as high as 100 miles per hour. Evan Turner from Tennessee is the reigning World Champion and now represents the U.S. at The World Games. He started out flying drones with his dad as a hobby.
"I kind of worked my way up through the ranks and it feels like a dream to be competing at The World Games," Turner said.
He said he hopes this competition raises his sports profile and Ryan Lindsay Lessard, the female drone pilot for the U.S., hopes it also raises representation for women who fly drones. She teaches elementary school in Maine and flies drones for her students.
"There's very rarely a female even at the national level. So to have 12 of us competing at once, I'm really excited to meet all those ladies," Lessard said.
One of the taglines for this year's World Games is "Once in a lifetime." World Games CEO Nick Sellers said that's what it is for some athletes and for the community— a once in a lifetime opportunity to grow and to have the world's eyes on them.
"There will be other big events that happen in Birmingham," Sellers said. "What we hope is that this opens the door for the rest of the world to see what we already know: that Birmingham is coming of age. That even with all of our issues and we're certainly not perfect, we are so much better than we used to be."
Like the Olympics, The World Games is held every four years and is also an economic boost to the city it hosts. But different from the Olympics, Sellers said the Games uses existing infrastructure to maximize local impact.
Since it was announced the Games would be in Birmingham, the city has been prettying itself up. There's newly paved roads, new public transportation and a new vigor in residents as they gear up for thousands of visitors and athletes.
Chris Holloman owns Munchies on 5th Bar and Grill—a local landmark in Birmingham's Avondale neighborhood. It's just across the street from where archers will take aim at Avondale Park and he expects around 2,000 new customers to his restaurant during the games.
"We're ready. We're locked and loaded," Holloman said with a smile.
He said they've ordered extra food and hired extra staff for the intake, but he said Munchies is missing one thing—the ducks.
"I haven't seen my little buddies," Holloman said.
Due to construction, the beloved ducks and geese that lived in the park have packed and moved on, for now.
Tim Wilkerson, the Olympic and now World Games superfan, said he's been talking people's ear off about the Games. He said he loves the sports but also the importance to the community.

"I always tell people whenever I talk about The World Games that it's awesome to see everyone coming together. I mean, from every country, every race, every background," Wilkerson said.
Kyra Miles is a Report for America corps member reporting on education for WBHM.