The story of Alabama's favorite homegrown Christmas tree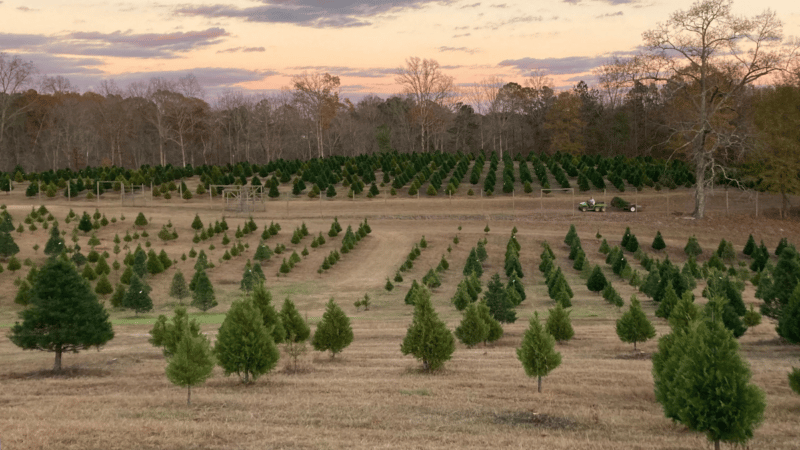 This story is part of a monthly series called Outdoor Connections, which features stories that explore the biodiversity of Alabama and how we depend on it.
In the 1990s, Carolyn Beavers and her husband were discussing ways to stay busy and make a little extra money after retirement.
"I looked out my kitchen window and I said, 'We could plant Christmas trees,'" Beavers recalled.
The couple bought about 30 acres of family land near Trafford, north of Birmingham, and opened Beavers Christmas Tree Farm. But Beavers said they "knew nothing" about growing Christmas trees.
Well-known holiday favorites like the Frasier fir and the white spruce don't thrive in Alabama conditions. Instead, most farmers in the Deep South depend on the Leyland cypress for annual Christmas tree production.
The popularity of the non-native evergreen surprised Beavers.
"When I first saw (the Leyland cypress), I told my husband, 'Nobody is gonna buy that for a Christmas tree.' But was I wrong," Beavers said.
Bushy with a deep green color and a pyramid shape, the Leyland cypress shares many Christmas tree qualities. But it doesn't have the piney Christmas tree scent, and it has softer, more flexible branches that might not sustain heavier ornaments.
The tree is most commonly used for landscaping, according to Jeremy Pickens, horticulture expert with Auburn University.
"But it made for a good Christmas tree because of its shape and it grows really fast," Pickens said.
Like many landscape plants, the Leyland cypress isn't a naturally-occurring species. It was reportedly created by accident, a product of British gardening experiments in the late 1800s.
English planters grew two tree species near one another that wouldn't normally share the same soil. To the gardeners' surprise, the trees, a Monterey cypress and an Alaskan cedar, cross bred to create the Leyland cypress.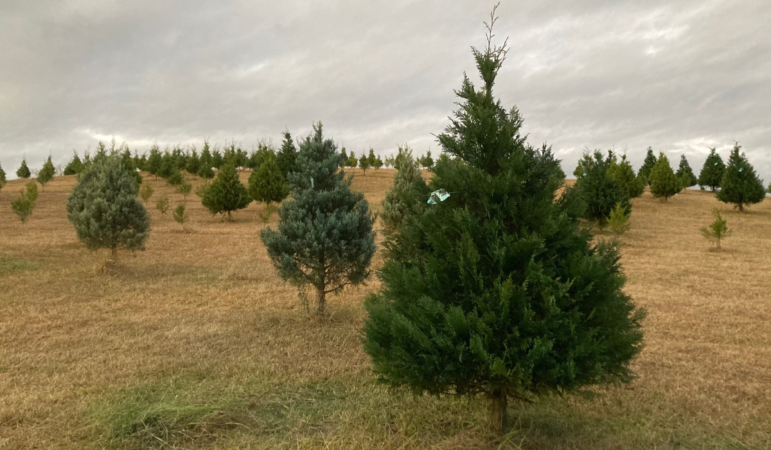 Because it can't reproduce on its own, planters continue to grow the tree in nurseries and sell seedlings to farmers like Beavers.
After years of running a farm, Beavers has come to love the Leyland cypress.
"It just grows uniform all around," she said. "It doesn't matter where it's planted."
This holiday season, Beavers and her husband sold 1,335 trees, mostly Leyland cypress. She said they could sell more, but they limit sales to ensure next year's supply.
Do you have an idea worth featuring as part of our Outdoor Connections series? Email maryscott@wbhm.org.