Sleeping shelters for homeless people will be built for The World Games. What happens next?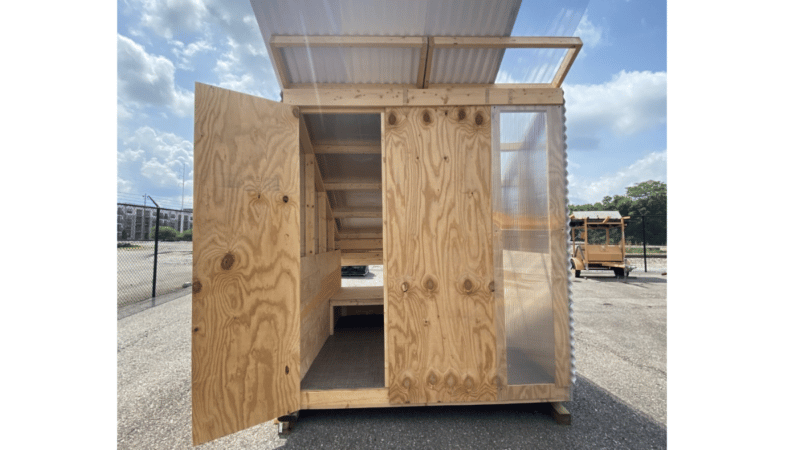 In less than a month, The World Games will take over the Birmingham metro area. Restaurants, hotels and streets will fill with visitors. Security parameters will be put in place, restricting access to otherwise public places. People without homes who use some of these public spaces for shelter will have to find other places to be.
"Once the perimeter is established, it will restrict anyone's ability to come and go without tickets or credentials," said Birmingham City Councilor Crystal Smitherman.
Smitherman has been working with The World Games Committee, Faith Chapel and the Birmingham chapter of the American Institute of Architects to get the Compassion Project off the ground. The project will give people experiencing homelessness who are displaced somewhere to go. Sleeping shelters are being built by volunteers from many organizations. There are two prototypes: one structure is in the shape of the letter "A" and the other structure has a slanted roof. Both are about 8 feet wide.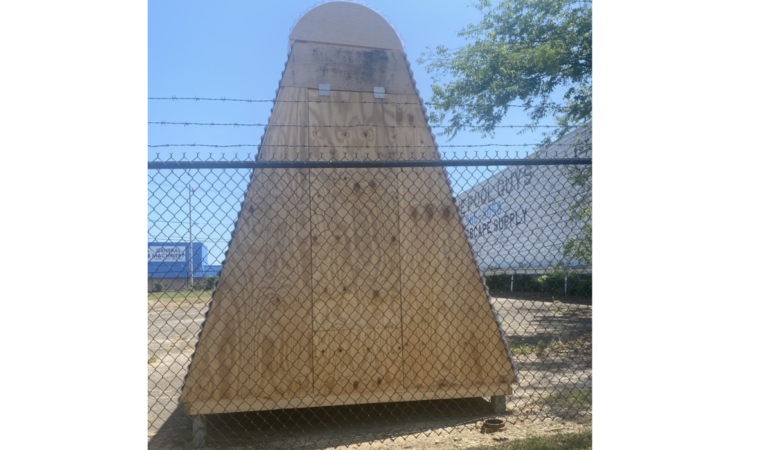 During The World Games, the shelters will be set up at the Faith Chapel Care Center where those who are homeless can get meals, play games, watch movies, do laundry and rest. Organizers say they hope to build at least 30 shelters before the Games begin.
Shelter designers sought input from people who experience homelessness on what they would want.
"When we did the interviews with the guys at Firehouse Shelter, security was very important to them. A sense of security and having their own space where they could have their own belongings without being worried about someone accessing it," said Page Ledbetter, an architect who volunteered with the project.
Beyond The World Games?
Smitherman said Mayor Randall Woodfin has been working to implement a tiny home project to assist with homelessness in the city. It's noted in his "First One Hundred Days" transition report.
"We can use this as a pilot program, and then they'll come and they'll tell the city how this went. And then we can see if this is something we want to continue," said Smitherman.
But there are still a lot of unknowns about the project.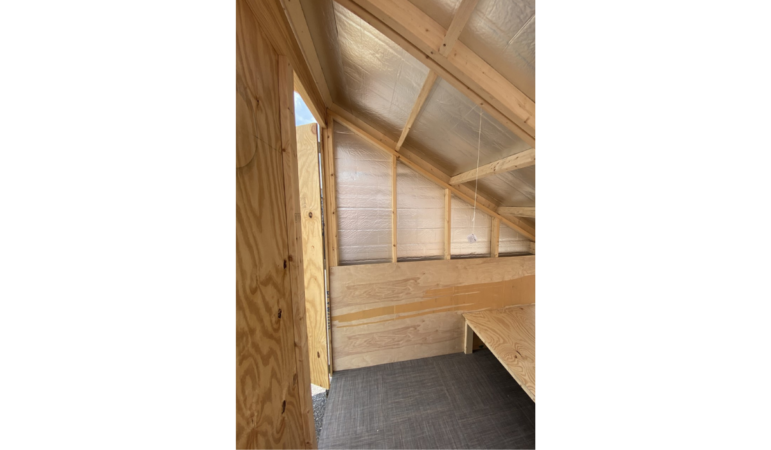 The shelters cost $1,900 a piece, but officials were not forthcoming for this story about who is paying for them or what public money, if any, is involved. Also, a 2021 survey found more than 300 unsheltered people in Birmingham. With only a few dozen shelters being built for The World Games and far more people without homes, who will decide who can use them? It's not clear.
The shelters can be disassembled and stored or rebuilt somewhere else. But no one interviewed for this story seemed to know what's going to happen with them after the Games are over.
Kathy Boswell, Vice President of Community Engagement with The World Games Committee, suggested the shelters do have a future.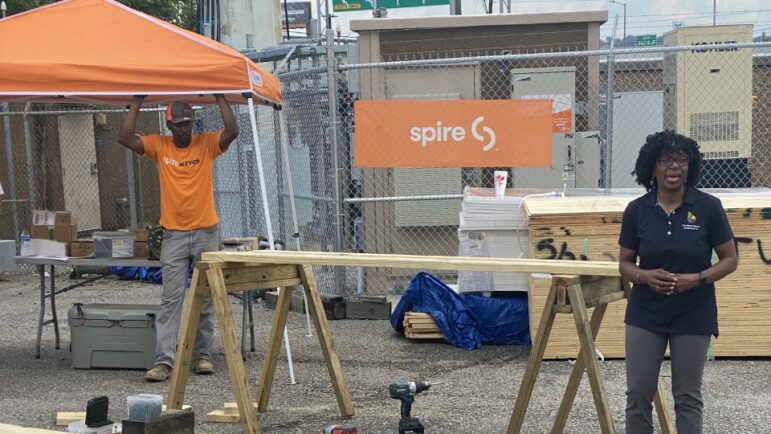 "The people that are coming together around this will stay together to be able to really create and keep moving towards that long term solution. That's what I believe from what I see in the conversations," said Boswell.
The World Games will run from July 7 to July 17.