Secretary of State investigating Bessemer for potential voter fraud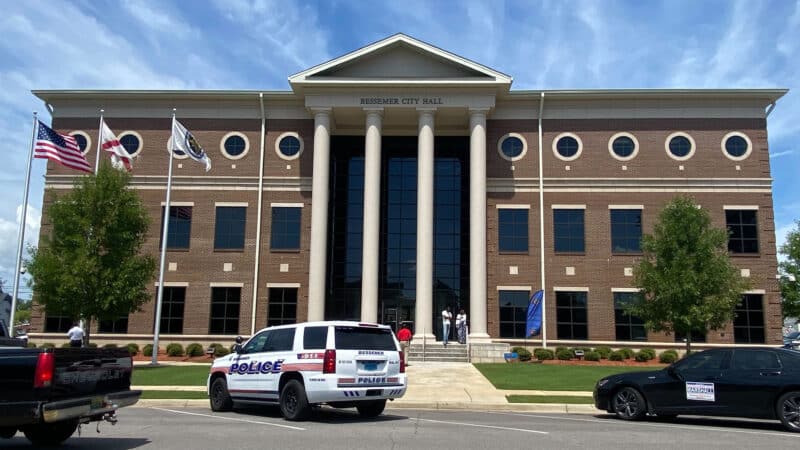 Alabama Secretary of State John Merrill confirmed to WBHM he and Attorney General Steve Marshall are looking into allegations of voter fraud in Bessemer this election cycle. Merrill wouldn't discuss specific allegations saying he didn't want to jeopardize the investigation.
Bessemer holds city elections on Tuesday, August 23.
Rumors of election fraud or irregularities have lingered in the city for years.
Bessemer resident Merilyn Grace believes something is happening. She and her son, Dequndral Rice, have voted for years in the city. Rice is paraplegic, so he always voted with an absentee ballot. Grace said Rice consistently voted in all elections, most recently in the May primaries. However, she recently received a mailed notice from the City of Bessemer that her son is not a registered voter.
Jefferson County's Board of Registrars said Rice is listed as an inactive voter and hasn't voted since 2012.
Grace isn't sure why or how this has happened, but she said she does feel like her son is being targeted.
"They (Gulley campaigners) ask me who I'm going to vote for and come knocking on my door," Grace said. "I tell them it's none of your business who I vote for. They tried putting signs in my yard, I told them I don't want no sign in my yard. Because whatever decision I make, I make that decision on my own."
Before the current election, Anthony Underwood had his own suspicions. Underwood ran for mayor of Bessemer in 2014. He lost the election to Gulley but requested a recount due to what he believed were voting irregularities. At least one polling location opened late on that election day, at least one machine didn't operate properly and some people left without voting.
When Underwood asked for a recount, he said the city attorney asked for a $10,000 payment.
"We're only talking about 5,000 votes. It would probably take an hour and a half. But for some reason, they feel like it's important to charge ten grand in order to make it difficult for the system to be transparent," Underwood said.
A legal challenge from Underwood to the election results was ultimately dismissed.
Others have claimed outright voter fraud has happened. Former Bessemer city councilor Louise Alexander, who is running for mayor this year, says she saw officials throw out absentee ballots during the 2018 election.
"I actually walked in and I caught them opening the mailed-in ballots. They would take new ballots and replace them with the old ballots," Alexander said.
The city clerk declined to comment on Alexander's claim.
Underwood and Alexander also tie these questions around voter registration and other irregularities to the mayor.
Gulley tells WBHM he's offended by the accusations. He says he doesn't need voter fraud in order to win the election.
Although voter fraud has captured the national conversation, documented cases are still rare. The Heritage Foundation, a conservative think tank, found just 19 cases in Alabama in the last 20 years. Many of those deal with absentee ballots.
UAB political scientist Peter Jones says when voter fraud does occur, it has a bigger impact on local elections. That's because it takes fewer ballots to change the winner.
"Voter fraud or election fraud has occurred most often in these local elections where essentially you have incumbents or politicians kind of illegally throwing out absentee ballots that are good," said Jones. "You can basically tip the scales with a few fraudulent absentee ballots, or you can tip the scales by throwing out a few good absentee ballots."
Editor's Note: Story updated to clarify Merilyn Grace does not blame Gulley for her son's voter registration problems.