R&B artist Anthony Hamilton brings his Southern flair back to Birmingham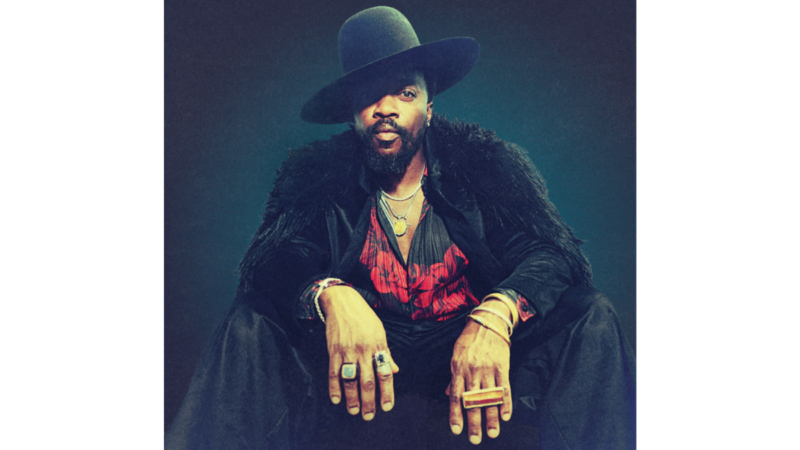 For nearly 20 years, R&B singer-songwriter Anthony Hamilton has had a way of making people feel like he's part of the family. He's gained a reputation for having a Southern soulful voice that always feels familiar. On Saturday, Hamilton will bring his extensive catalog of music to Birmingham as part of "The Night Tour." Hamilton discussed touring after a pandemic break, Southern food and his return to the Magic City with WBHM's Cody Short.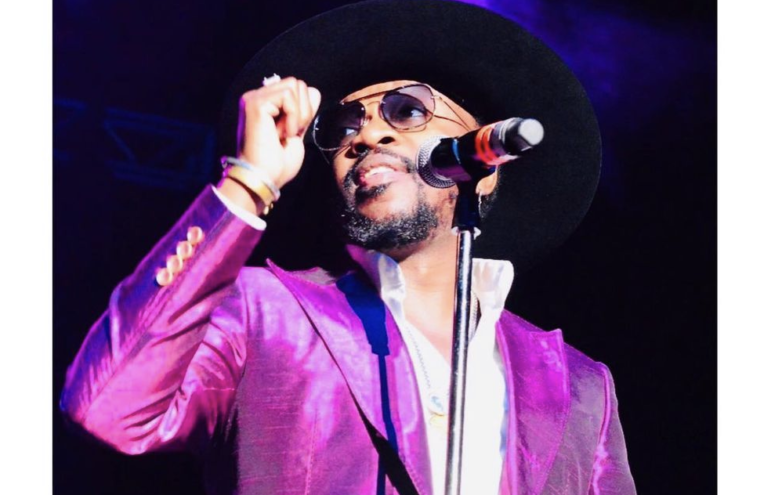 You've been to Birmingham several times before to perform. What do you enjoy most about returning to the Magic City?
Birmingham is one of those places that was very instrumental in my career taking off. I used to be in Birmingham almost every weekend it seemed like when I first started. That really started things off for me. The whole South started to know about me from Birmingham.
Right now, you're on tour with fellow R&B singers Joe and Maxwell. What is it like touring with them and being back in front of a live audience again after being off the road for a while because of the pandemic?
This is a great welcome back. You can't get no better than that man. It's a shared night as opposed to being one guy's night. Everybody feels welcomed and appreciated. And it's great to be back on the road because you can be sitting in your house, you could sing in your car, you can sing on IG Live, but it's nothing like feeling the energy of 15,000-20,000 people singing your songs and you feeling that energy back.
You recently participated in a VERZUZ Battle against Musiq Soulchild. VERZUZ is a social media competition that was made popular during the pandemic. What was that experience like and what was it like preparing for that compared to a tour?
It was unlike anything I've ever done. I've done talent shows. I've done performances, you know, singing in school choirs, competing like that. But this is different. It was like chess. You had to strategically plan your playlist. You'd alternate playlists just in case you threw something out there that you didn't expect. You had to really research what his records were and what his potential records he could play. So you had to take that in consideration and it was fine. I think when you're preparing for a live show, you have the bands, but it's a little bit of Apollo Theater, like you can't mess it up.
You have a new album called Love is the New Black. What inspired that title and the sound of that project?
Recording that album started way before the pandemic. When that started happening and then the racial divide started happening, I was going a whole other way, more of a "What's going on," Marvin Gaye type of album. Then we decided to dial back on the heaviness, you know, give people a break. And then talking about titles, I had something Black love is Black, Black is something, and then my partner was like, "What about 'Love Is the New Black?'" I was like hot damn. I think you remix that thing pretty good. And we went with that because it just made sense. Love is the new Black.
You have a popular song called "Cornbread, Fish and Collard Greens". And now you have some food products called Anthony Hamilton's Corner Store Grits and Cornbread. What inspired you to sell food online?
Food is an extension of how I express myself. When I'm home, when I get off the road, I like to cook. Or if I know I'm about to leave, let me cook a good meal before I get on the road. And I've got kids so I like to cook for them. It is something that no matter how tired you are, you don't mind going in and making a good meal because you know it brings satisfaction. Got a little melatonin in it after you finish too.
Editor's note: This interview was edited for length and clarity.