Old Carraway complex to be demolished all at once under new deal with city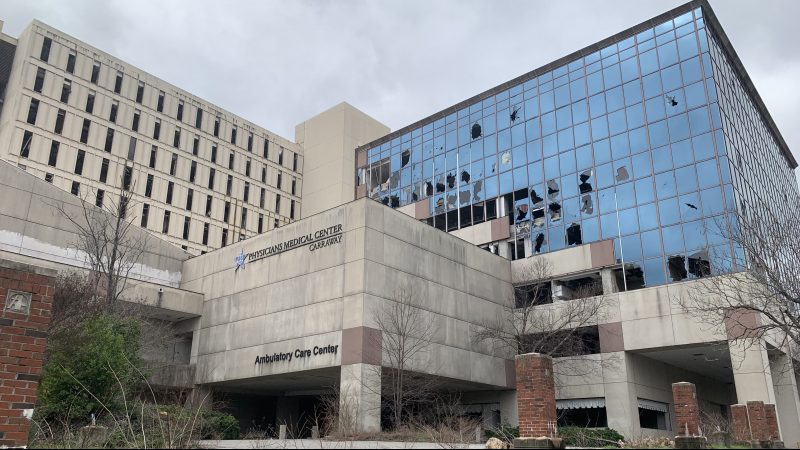 The city of Birmingham has revised its plans for the former Carraway Hospital complex to give developers more up-front money for demolition.
At Tuesday's meeting of the Birmingham City Council, councilors approved a revision of a 2-year-old funding agreement with Corporate Realty (doing business as Northside Redevelopment LLC), which is redeveloping the former Carraway Hospital site into a mixed-use development, Star at Uptown, which is to include residential, retail, office and dining spaces, as well as a 9,000-seat amphitheater.
Under the original incentives package, the city would have remitted $9.1 million in future sales, use and property tax revenues to Northside Development; Tuesday's revisions cut that number in half to $4.55 million. In return, developers will now receive $3.7 million from the city for demolition right away.
Such an up-front payment was necessary, Corporate Realty Chief Development Officer Brian Wolfe told the council, because developers had decided to demolish Carraway Hospital all at once instead of in phases, as initially planned.
"We had contemplated more of a phased approach to demolition over time," he said. "We'd rather not do that for a lot of leasing reasons. We'd like to continue with momentum we've got on the leasing side and go ahead and take care of all the demolition at one time."
With the approval of the funding, he said, demolition of the long-vacant complex would likely be completed by spring.
The city will likely have to pay for some infrastructural elements of the project in the future, such as traffic engineering, stormwater management or sidewalks, but those have not been specifically determined and will be subject to separate approval by the council.
Mayor Randall Woodfin called the redevelopment "transformational" for northern Birmingham and compared it to large projects such as the Summit shopping mall and the Bessemer CrossPlex.
"There has been huge underinvestment and disinvestment in this side of town," he said. "We know the return (on this project) will be tenfold … where citizens in the north side of town won't have to leave the north side of town to shop or eat or (be entertained)."
District 1 Councilor Clinton Woods said he was comfortable with the revised deal because it meant that the city is "basically putting less money into the project."
"It makes the deal easier to stomach, when you're actually putting the city in a longer-term better position," he said. "We're having the opportunity to convert restricted ARPA dollars and get back later unrestricted general fund dollars, and so that's another benefit, but I think the overall investment going down is probably the thing that makes me comfortable with the deal."