Mississippi wants more tech jobs. Here's what it can learn from Alabama's tech success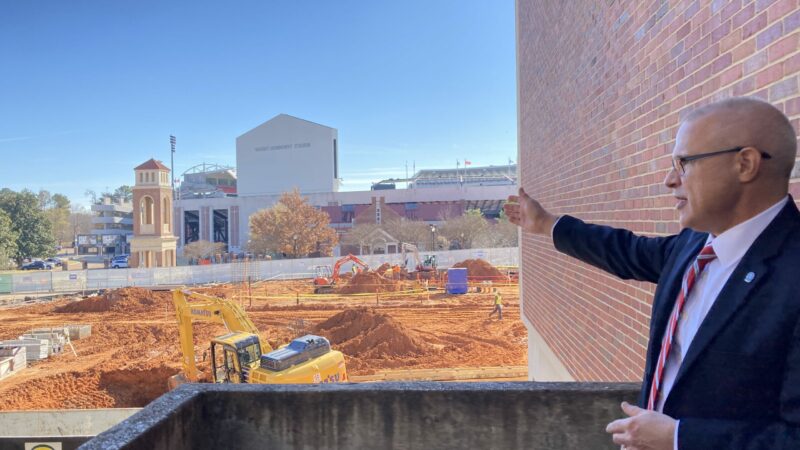 Many states rely on tech jobs to boost their economy. Yet, It's easy to think tech has already passed Mississippi and Louisiana.
Only 4.2% of Louisiana's workforce has a tech job, the second-lowest number in the country. Mississippi holds last place.
Yet technology historian Margaret O'Mara believes it's not too late. She points out that 100 years ago, Silicon Valley was a farming region.
"It was the prune capital of America," O'Mara, author of "Cities of Knowledge: Cold War Science and the Search for the Next Silicon Valley." "So never say never."
For proof that can happen in the Gulf South, take a look at Huntsville, Alabama, home to the second-largest research park in the country. It houses the offices of biotechnology, cybersecurity, and space travel companies. New tech companies are moving in, while the ones already there expand.
Experts say cities in Mississippi and Louisiana can achieve something similar by being strategic and making investments in education and quality of life.
Play to the city's strengths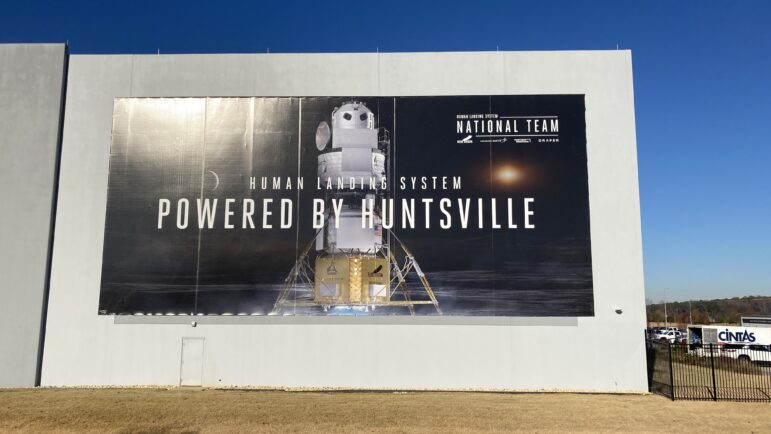 Huntsville's current tech success got lift-off from its rocket past. In the '50s and '60s, research at the Redstone Arsenal military outpost led to the development of the Saturn V rocket, which made the first moon landing possible. Many of the engineers that worked on the project stayed in Huntsville after the project ended.
Those workers eventually built up the city's defense and space sector, which is still thriving today with the arrival of companies like Blue Origin. The Jeff Bezos-owned company that sent the billionaire into space in 2021, opened a new rocket engine factory in Huntsville in 2020.
The chance to have neighbors like Blue Origin and Redstone Arsenal convinced Heather Bulk, cofounder of Special Aerospace Services, to buy a plot of land in the research park to construct a new building for her company.
"To be across the street and in close proximity – it's powerful," Bulk said. "That is the most perfect spot in the United States."
This suggests that the simplest way to attract tech jobs is to already have tech jobs – a frustrating paradox for southern cities hoping to replicate Huntsville's success..
But experts say it's more about building tech around a city's strengths, whatever they may be. While it's easy to draw a straight line between rocket development and building up a tech sector, today tech stretches into all industries.
Ragib Hasan, a computer science associate professor at the University of Alabama, points to New Orleans' entertainment sector as the type of gem a tech industry can be built around. Besides, when it comes to attracting startups away from the East and West Coast tech giants, cities need to pick a niche.
"Any startup that's going to compete with the Bay Area or any other high tech area is going to have to specialize," Hasan said.
Building a pipeline
To build a strong tech sector, it helps to have a strong tech education.
"Having that super affordable public education at a very, very high level of excellence, that's accessible to people from pretty modest backgrounds – that's a key ingredient," O'Mara said. "We don't have enough of that anywhere in the United States."
Huntsville companies like HudsonAlpha Institute for Biotechnology have educational outreach programs in the city and across the state to cultivate interest in science early on and develop a pipeline of workers.
"You are taking that one individual, and we've got a number of them, that started by extracting DNA from strawberries in middle school," Carter Wells, vice president for economic development at HudsonAlpha, said. "Now they're working in one of the labs."
To get up to speed in this department, the University of Mississippi began building the Duff Center for Science and Technology Innovation in October. Private donors provided $26 million for the project, which will be the largest single construction project ever on the main campus. Over the last decade, Ole Miss has also added 36,000 square feet to its chemistry facility, according to provost Noel Wilkin.
"We see this as being an important initiative for the state of Mississippi as much as it is for the university," Wilkin said.
A quarter of Ole Miss' graduates already earn STEM degrees. Yet that hasn't been enough to keep Mississippi from the bottom of the tech workforce ranks. Doing that means not just training the next generation of mathematicians and cyber security experts, but making them want to stay.
'The Soft Stuff'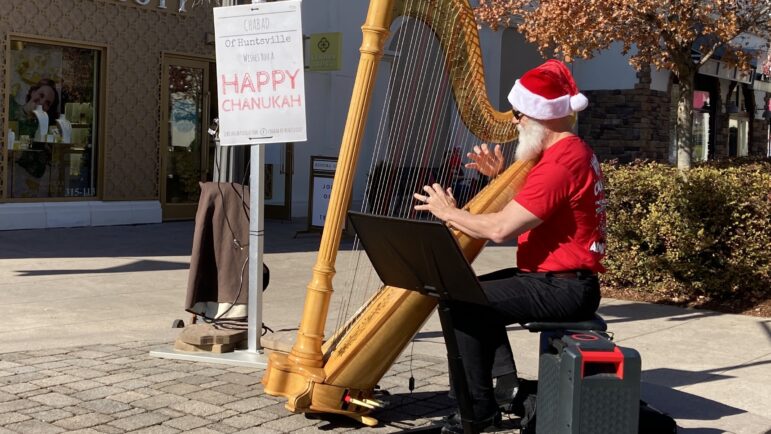 The Huntsville/Madison County Chamber of Commerce said about 15 years ago it had that same problem with retention. Companies were drawing in young talent from across the country for internships and entry levels programs, but they would leave for bigger cities.
The reason? They were bored.
So the city and chamber worked to find out what would entertain and stimulate young tech talent and bring in those features. Huntsville now has an outdoor shopping mall with restaurants, a minor league baseball team,a food truck festival and an ice-skating rink in the winter. Lucia Cape, the head of economic development at the Huntsville/Madison County Chamber of Commerce, said the efforts to improve the city's quality of life worked and led to more talent sticking around.
"The soft stuff is almost harder because you can't just put money on it and contract it out," Cape said. "You have to be responsive and it has to be, you know, genuine."
O'Mara agrees that quality of life is essential for keeping and attracting the talent needed to spur innovation.
"Part of what made Silicon Valley and other places thrive is not just investment in tech or engineering," O'Mara said. "But investment in social infrastructure, having strong public schools, having thriving neighborhoods."
This story was produced by the Gulf States Newsroom, a collaboration among Mississippi Public Broadcasting, WBHM in Alabama, WWNO and WRKF in Louisiana and NPR.