Midwives urge Alabama health officials to revise rules on birth centers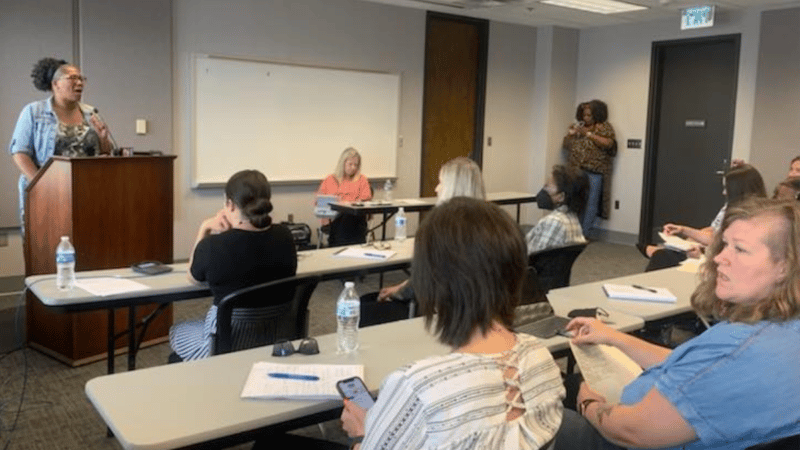 Maternal health advocates across Alabama are speaking out about possible new regulations to license birth centers.
"It's clear that whoever reviewed these (proposed rules) did not understand current obstetric practice," said Sharon Holley, a doctor of nursing practice (DNP), certified professional midwife (CPM) and registered nurse (RN) who directs UAB's Nurse-Midwifery program.
Holley and others voiced their concerns during a public hearing on August 18.
The event, hosted by the Alabama Department of Public Health (ADPH), drew roughly 90 people, including midwives, doctors and nurses.
Critics said the rules, proposed by the ADPH, are too restrictive and do not align with evidence-based best practices and national standards in operating birth centers.
"I have compiled a list of over 70 changes needed in the first 20 pages of this 48-page proposed document," said Nancy Megginson, a CPM and RN based in Tuscaloosa.
According to the American Association of Birth Centers, a birth center is a freestanding "home-like" facility where people can give birth outside of a hospital under the care of licensed midwives and health care providers.
Alabama used to have rules governing birth centers, but because there were no birth centers in the state, the rules were repealed in 2010 in an effort to cut red tape.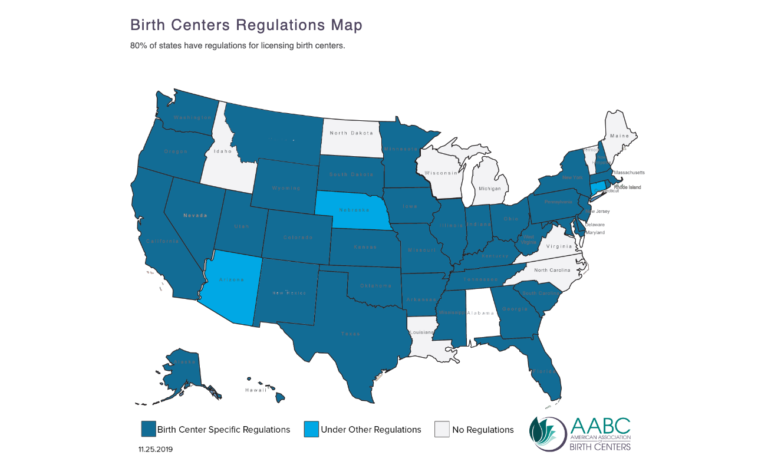 There are still no birth centers actively operating in Alabama, but several providers plan to soon open facilities in Huntsville, Gainesville, and Birmingham.
That prompted state health officials to re-establish licensure requirements.
"Under Alabama law, no one may establish, conduct or maintain such facilities without first obtaining a license from ADPH," officials said in an email. "In light of the announced intent to establish new birthing centers, the regulations are needed."
A key issue with the proposed rules is that they do not authorize certified professional midwives to work in birth centers.
Birth advocates said that contradicts Alabama law, which states that "a licensed midwife may provide midwifery care in the setting of the client's choice, except a hospital."
"This is our lane. This is what we do" said Stephanie Mitchell, CPM and DNP.
Mitchell is preparing to open one of the state's first birthing centers in Gainesville, a town of a few hundred people in Sumter County.
She said her birth center won't be able to open if ADPH officials approve the proposed rules, further limiting access to care.
"If you look at what we're talking about here in terms of health care accessibility, we are what people term a health care desert," Mitchell said. "There are not any physicians in this space."
Mitchell and other birthing advocates agree that the state needs to reinstate regulations, but they want ADPH officials to collaborate with midwives.
"Let's revisit," said Holley during last week's public hearing. "Let's form a committee of the people who are the stakeholders, who know this work and who can help provide good guidance for what is needed in this state."
ADPH officials declined an interview request for this story.
In an email, officials said they will "thoroughly consider" all feedback and will either adopt the rules as proposed, make changes based on the comments or determine not to adopt the rules. 
The public can submit comments on the proposed rules until 5 p.m. on Friday, September 2.