Judge's ruling a "sigh of relief" for families of transgender youth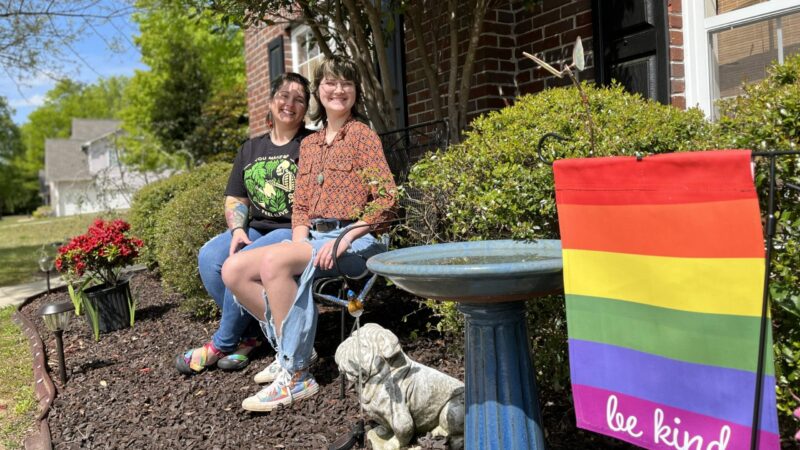 Many transgender and nonbinary youth and their parents in Alabama can rest easier, at least for now, following a federal judge's ruling late Friday that blocked part of a recent state law banning gender-affirming care for minors by making it a felony for doctors to provide that care.
"It's definitely a sigh of relief because we can stay with the doctors that we've been with for years," said Erin Georgia, the parent of a transgender child in Trussville. "They're not risking their livelihoods to help our children survive."
She said she's happy she can continue her child's hormone treatment without breaking the law.
U.S. District Court Judge Liles C. Burke wrote in a court opinion that he temporarily blocked the law while a legal challenge proceeds because it would do irreparable harm to children and because it violates the "'enduring American tradition' that parents—not the states or federal courts—play the primary role in nurturing and caring for their children."
Georgia's child, 15-year-old Alex, identifies as trans and nonbinary and started testosterone almost two months ago but when they heard about the judge's decision they were cautiously excited.
"At first I was really excited and I was like 'Oh my goodness, that's so great that I can continue my treatment,'" Alex said. "But hearing that the rest of it is still going to stay in effect, that was kind of disappointing."
While trans youth can continue receiving hormones or puberty blockers in Alabama while litigation continues, Burke did not block other parts of the law including a provision that requires school officials to report to parents if a child discloses they may be transgender. Essentially "outing" students to their guardians.
Alex said teachers at their school are beginning to take down their "safe space" signs in their classrooms."Not being able to have school as a safe space, that's especially concerning because pretty much all of my friends are queer to some extent, and they have teachers and staff that they trust with that information," Alex said. "It's good that we're making progress, but it feels like one step forwards while also taking two steps back."
In his court opinion, Judge Burke acknowledged that gender-affirming care has accepted standards backed by 22 major medical associations. Elliot, a 17-year-old student in Birmingham, said this ruling is a weight off his chest.
"For me, it means I don't have to live in fear anymore," Elliot said. "It means I get to continue my transition in a way that suits me personally rather than what the government wants me to do."
WBHM is using only Elliot's first name and not naming his family because he is not completely out publicly. Last year, Elliot booked his first appointment to begin testosterone for November of this year. Before the law was blocked his family was concerned they might have to cancel the appointment they'd waited almost a year for. His mom said this ruling feels like someone else is finally looking out for her kid.
"I hope that the kids of Alabama who are trans like my kid get to be their genuine, true, authentic selves without the government meddling in their health and well-being," Elliot's mom said.
Gov. Kay Ivey said this ruling is a temporary setback and the state will appeal this decision.