"Expect us," reproductive rights supporters rally across Alabama after federal abortion ruling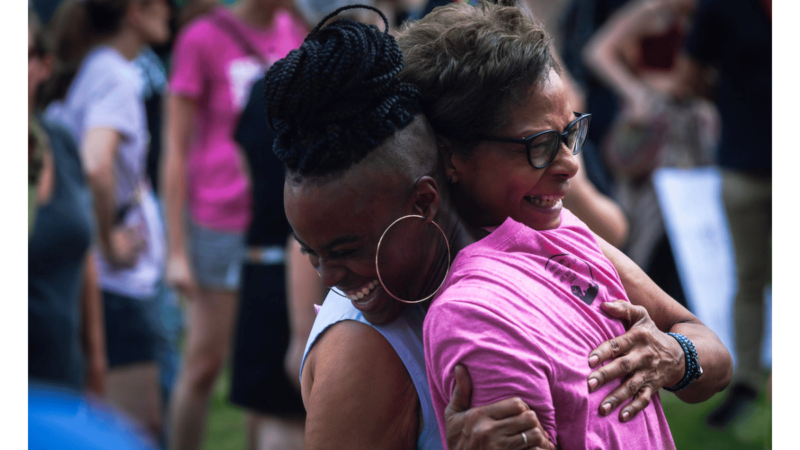 "We must love each other and support each other," a crowd of hundreds chanted in unison at each other at Linn Park on Saturday. "We have nothing to lose but our chains."
That community-building refrain from American political activist Assata Shakur was repeated throughout the afternoon. There were also poems and a dance break. People hugged each other. The crowd worked to encourage one another while showing support for reproductive rights.
It's one of at least five rallies held across the state this weekend after the U.S. Supreme Court overturned a person's Constitutional right to an abortion by upholding a Mississippi 15-week ban on Friday.
Brittney Barnett said instead of carrying a sign she brought her 14-month-old daughter, Saphira. Barnett says she is fighting for her daughter's right to make her own reproductive health choices.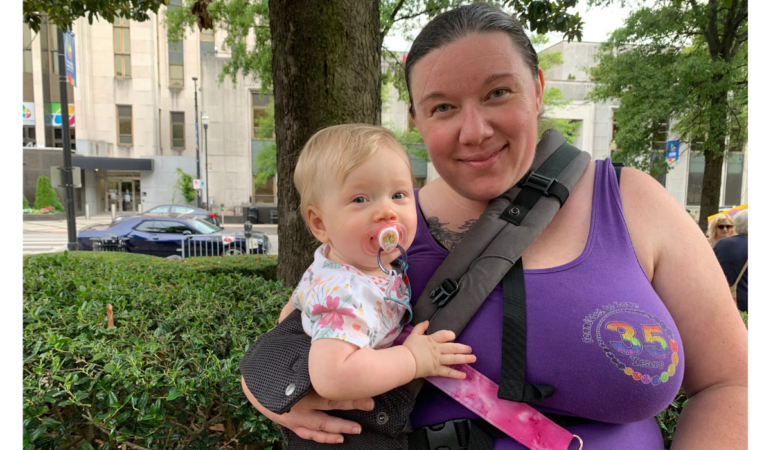 "I can't say 15 years ago this would have been the same choice that I would have made – that I would have wanted to have a baby," she said. "At 15 years ago, I wouldn't have been fit to be a parent at that point, and there are so many people that are forced into it. And I just don't think that's right."
Reed Jeffries, a Homewood native, said she was "pretty ambivalent" on abortion because she grew up religious. That changed after she was raped, and under a 2019 Alabama law wouldn't qualify for a legal abortion.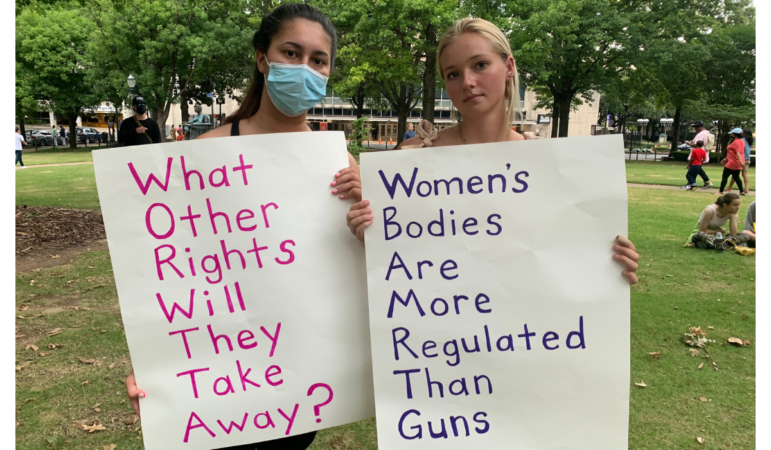 "Thank God the Plan B worked, but if it hadn't no way in hell would I have had that baby," Jeffries said. "I never ever thought that I would be someone that would have an abortion, and like I didn't, thank God. But forcing rape victims to carry their children? That disgusts me."
Apryl Myers echoed Jeffries sentiment. She was wearing a cross and said she's spiritual.
"But if this is where 'church' really is, I think we need to re-look at our values and our morals because this is a morality issue," Myers said. "This is a human rights issue."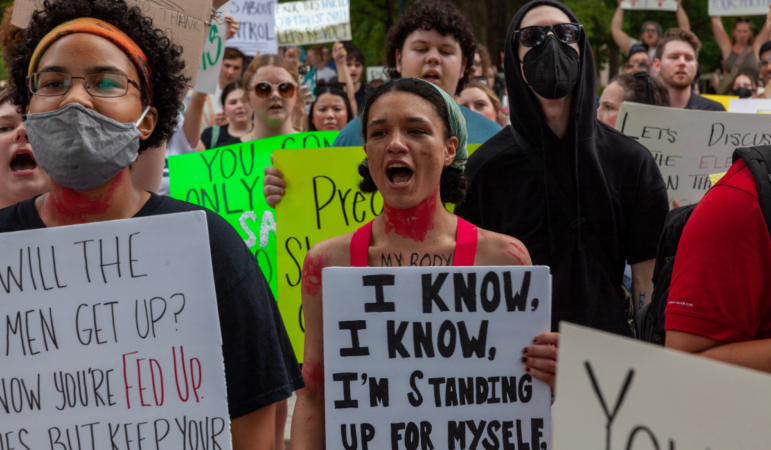 Caylie Atkinson said she wants Alabama lawmakers to expand services for parents like healthcare, childcare and paid parental leave.
"I think about the moms who have three or four children already, and the thought of them having another child is just insane," Atkinson said. "If they're going to make us have kids, make it easy."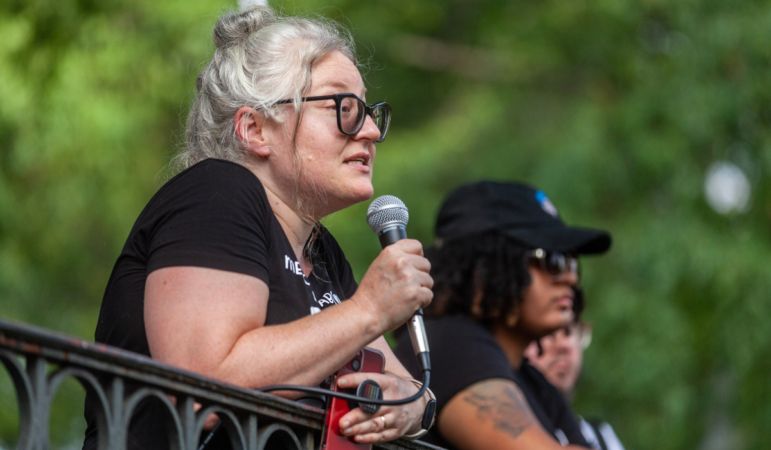 Robin Marty, the executive director of the West Alabama Women's Center, spoke during the rally and said they're calling on lawmakers to do just that. They want Medicaid expanded, contraceptive access, and the elimination of Alabama's grocery tax.
"We demand living wages and safe affordable neighborhoods because those are the tools that help us raise our families, not abortion bans. And this is what they owe us now," Marty said.
She said the Center provided medication abortions to 67 patients on Thursday, but they had to turn away 21 people Friday morning after a cease and desist letter was issued by Attorney General Steve Marshall.
"Anyone who takes an unborn life in violation of the law will be prosecuted, with penalties ranging from 10 to 99 years for abortion providers," Marshall wrote in the letter.
Now the women's center is calling 100 patients that have appointments next week urging them to get to Atlanta, Georgia, or Florida before a similar ban is enacted.
"Helping people in this time has real consequences, and Steve Marshall is not fucking playing," said activist Shante Wolfe, a campaigns director for the group Caring Across Generations. "And to the extent that he is not [playing], we are not [either]. So expect us."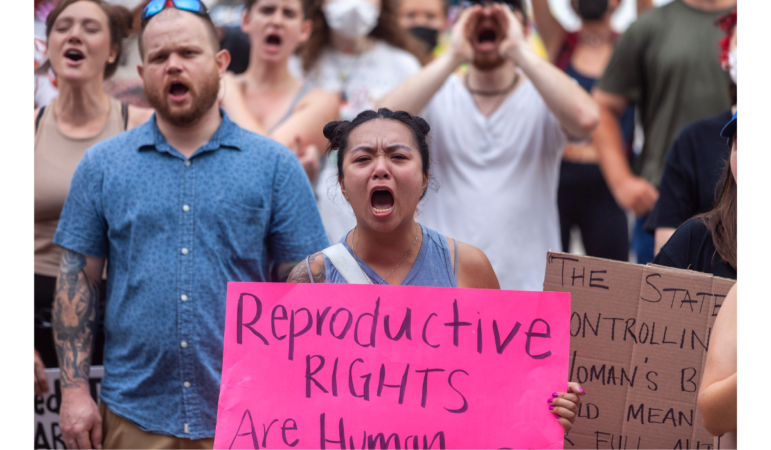 Marty said she's not afraid and they will continue to provide abortion information to patients. She said they're also working with the Yellowhammer Fund to transport people to other states to receive an abortion.
"And we will fight with you because we know that a bodily autonomy does not end with abortion, just as abortion will [not] end simply because it's now illegal," Marty said.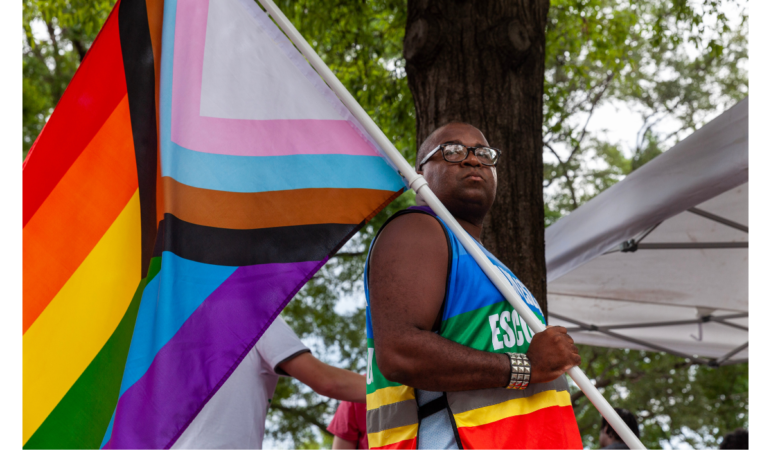 Rally organizers said communities have a responsibility to protect the most vulnerable in society. And, when it comes to access to reproductive health services – they noted that Black women and other people of color seek abortions at higher rates than white women.
In Alabama, data from the state's public health department shows that Black women had roughly 67% of the state's abortions in 2020.
"Our privileged folks that got money, I guarantee you that in their homes, in the basement they're calling in doctors to continue to perform abortions," one organizer said. "But we as minority [and] marginalized we don't have those levels of resources. So take the power that we have to call that out."
And, the reversal of Roe v. Wade can hit people in the trans community hard as well.
One organizer told the crowd that transmen often have a misconception that they can't get pregnant if they're taking testosterone. That's not true.
"A pregnancy can be lethal for a trans person," they said.
Organizers talked about abortion access and reproductive rights as an issue impacted by race, class, and gender for about two hours during the rally and they encouraged supporters to go vote in the November general election.
"I'm asking you to [make] a list of every person that's been on the ballot in the past two midterms and elections cycles, and if they haven't been helpful – it is time to vote them out," Shante Wolfe said.