Despite pushback, the organizers of Cullman's first pride event are pushing forward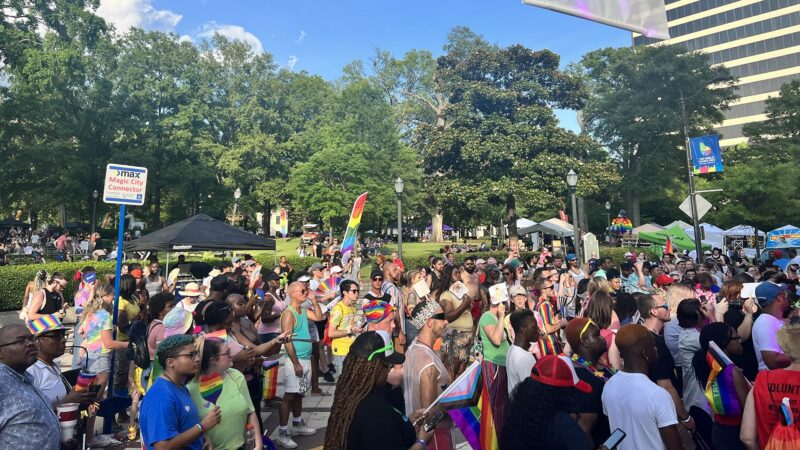 Gilly Sunshine is no stranger to receiving online hate. With 400,000 followers on TikTok, he said hate comes with the territory.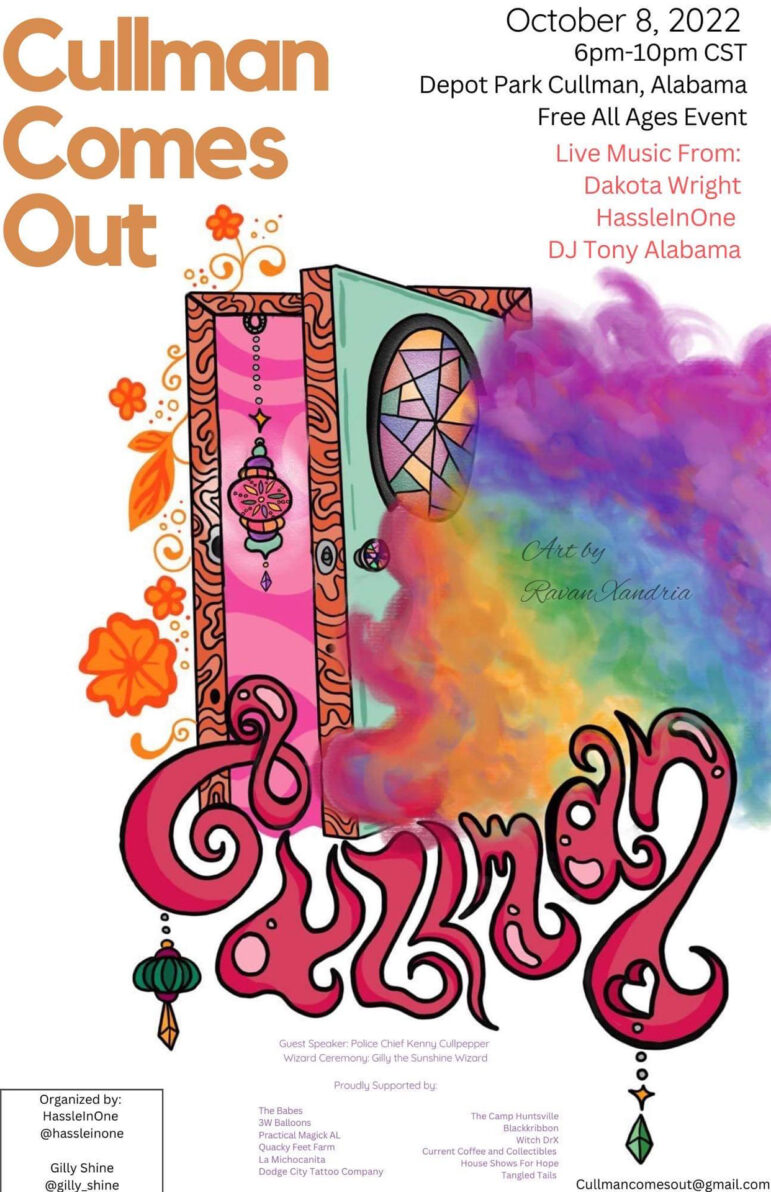 "Because if you've been gay and weird on the Internet long enough, you've heard everything. It's nothing new to me," said Shine, whose real name is Rickey H. Foster Jr.
But when he and some friends started advertising Cullman Comes Out, the first Pride event in the North Central Alabama county, the pushback was more fervent than he could have imagined.
Almost immediately, someone started a Facebook group called "Cullman against Groomers," accusing him of being a pedophile. Two weeks ago, a history professor at Wallace State Community College in Cullman County posted a series of messages saying the devil was attacking Cullman and calling for a "rally by the "you-know-what." In other words, a callout for the KKK to come to town to take care of this new Pride event. That professor has since been put on leave.
Despite all this, the group is pushing forward and holding a family-friendly gathering featuring games and live music. Support is coming in from some in the local community and groups across Central Alabama.
"When you get to the bottom of it, we're literally asking for four freaking hours for people to just be themselves. And I don't feel like that is too much to ask," Shine said.
Cullman Comes Out is a free, all-ages concert that will be held at Depot Park in Cullman on Saturday from 6-10 p.m.
Josh Coleman, president of the board for Central Alabama Pride in Birmingham, was saddened by the initial headlines and negativity surrounding an event meant to unite the community.
"I think the intention was to just allow an open space for folks to come together and live authentically in their hometown," Coleman said.
Central Alabama Pride is the state's longest-running and largest pride community. This legacy is why Coleman believes it is Central Alabama Pride's responsibility to support its neighbors.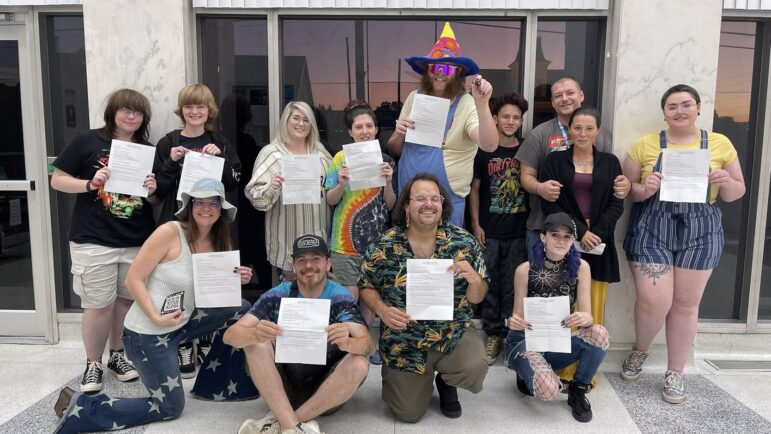 Coleman, who is from Cullman, said the town and the county have a reputation for being unfriendly to gay communities. That's one of the reasons why he and many of his friends moved to bigger cities.
But that reputation is also the reason he's going home to Cullman this weekend.
"We've seen the good, the bad, the ugly and the positive. And so we just want to make sure that we're there for folks, not only Cullman, but throughout Alabama who decide that they want to organize," Coleman said.
As one of the organizers of the event, Shine said if someone has to be a lightning rod for hate, then he'd rather it be him than other more vulnerable or sensitive people simply because he's used to it by now.
"And I've been here all my life. And I know these people and I've seen the hatred and the ignorance, but I see the love and I see the support," Shine said.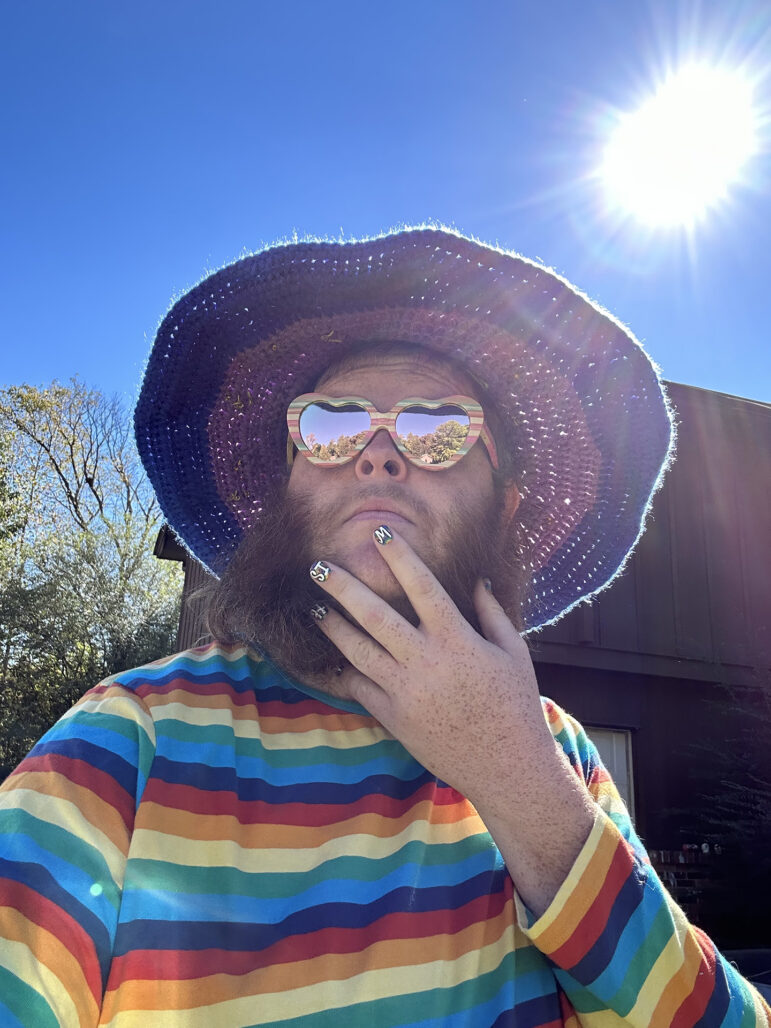 Shine along with the Cullman band Hassleinone said in its early stages, Cullman Comes Out was going to be a "queer prom." But the event has transformed into a concert featuring music from local artists and activities like face painting.
Shine, known to his followers as the "sunshine wizard," said he uses his TikTok fame to highlight "queer and autism acceptance."
Shine said he thinks a lot of the hate that comes his way is rooted in a misunderstanding of what Pride even is — a place for LGBTQ+ people to be together.
"People hear that you're doing a queer pride event and a lot of their first reactions is they're coming to take your kids, but that's not happening," Shine said.
Justin Floyd, who is also helping to organize the event as a member of Hassleinone, believes the reality of it will shock counterprotesters. But not for the reason they probably think.
"It's going to blow their mind when it's just a bunch of people listening to music, dancing," Floyd said. "And it's going to be overwhelming and underwhelming, a cacophony of emotions."
There have been rumors of a counter-protest and Shine said he and other Cullman Comes Out organizers are taking violent threats seriously. They have the support of Cullman Police Chief Kenny Culpepper, who will be speaking at the event. And they have even hired their own security.
Still, Shine said the support the event received from outside organizations, local businesses, and Cullman residents have been overwhelming. The one that touched his heart the most: A message he received from an older Cullman resident who isn't out publicly but plans to come to support the event anyway.
More than anything, Shine said he wants Cullman to be an inviting space for LGBTQ+ people so that they decide to stay. He's tired of the town's reputation pushing people out.
"The creative minds, the world changers, the heroes. They're all here and they grow up in this unsupportive environment," Shine said. "And literally the second that they can get out of here, they go to other places. They make those places great."
Shine's TikTok bio says, "We'll change their hearts. We'll change their minds. We are gonna shine." And he plans to turn that mantra into a reality at Cullman Comes Out.
This story was produced by the Gulf States Newsroom, a collaboration among Mississippi Public Broadcasting, WBHM in Alabama and WWNO and WRKF in Louisiana and NPR.