Combating gun violence remains a top focus of the U.S. Attorney's Office.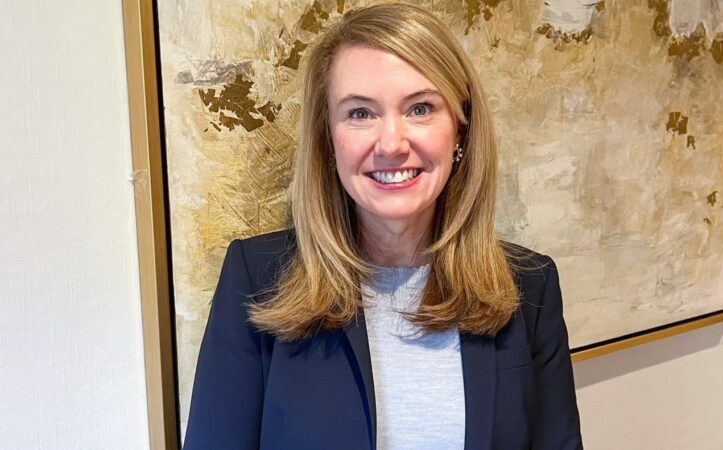 Birmingham has seen a persistent increase in gun violence in recent years and it shows no immediate signs of stopping. City officials said this week homicides are up in Birmingham 23% over a year ago.
As the U.S. Attorney for the Northern District of Alabama, Prim Escalona considers stemming that increase in gun violence as one of her top priorities. She's also focused on the opioid crisis, civil rights, and national security matters. In addition to the prosecution of criminals, she said she's involved in furthering prevention efforts by working with community partners.
But gun violence remains one of the main focal points of her office, and not just what's happening here in Alabama. As Escalona explained, Alabama is a "source state."
"It's relatively easy to get a firearm in Alabama as opposed to other states," she said. "And so, a lot of firearms that affect violent crime throughout the country originate in Alabama."
While the data is somewhat opaque on the issue of which states serve as the biggest sources for trafficking guns, Alabama does have one of the highest rates of gun ownership. According to one study, the state ranks eighth in gun ownership.
As for how many guns are actually in circulation, at least one survey has shown that as little as 1% of guns are actually registered nationally. The need to trace guns committed in crimes is therefore a difficult task.
Tracking guns from Alabama
One means of tracking guns used in crimes, Escalona said, is the use of eTrace data. It's a web-based application used by her office, as well as the the Bureau of Alcohol, Tobacco, Firearms and Explosives and local and state law enforcement agencies to trace the purchase and/or use history of firearms that are used in violent crimes. It's also, Escalona said, key in generating investigative leads to help solve violent crimes across the country.
"If the Birmingham Police Department takes an illegal gun off the street," she explained, "they're tracing that gun, along with ATF, to figure out where that gun has been. Has it been used in other crimes?"
Escalona's office and her partner agencies also watch for straw purchasing of firearms or gun trafficking.
"We see guns that are moving through the hands of multiple people. Those are prosecutions that we prioritize as well," she said.
"We always are looking for people who are driving violent crime. We're not out just trying to prosecute indiscriminately. We're looking for who are the most dangerous folks in the community, who's driving the violent crime. And then we look for ways to take those folks out of that community and off the street."
Domestic violence leads to other violent crimes
In working to reduce violent crime, Escalona's efforts also focus on combating domestic violence.
"The reason we do that," Escalona said, "is because we've seen such a strong correlation between domestic violence and community violence and gun violence. And that's borne out in the statistics that we see just in Jefferson County."
She explained that over the past three years, over 50% of known homicide offenders in Jefferson County have a history of domestic violence. However, in 2021, that percent rose to 74%.
"What that means is that 74% of known homicide offenders who are committing violent crime—totally unrelated to a loved one, just out in the community—74%of those individuals have a history of domestic violence. So, we know that domestic violence is a precursor to community violence, is a precursor to gun violence," Escalona said.
"We know if you are dangerous in your home with your loved ones, then the chances are that you will be dangerous outside your home, [in] the community."
While domestic violence cases are prosecuted at the state level, the feds can get involved when there's a firearm involved.
"If you have a conviction for domestic violence," Escalona said, "you're not allowed to possess a firearm or ammunition. If you have a protection from abuse order against you, you're not allowed to possess a firearm or ammunition. And so those are the prosecutions that we focus on."
Escalona, though, said she believes that we cannot enforce our way out of a problem.
"You have to layer in prevention and community support," she said.
Prevention as well as prosecution
Armed with data about the relationship of domestic violence to gun and community violence, she said her office partners with community agencies to address the domestic violence incidents before they become homicides. She and her staff work with agencies, such as the YWCA, the Crisis Center, and the Hispanic Interest Coalition of Alabama, to identify domestic violence victims and perpetrators.
"We know that domestic violence touches everyone regardless of your socio-economic or ethnic status. And so, we want to make sure that we're reaching anyone who is in need of help," she said
"We try to put our money where our mouth is, and so we've done that. We've been supportive of federal grants … to try to combat the issue just from every angle."
Opioid crisis and prison reform
Escalona's office is also focused on the opioid crisis. She said the Birmingham area, just like other regions, has seen a dramatic increase in overdose deaths, rivaling the number of deaths from violent crime.
In addition to working with the Drug Enforcement Administration and local law enforcement on drug trafficking prosecutions, the Northern District has an attorney focused on drug overdose death prosecutions. As with domestic violence, she also partners with community groups in an attempt to prevent drug abuse.
Unlike that of her predecessor, Jay Town, Escalona's background is not in front-line prosecution. Her experience has been in private practice, as well as criminal appellate work and development of violent crime policy while working for the Department of Justice over the past five years. Escalona said she helped develop the violent crime strategy that's in use across the country, a program that works, in part, to break down silos between law enforcement agencies and facilitates sharing of data.
Another way she differs from predecessors who served in the Northern District is that she is not involved in the current lawsuit the feds filed against the state of Alabama for what the DOJ called the unconstitutional conditions in the state's prisons for men. She had to recuse herself, because she previously worked for Maynard Cooper Gale. That law firm represented the state in a case that concerned prisoner health care. Accordingly, Escalona would not answer questions about the state's progress towards reform.
Bread and butter issue
Escalona also differs from many of her predecessors because she's served two administrations from different parties. She was appointed in 2020 during the Trump administration and has continued to work well into the term of President Joe Biden.
However, she said that the DOJ's, and therefore her, priorities did not change much when the Democrats and U.S. Attorney General Merrick Garland came into office.
"There are always differences and differences in emphasis," she said of the new administration. "However, violent crime, which is just kind of the bread and butter of the U.S. Attorney's Office, has really remained the same. And this administration is committed to reducing violent crime, just as the last administration was."
As for whether she plans any changes in job status of her own, Escalona said she hopes to stay where she is.
"This is a wonderful job. It's great. I love it. And I will love to serve as long as I'm needed to serve in this position."