Birmingham City Council passes Woodfin's budget untouched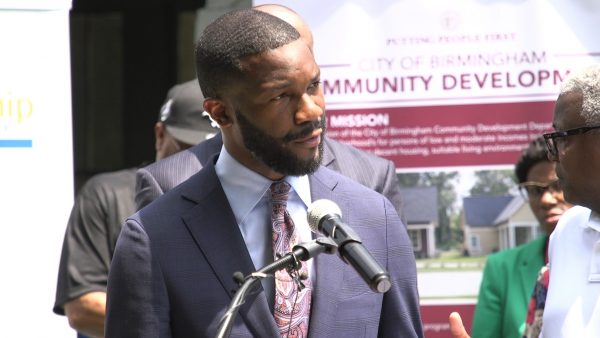 The Birmingham City Council has approved Mayor Randall Woodfin's operating budget for the 2023 fiscal year. The vote, which happened during Tuesday's regularly scheduled council meeting, was surprisingly low-key; the budget was approved with a slate of other routine items as part of the council's consent agenda, with no changes from the budget Woodfin proposed last month.
That lack of controversy has become routine for the once-fraught budgeting process because of 2016 changes in the state's Mayor-Council Act that prevent the council from altering the proposed budget without the mayor's approval. While Woodfin had made mild compromises with the council over budgets at the beginning of his first term, his last two budgets were passed without any changes from his proposals.
At $517 million, the budget is the city's largest ever, marking a $61.5 million increase from last year, thanks to a significant increase in business tax and licensing revenues.
The biggest beneficiary of that increase will be the Birmingham Police Department, which is set to receive $118.5 million, an increase of $18 million from FY 2022. That includes a $6.6 million salary hike and $2.9 million in overtime pay for The World Games, which kicks off next week.
The city's public works and fire departments also will receive budget raises of $11 million and $5 million, respectively.
As outlined in the new budget, the council also voted to create two new city departments that previously had been divisions of the mayor's office — the Department of Youth Services and the Department of Capital Projects, which will receive $3.1 million and $4.2 million, respectively.
Woodfin has called the focus on the city's youth the "most exciting thing" about the budget, including a $2 million allocation to the Birmingham Promise scholarship/apprenticeship program, $210,000 for a summer jobs program, $1 million to place mental health professionals in all Birmingham City Schools, $1 million for a K-12 financial literacy curriculum, and $1 million for "safe haven" programs at city recreation centers.
This budget also more than doubles the city's transportation allocations. The Birmingham-Jefferson County Transit Authority will receive $10 million compared to last year's $5 million; the Birmingham On Demand (VIA) program's budget will increase from $500,000 to $1.2 million; and the Bus Rapid Transit program will see its allocation rise from $250,000 to $1 million.
The Birmingham Public Library system will receive $14.6 million in the FY 2023 budget. That's up roughly $1.3 million from last year's budgeted amount, although it falls short of the $18 million library board members told the mayor in December they would need to keep all branches open and fully staffed. BPL Executive Director Janine Langston has suggested that the library system may attempt to raise money to make up the difference.