Birmingham awards diplomas to students who died before graduation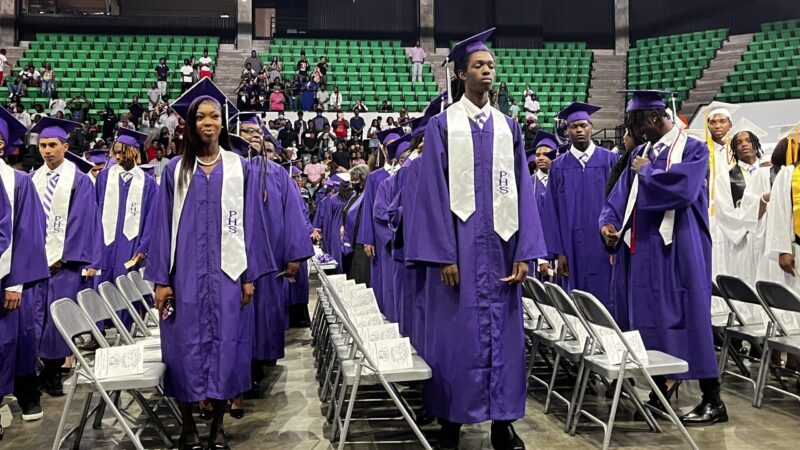 Students from all seven of the Birmingham City Schools' high schools walked the stage at Bill Harris Arena this week and received their diplomas.
The graduates of A.H. Parker High School filed in Thursday wearing the school's colors of purple and white. In the audience, families wore T-shirts with their graduates' faces on them, and cheers filled the arena as Pomp and Circumstance began to play.
Graduation is a rite of passage many families and students look forward to their whole lives. But in the rows where the graduates sat three seats were left open.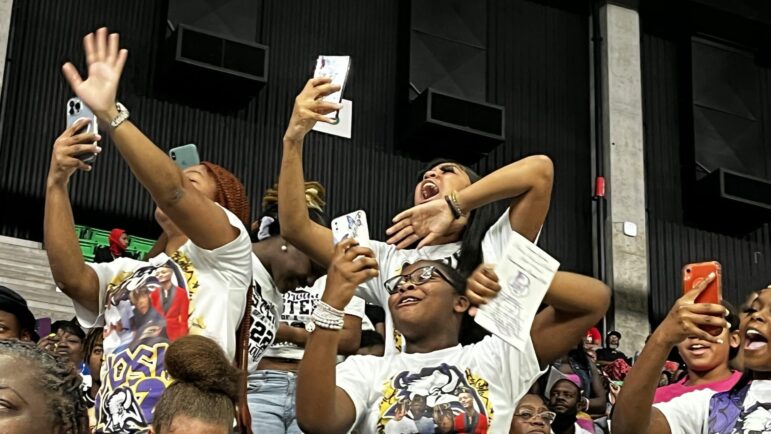 On top of those seats were wrapped cap and gowns with a big bow on top and three large signs with the names of Parker students who lost their lives before graduation: Kaleb Tucker, James Looney and De'Undray Haggard.
After all the graduates walked across the stage, Principal Darrel Hudson asked for the families of the students who died to come to the stage to accept their diplomas.
"These seniors are not here with us physically, but they are here with us spiritually. And they will always be part of A.H. Parker High School, Class of 2022," Hudson said.
When Kaleb's name was called, his mom accepted his diploma along with his cousin Kendarius Tucker.
"It was unfortunate what had happened to him. But we still congratulated him," Tucker said. "We're still, you know, living for him because I know that's the way he would want instead of just us constantly grieving all the time. He was a really good person."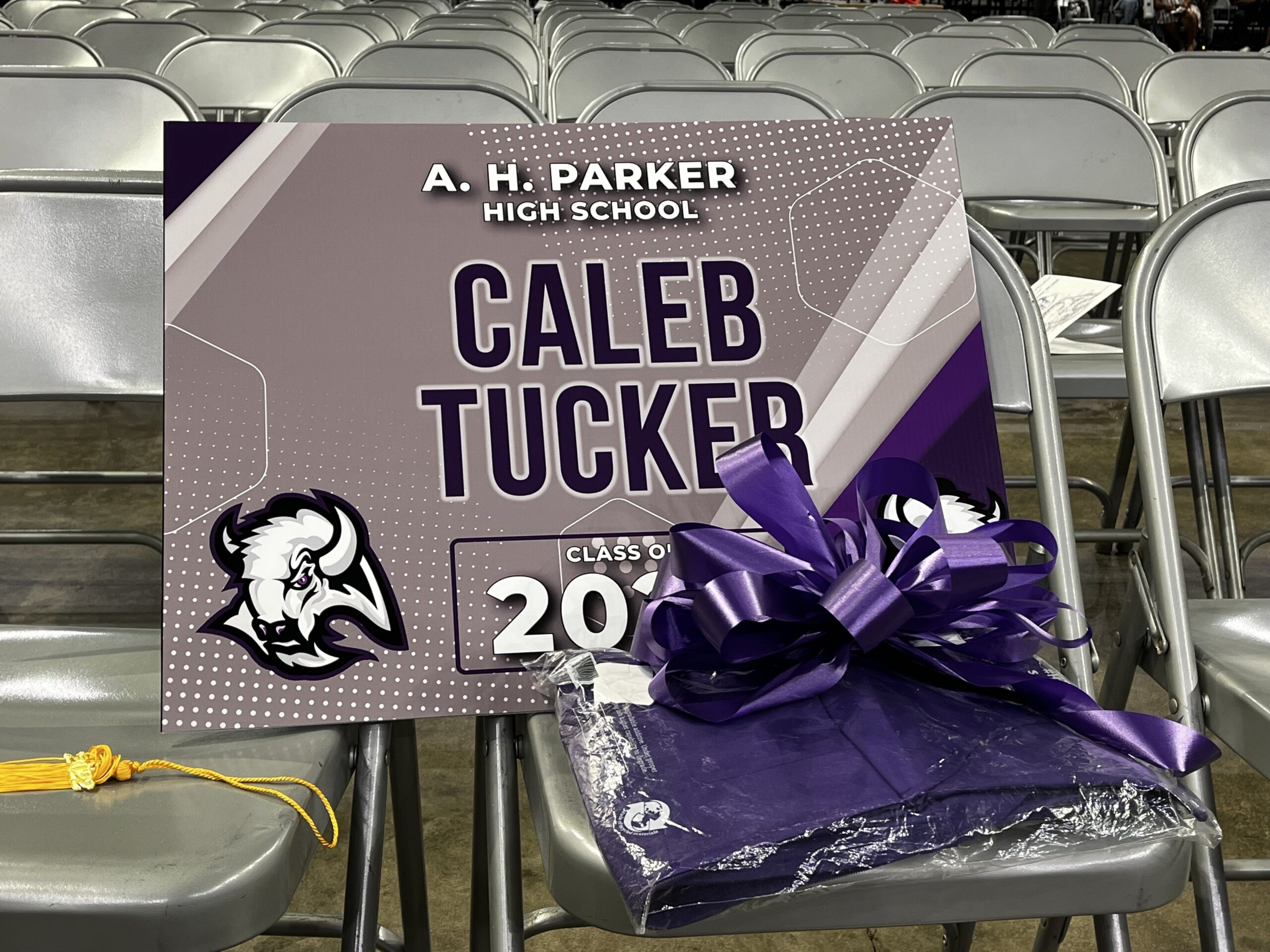 Kaleb died from medical complications in 2019. James and De'Undray died in shootings in 2019 and 2022 respectively. Since the beginning of this school year seven students in Birmingham City Schools have been shot and killed.

The Brady Campaign to Prevent Gun Violence estimated nearly 2,000 children and teens die from gun violence every year in the United States. City leaders in Birmingham launched a series of listening sessions for teens in city high schools as part of an effort to reduce gun violence in the community. In May, they held the first listening session at Parker High School. The city-funded effort will put new counselors in schools, train students on how to de-escalate tense situations and is asking students for solutions.
Kyra Miles is a Report for America corps member at WBHM.