Bill that would ban concealed carry permits in Alabama advances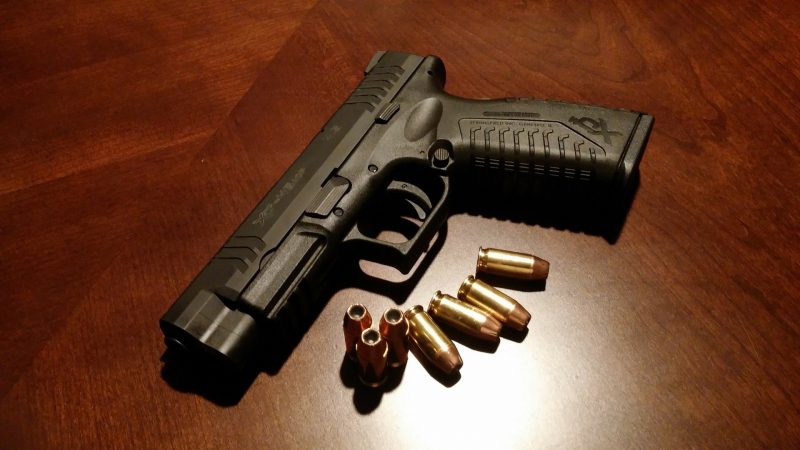 An Alabama House committee Wednesday passed a bill that would end the required permit to carry a concealed handgun. The bill has been a priority of the House Republican caucus this year. Legislators have held several hearings on the proposal so far this session, and they reveal sharp divisions over the issue.
"There's a lot of back and forth amongst Republicans about this. It's certainly not unanimous," said Todd Stacy, host of Capitol Journal on Alabama Public Television and publisher of the Alabama Daily News.
Stacy offered an update on this week's action in the legislature.
Concealed carry
The permit ban bill drew sharp opposition from many in law enforcement who see the permit, which requires a background check, as a tool to keep officers safe.
"When that sheriff or that police officer is making a traffic stop, they really want to know whether or not that person has passed a background check," Stacy said.
Gun rights groups said this is an infringement on Second Amendment rights. They also argue that a database of those who are prohibited from owning a gun because of a criminal conviction or mental illness created by lawmakers last year is more effective at protecting law enforcement.
Another wrinkle in this debate is money. The fees from concealed carry permits go to support sheriff offices. Republican Rep. Allen Farley of MaCalla, a retired assistant sheriff, accused fellow Republicans of "defunding the police" in a committee hearing Wednesday.
"Supporters of this bill have used that against law enforcement saying the only reason why you oppose this bill is because you're basing your budget off these permit fees," Stacy said. "I think what Mr. Farley was doing was turning that argument around."
The bill now moves the full House. Similar legislation is pending in the Senate.
Transgender bathroom bill
A House committee approved a bill Wednesday that would require transgender students in K-12 schools to use the bathroom and locker room that corresponds to their sex at birth and not their gender identity. Backers of the bill say it's about safety and that biological males should not be in a restroom with females. Opponents say it writes discrimination into the law and opens up transgender youth to bullying.
These so-called bathroom bills have prompted litigation in other states. A bathroom bill in North Carolina led to an economic boycott that saw the state lose sporting events and conventions.
"That has never really frightened Alabama lawmakers from tackling an issue they feel is important," Stacy said.
Stacy said he's not surprised to see the Alabama bill advance but the divisive issue has the potential to slow down the session if it's brought up for further consideration.
"If they do, you're going to see a lot of filibustering, a lot of debate to the point where you'll probably shut down a whole day," Stacy said. "'Is that worth it?' is the question for leadership."
Riot bill delay
A bill that would redefine rioting and increase penalties for those who participate in a riot was delayed this week at the request of its sponsor despite being on the calendar for a vote Wednesday night.
The Republican-backed bill faced delaying tactics from Democratic opponents.
"It was pretty clear that if that bill came up, the legislature would have gone to midnight and probably passed it," Stacy said. "When the clock strikes midnight, that starts the next legislative day."
So bill sponsor Republican Rep. Allen Treadaway asked for the delay. It's not clear when the bill could be back for a vote.