Alabama lawmakers already planning a special session just days into the regular one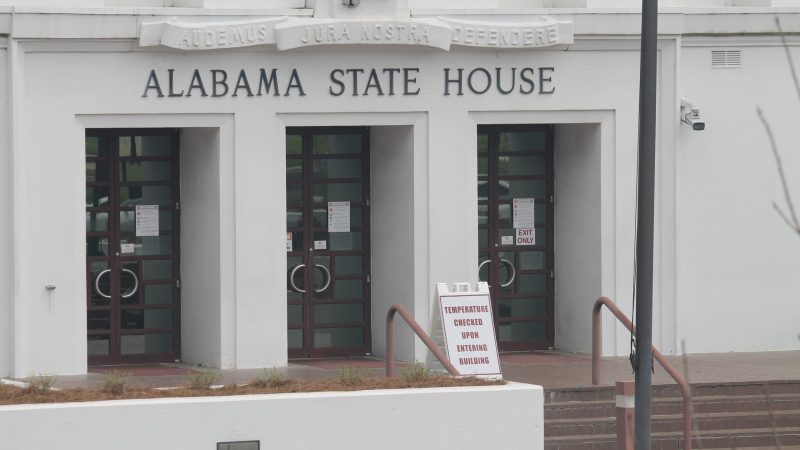 Alabama lawmakers could be days away from a special legislative session despite having just started the 2022 regular session this week. Legislative leaders and Gov. Kay Ivey's office are discussing her calling a special session to focus on appropriating more than $1.5 billion in funds from the American Rescue Plan.
"Everyone seems to feel that a special session is happening sooner rather than later," said Brian Lyman, statehouse reporter for the Montgomery Advertiser.
Lyman spoke about the prospect for a special session on COVID relief funding along with other action in Montgomery this week.
COVID relief
Lyman said there is broad agreement the extra money from the federal government should go toward broadband expansion, water and sewer infrastructure, hospitals, and other health care needs. The discussions right now involve exactly how to split that money and whether to include funding for state parks and monuments.
"There are a number of legislators who want to put that money into facilities arguing this could help with tourism," Lyman said. "Some facilities may have been damaged by recent weather."
Republicans, who control the legislature, are not all on board with using the money for state parks. Democrats want more of the money to go directly to pandemic-related items. Coming to an agreement on those issues will affect when the governor calls a special session, Lyman said.
State of the state
Ivey delivered the traditional State of the State address Tuesday to usher in the new session. She also spoke in support of using COVID relief funds for broadband, sewer and water infrastructure, and hospitals. Lyman said the other highlight was her proposed 4% pay increase for teachers and state workers.
"That's not necessarily surprising, especially in an election year," Lyman said. "What was somewhat surprising was the size of the increase. In previous years the numbers have fallen at about 2%."
Ivey also proposed spending $12 million for two new mental health crisis centers, likely in central and western Alabama.
The speech showed other markers of an election year speech as Ivey touted her accomplishments in office and bashed the White House over its COVID-19 vaccine mandates.
Democratic priorities
Lyman said Democrats are focused on COVID funds and pushing for as much of that funding to go to hospitals, health care facilities, and health care workers. Democrats also want money to go toward housing, both building new and refurbishing homes, along with rental assistance.
Budget outlook
Alabama's two budgets look to be in good shape.
"I've been doing this for 15 years, and these are probably the best revenues that the state government has seen during that time," Lyman said.
The state's fiscal officials warn much of that increase is due to federal pandemic aid, so lawmakers should be cautious about spending it. Republican lawmakers have already talked about using that money for one-time expenses.
Rising inflation is a concern as well as uncertainty in the stock and housing markets.
"They weren't predicting doom at this point, but they were urging people to be careful about how they spend this money because they said there were enough things out there to give them pause," Lyman said.