Alabama health providers warn of unusually early flu activity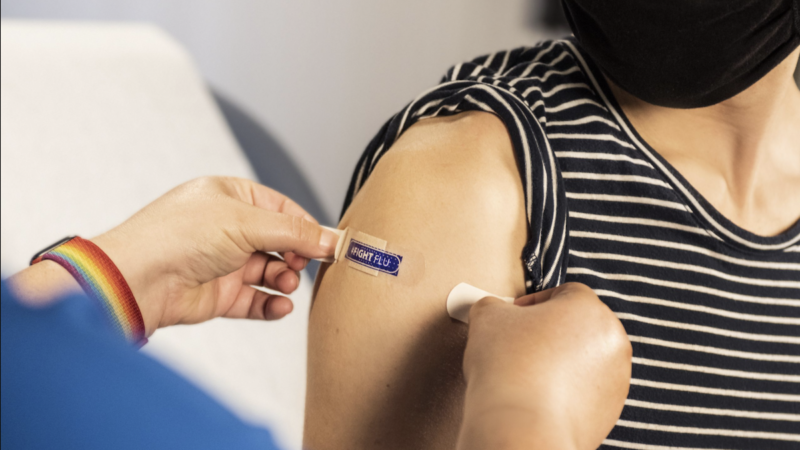 Health officials are raising the alarm about high rates of influenza-like illness across Alabama, a surge that's striking sooner than expected.
"This is the highest flu activity that we have seen this early in the season since the 2009 Influenza A/H1N1 pandemic," said Dr. Wes Stubblefield, pediatrician and district medical officer with the Alabama Department of Public Health (ADPH).
Last week, 10.34% of outpatient visits in Alabama were related to influenza-like illness (ILI), which includes patients presenting with symptoms of fever, cough or sore throat. The state doesn't normally approach these numbers until the end of the year.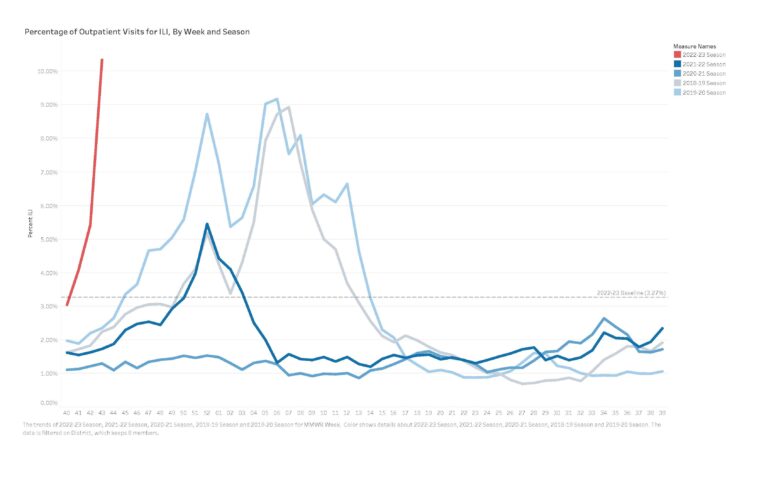 While it's not clear how many of these people tested positive for the flu, statewide laboratory samples show influenza is present in every public health district. The outbreak is concentrated among young people aged 5-24 years, and is taking a toll on outpatient pediatric offices and children's hospitals.
Children's of Alabama has seen a "surge of admissions" in recent weeks related to influenza and related complications.
"These have included those patients who have required ventilation and some so severe that ECMO (heart-lung-bypass) support was needed," said Dr. Michele Kong, professor of pediatrics and director of the Pediatric Critical Care Research Program at Children's. "We urge families to take the flu virus seriously and to ensure that their children and adolescents are protected. "
Officials with Children's of Alabama would not release data on how many inpatients are being treated for influenza-like illnesses.
Statewide, 257 people were hospitalized with influenza on Tuesday, with 43 people in Intensive Care Units. Alabama Hospital Association president Dr. Don Williamson said these numbers are not out of line with a normal flu season, but they are peaking early.
Officials with the Centers for Disease Control and Prevention (CDC) warned about an early flu season in an October report, noting the possible impacts of the COVID-19 pandemic and two seasons with minimal influenza activity.
"Reduced population immunity, particularly among young children who may never have had flu exposure or been vaccinated, could bring about a robust return of flu," officials said in the report. "CDC is particularly concerned about drops in flu vaccine coverage in the past two years among higher risk groups, including children and pregnant people."
Even as flu activity increases across the country, Alabama's numbers standout. It's one of three states with "very high" influenza-like illness activity, according to the CDC.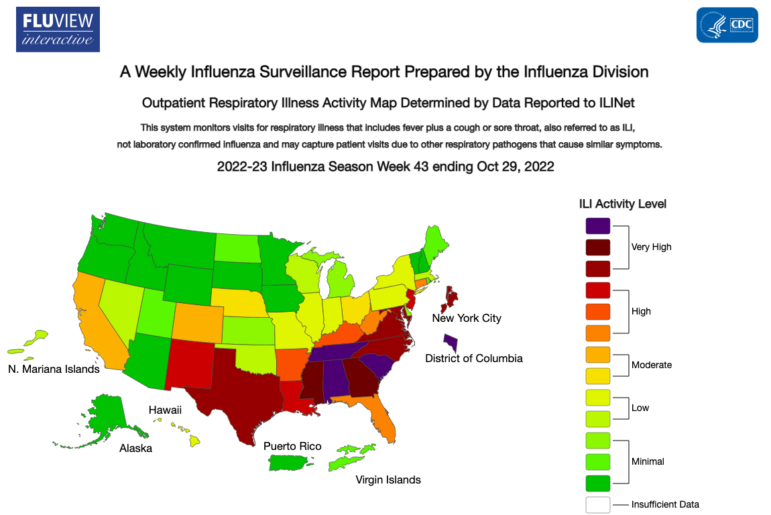 UAB epidemiologist Dr. Rachael Lee said it's not clear what's to blame for the increase in Alabama.
"I think in the South we've been fairly open with our masking around one another and we saw cases of RSV (Respiratory Syncytial Virus) and other respiratory viruses in the summer and last year," Lee said. "So it seems a little bit off that it would be due to the masks coming off now, especially in the southeast."
Lee said she thinks one reason for the outbreak is that people are going to work and school while sick. And because this flu season is hitting unexpectedly soon, people have had less time to get vaccinated and develop immunity.
Lee said it's too soon to know how well this year's vaccine is working against the circulating influenza strains. She said typically, flu vaccines are about 40% effective at preventing illness, but they generally help reduce the severity of symptoms and prevent hospitalization in those who do get sick.
Alabama health officials continue to encourage residents to get vaccinations, which are available to anyone over the age of six months. Those who do get sick should drink fluids, rest and stay home.
Richard Banks contributed to this story.