Abortion-rights group navigates 'unprecedented' legal territory in Alabama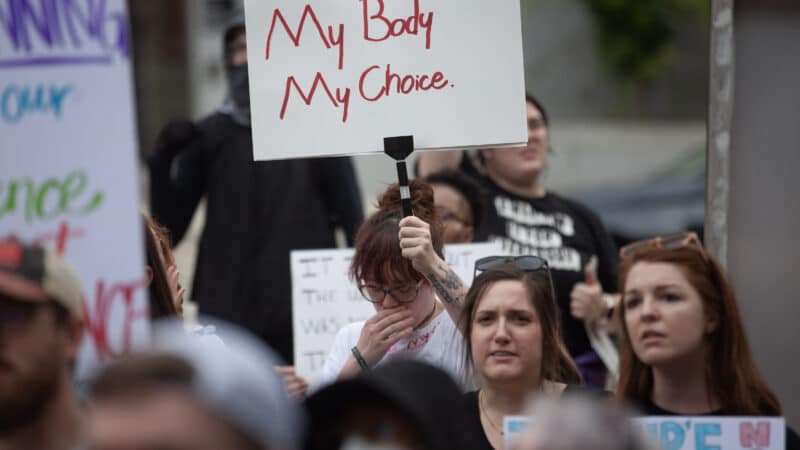 Earlier this year, Yellowhammer Fund was helping around 250-300 people access abortion care every month in Alabama. The non-profit connects clients to clinics both in and out of state and offers funding for abortion care, transportation and hotel stays
"For some of these folks, we are literally helping them figure out how to navigate air travel for the first time, how to get on a bus that goes outside of their city for the first time," said Kelsea McLain, Yellowhammer's director of health care access.
These services are likely to see increased demand now that elective abortion is outlawed in Alabama.
But last week, Yellowhammer announced that it would temporarily stop offering advice and distributing money for abortion care amid legal concerns about possible legal repercussions.
"We're trying to figure out what kind of guidance we can give people without endangering them or provoking the state to start going after us or pursuing us as an organization," McLain said.
Last month, Alabama leaders celebrated a U.S. Supreme Court decision to uphold Mississippi's 15-week abortion ban and overturn Roe v. Wade, ending a federal right to abortion.
"The issue of abortion now returns to the States," Alabama Attorney General Steve Marshall said in a statement, "Alabama has unequivocally elected to be a protector of unborn life."
Under a 2019 abortion ban, performing the procedure is a felony punishable by 10 to 99 years in prison. There are no exceptions for age, rape or incest. Abortion is only allowed if there's a serious health risk to the mother.
The law says women receiving abortions will not be criminalized.
But McLain says it's "new, unprecedented territory" and questions remain about how state leaders could apply the legislation in combination with other statutes, including Alabama's Chemical Endangerment Law.
Yellowhammer is taking two weeks to research and meet with lawyers and telling clients in need of abortion funding to check back after July 15.
"We didn't want to just tell people we're closed and we have no idea when we're reopening because that's hopeless and we don't want to be that hopeless as an organization. We are filled with immense hope," McLain said.
The non-profit continues to provide other services like emergency contraception and sex education.
They're directing clients seeking abortion care to websites with information about out-of-state clinics that perform abortion and groups that assist with funding.
McLain says they're keeping a list of everyone who's been turned away for help, about 70 people as of last week.