Woodfin Presents $455 Million Proposed Operating Budget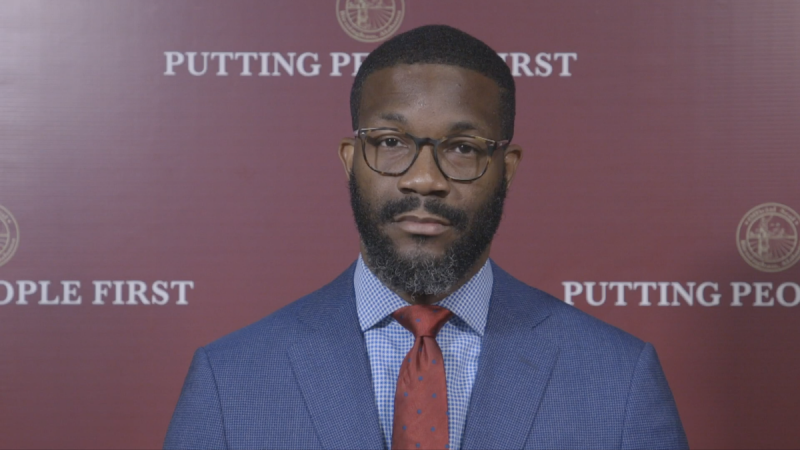 Birmingham Mayor Randall Woodfin proposed a $455 million budget Tuesday that included employee pay raises and neighborhood revitalization initiatives. It's the largest proposed budget in the city's history. Tuesday's City Council meeting kicked off the annual budget discussions for the next fiscal year.
"We stand at a moment of recovery and restoration," Woodfin said in a statement. "This budget represents our shared priorities of neighborhood revitalization and fiscal responsibility with an eye toward investing in our future through proven initiatives like Birmingham Promise. This plan supports our departments' efforts to provide efficient and effective services to the residents of our city." 
Merit pay increases for city employees, longevity pay, and a living adjustment salary increase of 1.5% make up the biggest share of the fiscal 2022 budget. Woodfin also noted continued investment into the city's neighborhoods, including repaving roads and a $300,000 recycling program. 
During the meeting, Woodfin said the proposed budget does not include federal coronavirus relief aid. 
"In addition to this operating budget, the city will be moving forward on a separate track with the Magic City Recovery supported by the funds provided through the Biden administration's American Rescue Plan," he said.  
The budget proposal fully restores funding to boards and agencies at a total of $22,500,000. The city cut funding to several groups last year amid a $63 million revenue shortfall sparked by the pandemic. Railroad Park, the Birmingham Civil Rights Institute, and Red Mountain Theatre are among the groups that will have their budgets restored. 
Councilman Hunter Williams thanked the mayor for the $10 million allocation for road resurfacing.
"Over the past 30 years we've gotten extremely behind in our infrastructure allocation every single fiscal year," Williams said. "And it's something we all inherited, but it's something we're on the right path on fixing."
There will be a public hearing for the proposed budget on June 1. The fiscal year starts July 1. 
In addition to the budget proposal, the city council approved the redevelopment of Palisades Shopping Center.
Birmingham Mayor Randall Woodfin's Proposed Fiscal Year 2022 Budget by WBHM News on Scribd