UAB To Open New Vaccination Site And Update Demographic Data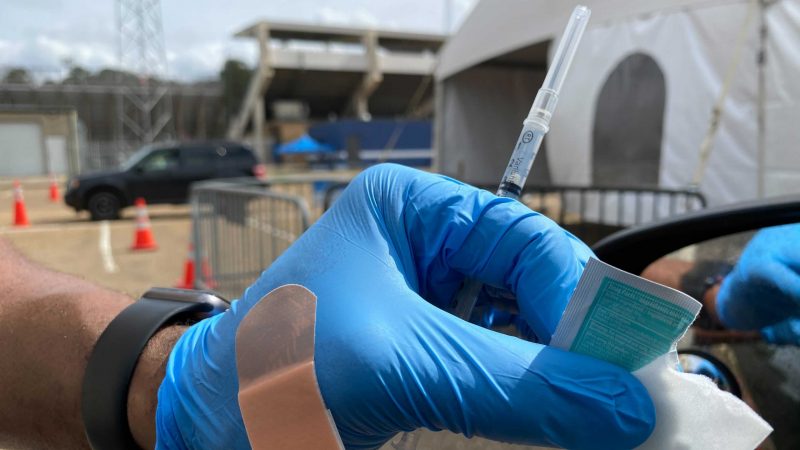 The University of Alabama at Birmingham is scheduled to open its fourth public COVID-19 vaccination site this Friday.
The site located at AOH Cathedral of the Cross in northeast Birmingham will be open weekdays from 9 a.m. to 1:30 p.m. It's a drive-thru vaccination site, but only eligible residents can sign up for an appointment.
It joins three other sites that are open to the public: UAB Hospital-Highlands, Parker High School and the Hoover Met.
"We continue to work extremely closely with the Jefferson County Department of Public Health to identify areas in our community where vaccines are needed and Center Point and the northeastern side of the county (are) where the data showed we needed to go next," said Dr. Sarah Nafziger, vice president of Clinical Support Services at UAB.
New data from UAB shows that as of March 12, the health system has given out 100,613 doses. This is a 70% increase from its report released in February. The number of vaccine recipients who identify as Black remains at 21%.
In a previous interview, Dr. Nafziger told WBHM that UAB was working with the county to analyze zip codes that aren't being reached. The new vaccination site in northeast Birmingham is part of that push.
Eligible residents can register for a vaccine here. UAB will also offer vaccine registration assistance to eligible residents at the Food Giant on Center Point Parkway on Monday, Wednesday, and Friday from 7 a.m. to 5 p.m. and on Tuesday and Thursday from 2 p.m. to close.
Editor's Note: UAB holds WBHM's broadcast license, but our news and business departments operate independently. This story has been updated to reflect a change in operating hours.