U.S. Para Cyclists Train For Season Start Amid Pandemic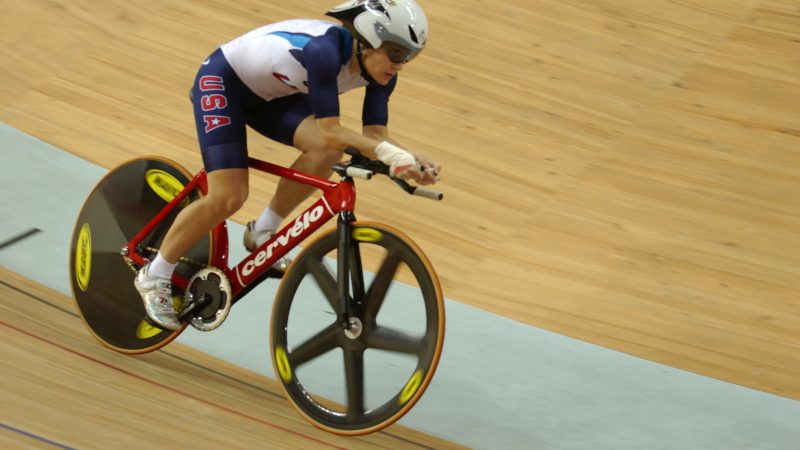 Para cyclists anticipate the chance to compete again when the domestic season begins in Huntsville this April. Ian Lawless, director of U.S. Paralympics Cycling said the first event will select athletes to compete in Europe on the World Cup circuit, "which is where we can earn our slots for Team USA to compete in Tokyo."
It's been at least a year since many athletes have competed. Like many sports, the para cycling season was upended because of the pandemic. Lawless said it's been a difficult time for the athletes since most of them had to make major adjustments to start training again. 
The Lakeshore Foundation has served as an official U.S. Olympic & Paralympic Training site since 2003. The foundation offers fitness opportunities and competitive sports programs for people with various disabilities and chronic conditions. However, right now, there's not a paralympian in sight. Officials at Lakeshore said the pandemic has altered many of the training schedules so most athletes aren't practicing at the facility.
Jennifer Schuble started cycling in 2007, after being diagnosed with multiple sclerosis. She doesn't live far from the foundation's practice site in Homewood, but she's training on her own.
"I've had to change how I do my strength and conditioning and my rehab," she said. "I've done a lot more at the house."
Since the pandemic, Schuble says her garage has become her new gym. The five-time paralympic medalist said she's thankful for Alabama weather because she can still train outside.
But other para cyclists Schuble knows aren't as fortunate.
Jim Lehman is one of the national coaches for the U.S. Para Cycling team. He said many of the athletes are training and connecting through Zwift, an online cycling platform.
"Everyone's still in their own basement or garage, wherever they have their bikes set up on the trainer," he said. "Zwift allows us to sort of come together in this video game world where we now appear on the screen as these avatars."
The avatars are based on a person's height and weight and they can be customized for skin tone, hair color and more. Cyclists can also use a third-party app called Discord to talk with each other during a training ride.
Lawless, the head of U.S. Paralympics Cycling, said athletes are utilizing every resource available.
"And while it's not the exact same as racing in a real-world environment, it's a good simulation of that and it's a great way for athletes to accomplish their training," he said.
Schuble, the paralympic medalist, is positive about her training regimen. Though it's been a long time since her last competition, she's excited to have an event in her home state this spring.
"I still have issues to overcome but what better opportunity to just go out and see how I can ride when it's up I-65," she said.
The 2021 U.S. Paralympics Cycling Open will include an individual time trial, a road race and two new courses.
Organizers of the 2021 Tokyo Olympic and Paralympic Games have developed specialized COVID protocols. Officials are expected to make an announcement regarding additional summer events in the coming weeks.