Severe Storms Barrel Through Alabama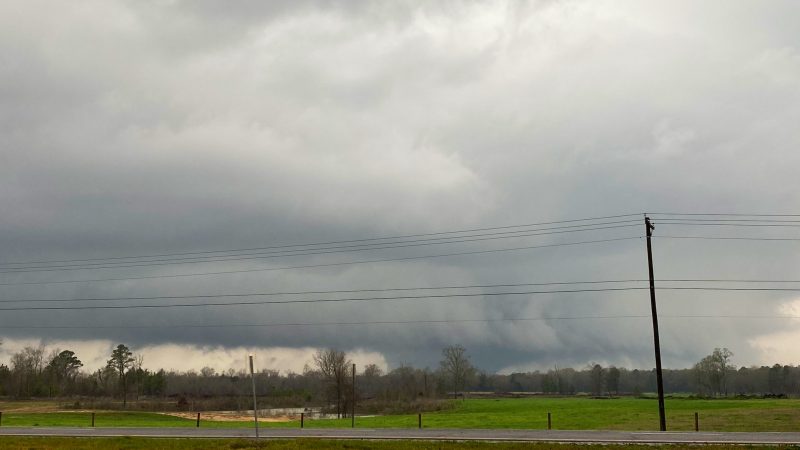 Alabama forecasters are expecting a wave of tornadoes Wednesday to be especially dangerous as the powerful storm system makes its way through the Deep South and Mid-South. The greatest impacts are projected for late afternoon into the early morning hours Thursday. Officials say large hail the size of tennis balls and winds up to 80 mph are possible.
Gov. Kay Ivey declared a State of Emergency Tuesday and urged residents to take the threat seriously. Several schools and vaccination clinics closed early on Wednesday. UAB canceled classes and closed outpatient clinics at noon.
UAB will reschedule appointments at the Hoover Met, Parker High School, and UAB Highlands outdoor COVID vaccine clinics.
Birmingham opened shelters around the city Wednesday. In a morning press conference, Fire Chief Cory Moon urged people to prepare immediately.
"Make sure they have a safe place identified in their homes. Go over that plan with your families, just make sure you're staying safe," he said. "If you don't have to travel during the storm, if you don't have any urgent needs, make sure you stay away from the roads."
Birmingham Storm Shelters
Jimmie Hudson Park – 305 Pratt Highway
Pratt City Park – 1331 3rd Street
Smithfield Estates – 1707-B Huntington Drive
South Hampton School – 565 Sheridan Road
More Storm Shelters
Bessemer – 651 9th Avenue SW
Trinity West Homewood – 914 Oak Grove Road
Andrew Yeager contributed reporting.