Residents Clean Up After Deadly Tornadoes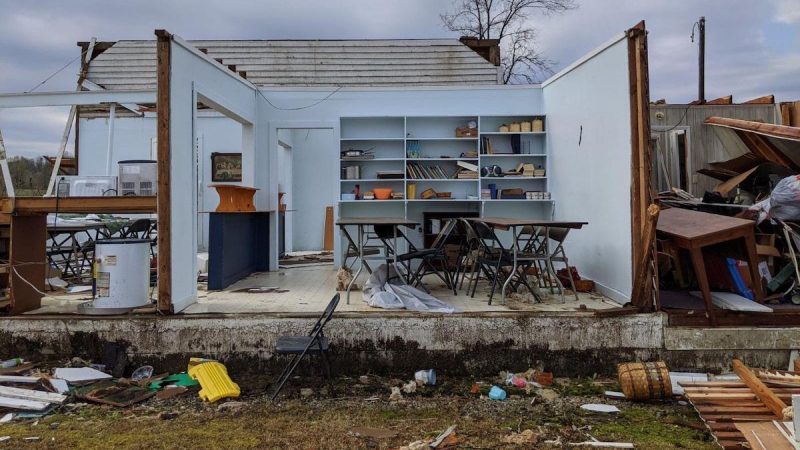 Calhoun County resident Bobby Nelson spent today cleaning up his yard after Thursday's deadly tornadoes.
Located just off Ragan Chapel Road in Ohatchee, the tornado passed right through Nelson's neighborhood leaving lots of debris and total destruction.
Nelson said he wasn't home when the tornado hit, but his wife and daughter were inside the house.
"My wife said it picked up [our house] and set it back down cause you can see the foundation and stuff broke. The pillars underneath busted and knocked over. Blowed some of the roof off of the back. But other than that, we was real lucky," he said.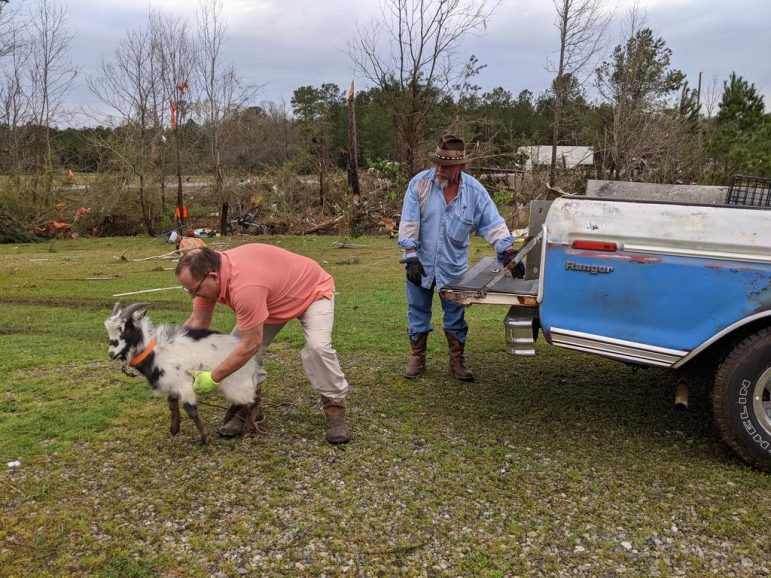 Five people died after yesterday's storms, according to the Calhoun County Emergency Management Agency. Four of those deaths occurred in this rural community, three of the victims from the same family.
Many homes in the area, mostly mobile homes, are completely destroyed. The Ragan Chapel United Methodist Church was ripped apart.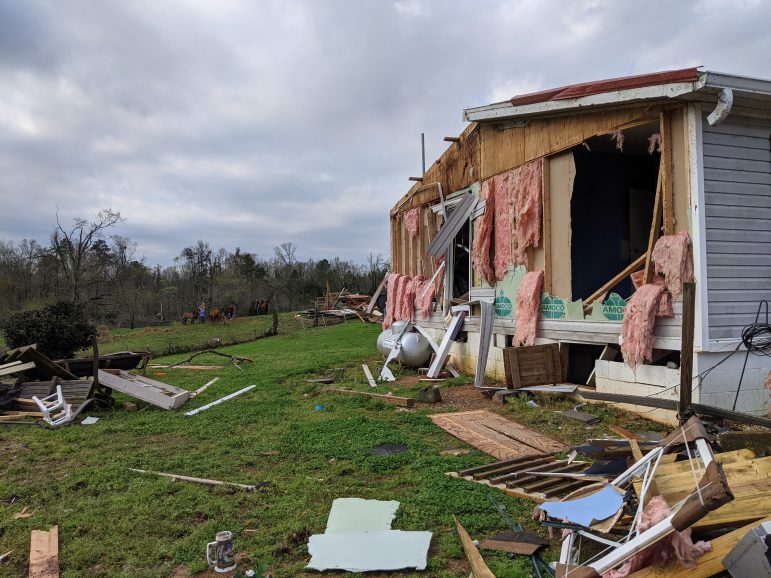 Nelson's neighbor, Roger Norris, also had damage to his home, slicing open the back wall. The family's furniture and clothes were scattered across the yard. Norris said it is surreal.
"We trying to get everything out and then, our daughter and son-in-law, we stayed with them last night and they want us to stay with them, so we're not sure yet on what we're gonna do," Norris said.
Crews were out early fixing power lines and clearing trees. At one point, upwards of 34,000 homes and businesses across central Alabama were without power.
Volunteers at Ohatchee Senior Center say they need more tools, cleaning supplies, baby supplies. They say they are good on snacks right now. pic.twitter.com/A6DSejA9iD

— Mary Scott Hodgin (@maryscotthodgin) March 26, 2021
Nearby at the Ohatchee Senior Center, a group of volunteers started collecting donations this morning.
"This is a very close-knit community, like most communities in Alabama, and everybody has just pitched in," said Cathy Harvey, one of the organizers.
Harvey said the response has been tremendous. By the end of the day, the center was full of supplies and food.
The National Weather Service in Birmingham said preliminary assessment suggests at least an EF-2 tornado went through this area, but it'll take days to fully assess the impacts. Officials said they are investigating several possible tornadoes, which left widespread damage across the state.