Remembering Homewood Resident And Civil Rights Activist Eileen Walbert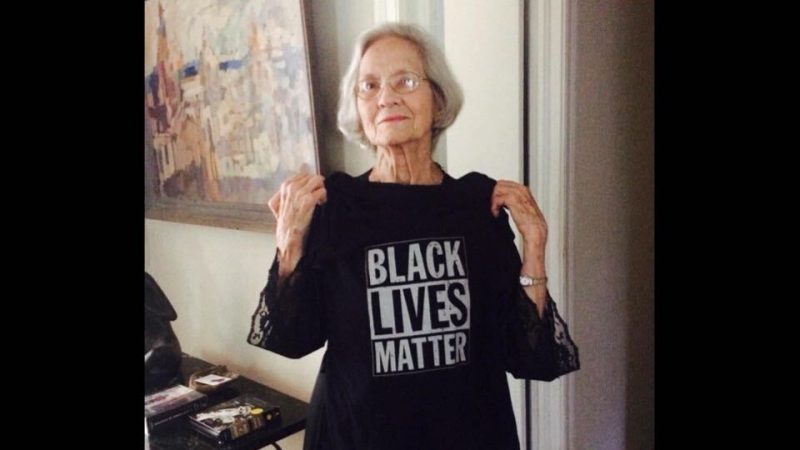 Alabamians are mourning the death of lifelong civil rights activist Eileen Walbert, a white woman who made fighting for racial equality her life's work.
She and her husband Jim moved to Homewood in the late 40s. Born in Virginia in 1920, Walbert was aware of the racial tensions between Blacks and whites but moving to the deep south was different.
"She didn't see the swastikas when she arrived here, but she saw the colored and white signs which represented the swastikas," said historian Horace Huntley.
Huntley, former leader of the Birmingham Civil Rights Institute's oral history project, said Walbert was determined to challenge the racial inequalities of Birmingham and her Homewood neighborhood.
Walbert and her husband befriended a couple who were refugees from Europe during World War II. Soon after, the couple introduced the Walbert's to the Civil Rights Movement.
Pamela Walbert Montanaro, remembers her childhood home becoming a meeting place for people both white and Black who were involved in the movement.
"My parents formed this little island of sanity here in this sea of racism," she said. "Their friends, everybody, was committed and there was no question of anybody stepping back after a certain point."
Montanaro said nothing could stop her mother from standing up for what was right. Such as championing the way for Black students to attend the school of their choice.
During that time, both schools and neighborhoods were still segregated in Homewood. But Walbert was determined to change that.
She went door-to-door in the Rosedale neighborhood to recruit Black students to integrate Shades Valley High School. Walbert even drove those students to school most days along with her own kids. Something that was frowned upon during that time.
Huntley said Walbert didn't care about the consequences.
"She was not just a talker, she was a doer, and she believed in action. In fact, Reverend Shuttlesworth called her a freedom fighter, and basically, that's what she was," he said. 
Walbert met Rev. Fred Shuttlesworth when they both fought for racial equality and school integration. She also got more involved when she joined the Birmingham Council on Human Relations, an interracial civil rights group.
During a meeting in 1965, Walbert met Hosea Williams, a civil rights activist and friend of Martin Luther King Jr. He and others were visiting Selma to protest for voting rights for Blacks.
Here's Walbert recalling their interaction during an interview in 1995.
With help from Williams and the Southern Christian Leadership Conference, Walbert gathered a group of more than 70 other sympathetic white people to march in support of voting rights the day before Selma's Bloody Sunday.
The group was called "Concerned White Citizens of Alabama." They'd become the first known group of white Alabamians to march in favor of racial equality.
Montanaro, Walbert's daughter, said her family was threatened several times because of her mother's activism. She remembers a burning cross on the front lawn of their family home. And that her mother was ridiculed and vilified by many of her neighbors of all ages.
"One time she was just driving home from somewhere and some little 5-year-old kid down the street was yelling out communist and worse. And so, every day she didn't let anything stop her once she decided something was the right thing to do," Montanaro said.
As years went on, Walbert remained committed to her work for peace, justice and equality. Though the movement eventually ended in 1968, Walbert's home was still the meeting place to connect people and encourage them to continue the important work; people like Laura Anderson.
"I remember her telling me a couple of years ago, when I die, no one better say I died peacefully. She said I am not at peace. I'm not happy with the way things are," Anderson said.
Civil Rights activist Eileen Walbert will be remembered as a woman who was willing to put herself on the line for what was right.
Walbert died on February 17, surrounded by her family. She was 100.