Pay, Workers Increase In Hospitality Industry, But Some Restaurants Still Face Shortage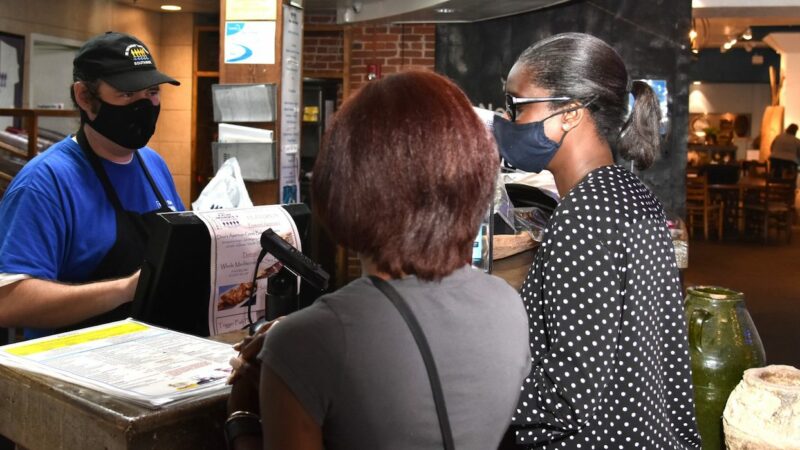 Labor data shows recent increases in wages and workers in Alabama's leisure and hospitality industry, though the number of workers has not reached pre-pandemic levels and some restaurants still are scrambling to hire help.
One Birmingham restaurateur says he's still dealing with major staffing shortages.
"It's crazy … I work more now than I did 50 years ago when I first came to the United States," said George Sarris, owner of Southside's Fish Market, who came to Birmingham from Greece.
The pandemic had a major effect on restaurants and their workers. Dozens of Birmingham-area restaurants closed their doors due to the pandemic. The research firm Datassential reported in late March that 10% of all restaurants in the country had closed permanently since the pandemic started.
But hospitality employment numbers have improved recently, both throughout the country and in Alabama.
Average Hourly Earnings in the Leisure and Hospitality Sector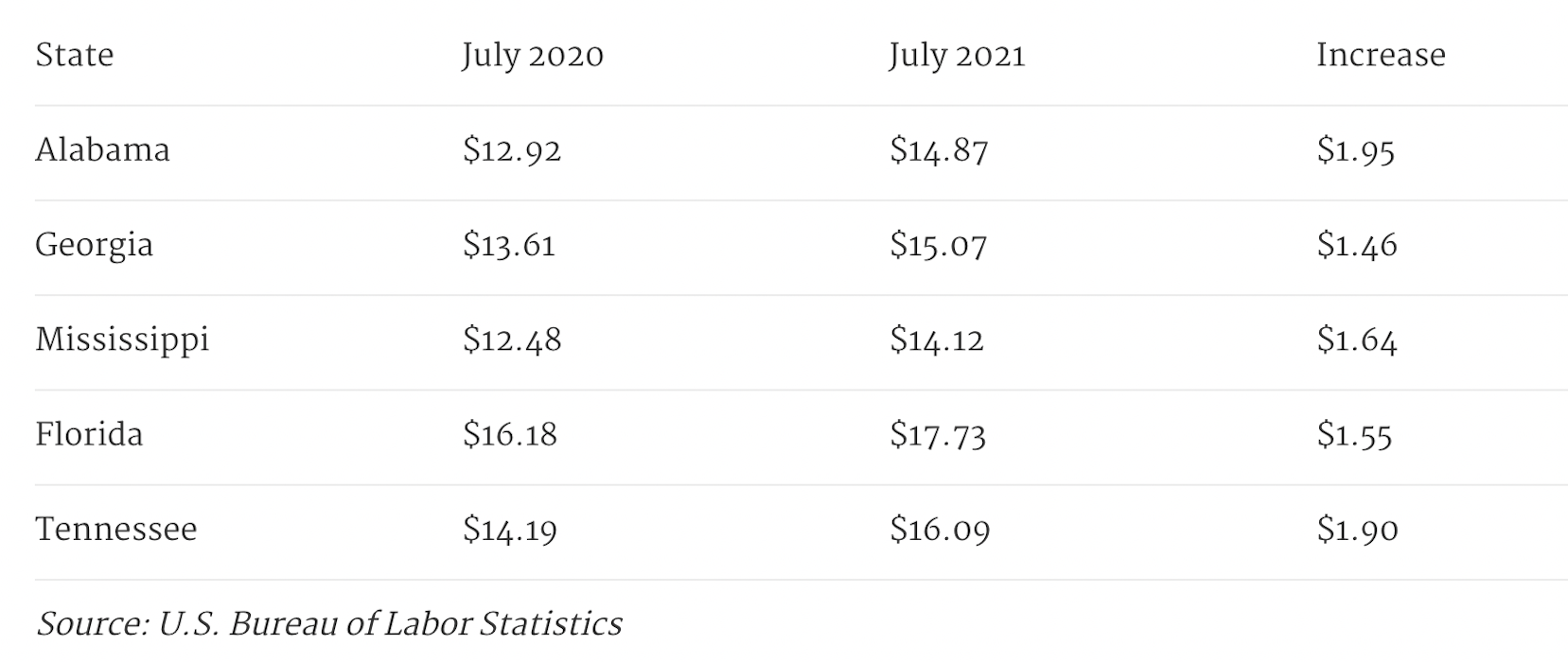 According to data from the U.S. Bureau of Labor Statistics, the average hourly pay for leisure and hospitality workers in Alabama increased nearly two dollars from July 2020 to July 2021 — more than in any neighboring state during that same time.
According to the bureau, the Birmingham-Hoover metro area's leisure and hospitality industry had 50,500 employees in July. That's up from 42,400 the same month last year but still below the 54,400 employees for July 2019.
Sarris said he would love to add 15 more people to that number at his restaurant, but he simply can't find the workers — and that's despite offering competitive pay and health benefits.
When asked what he believes is the cause, Sarris said he has no clue.
"Really, it's just hard for me to fathom why people don't want to work, but something fundamental has changed," he said.
His isn't the only restaurant that has had trouble hiring workers. There are thousands of ads on various platforms seeking restaurant workers in the Birmingham area. Some restaurants have limited their hours or serve only through their drive-throughs because they can't find sufficient staff to get back to normal.
Efforts to reach the Alabama Restaurant and Hospitality Association for comment were unsuccessful.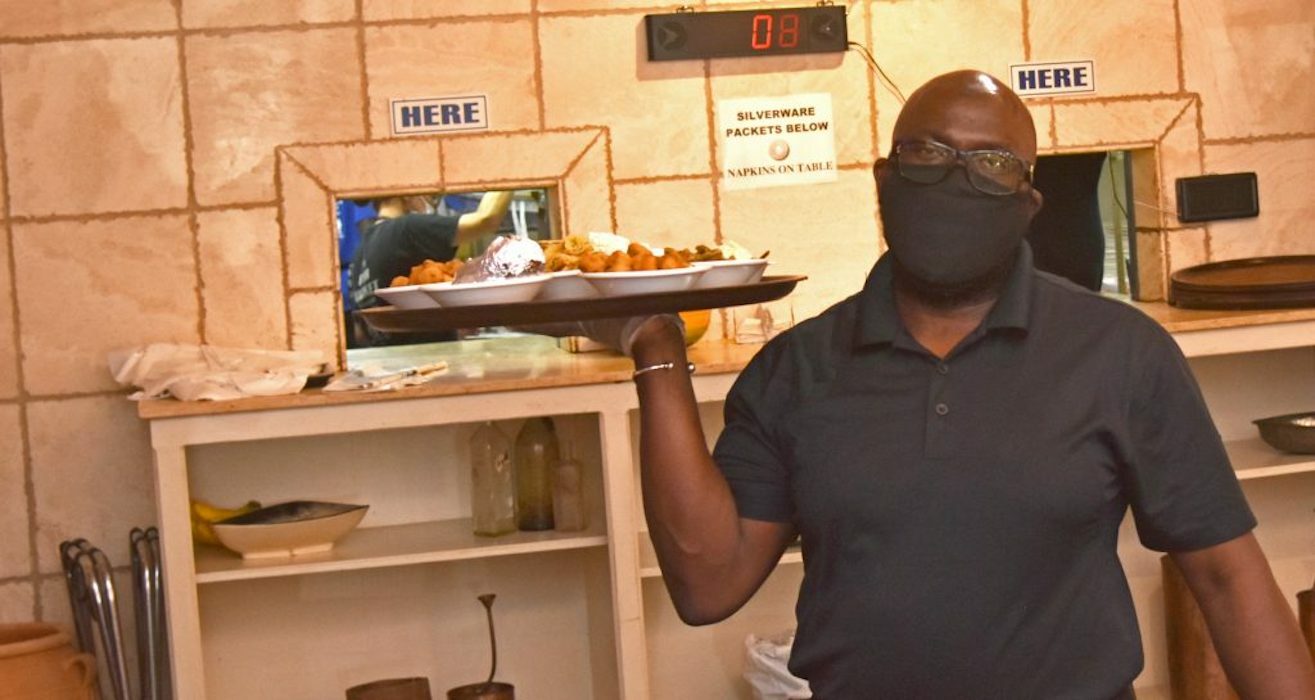 Groups such as the U.S. Chamber of Commerce blamed a federal program that boosted jobless benefits by $300 a month for much of the nation's employment shortages, but Alabama opted out of that program in June.
Ahmad Ijaz, director of economic forecasting at the University of Alabama's Center for Business and Economic Research, said there's anecdotal evidence of several factors keeping worker levels down. Many of the businesses that are back in operation haven't returned to full capacity, he said. Some restaurants are just open for dinner, for example.
Another factor, Ijaz said, is child care. If one kid in a daycare or school contracts COVID, many others have to stay home to quarantine. That can leave parents unable to work.
Ijaz also said there's a lot of businesses switching to work-from-home setups, and many former hospitality employees could be moving to those jobs.
The coronavirus itself also could be playing a role in Alabama. After seeming to settle down, the virus peaked in August, reaching levels only seen in January. Though that growth appears to have slowed, the state's 7-day average of new daily cases was 2,864 on Thursday. Deaths are averaging 134 a day as of Thursday, six times the number seen at the beginning of September. Alabama also remains one of the least vaccinated states in the country.
Despite the setbacks, Ijaz said, employment is gradually increasing. Service businesses usually take longer to recover, he said.
With the Fed keeping interest rates low, there's not much more policymakers can do to help spur job growth, according to Ijaz.
Congress spent nearly $1 trillion in loans to businesses as part of the coronavirus relief package in 2020. But Sarris said those programs were often inefficient, with one business getting a loan and its competitor getting rejected.
"A loan, you know, that's like you cut my legs off and then give me crutches," he said.