Jones Starts His Post-Senate Life As CNN Contributor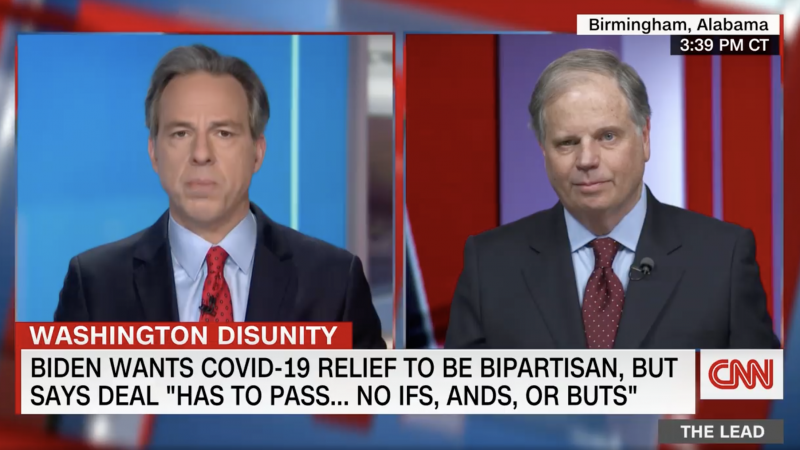 Former U.S. Sen. Doug Jones made his debut Friday afternoon as a political commentator on CNN's The Lead with Jake Tapper broadcast.
Jones, a Democrat, developed a reputation during his Senate term for working both sides of the aisle to persuade both political parties to support legislation. He said Friday that President Biden needs the Republicans to buy-in to his $1.9 trillion COVID relief bill.
"But, a bipartisan bill is always a work in progress, and Biden needs the Republicans to buy-in over the next few weeks or within a month," he added.
The former senator said national leaders must see the urgency of the relief bill because of the new strains of COVID-19 that have surfaced, the problems in the rollout of vaccines and the country being ill-equipped to deal with the virus.
Jones left the Senate this month after his reelection loss to Republican Sen. Tommy Tuberville. He also accepted a position as a spring 2021 fellow at Georgetown University's Institute of Politics and Public Service.