Field Of Candidates For Birmingham Mayor Continues To Grow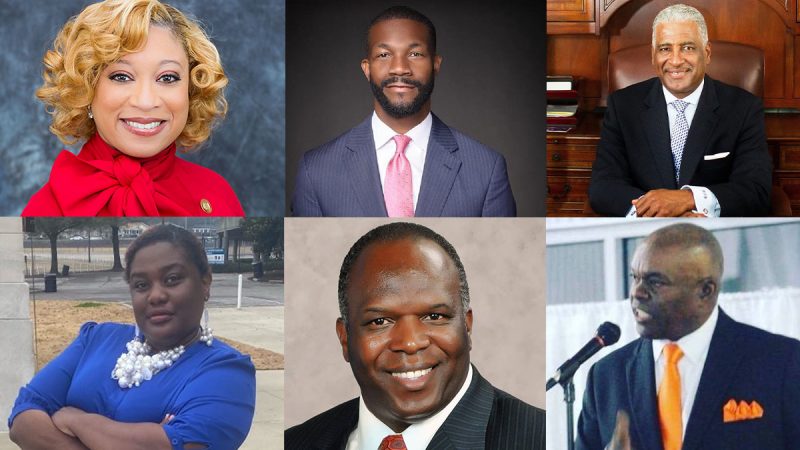 Months ahead of the July 10 filing deadline, Birmingham Mayor Randall Woodfin already faces five challengers in a growing field of candidates for this year's mayoral race.
Woodfin was elected in 2017, defeating then-incumbent Mayor William Bell in a bitter race. Bell officially announced his launched his campaign on Monday. Bell had been a mainstay in local government for decades, even before serving as mayor from 2010 to 2017. He served on the Birmingham City Council from 1979 until 2001 and again from 2005 to 2008.
He took over as interim mayor briefly in 1999, following former Mayor Richard Arrington's retirement. Bell also served as the District 1 representative on the Jefferson County Commission from 2008 to 2010.
Woodfin had run with the slogan "we deserve better," counting on public dissatisfaction with Bell's seven years in office. Bell, meanwhile, saw the race as part of a national progressive movement to take over the Democratic Party.
"This race is not against William Bell and Randall Woodfin," he told city employees in an August 2017 meeting that the Alabama Ethics Commission later found violated the law.
"The same strategy was put in place over in Jackson, Mississippi, 'the tale of two cities,' that part of the city was prospering while the majority-black community was suffering," Bell said. "The mayor there did not care about the citizens. The mayor was not doing things the citizens wanted to see. And they gradually built a coalition of people that changed the mayoral outlook in Jackson … Now, they're running the same tactics here in Birmingham."
But his presence isn't the only way this year's election resembles 2017. Businessman Chris Woods, who finished third behind Woodfin and Bell in that election, announced another run for the seat in January.
Woods, who endorsed Woodfin in the 2017 runoff against Bell, has blamed Woodfin for last year's downtown riot over a since-removed Confederate monument and has described the city's grip on crime as "weakening."
Woods sued the city in 2015 after his company, C.W. Woods Contracting Services, was fired from several construction projects, including the city's West Police Precinct and the Negro Southern League Museum. He claimed that his company had been blamed for delays in construction that really were the fault of the city; he was awarded $2.58 million.
Also in the race is Jefferson County Commissioner Lashunda Scales, who previously held the District 1 seat on the Birmingham City Council from 2009 to 2018. Scales says she will prioritize reducing crime, improving education, keeping the city clean and supporting local businesses so that working with the city "is a pleasure and a delight."
"If you give me the opportunity to serve as your mayor, not just the first woman mayor, but to serve as your mayor, you will have a seat at the table. That is what I can guarantee," she said during her campaign announcement last month.
Several political newcomers also have announced their candidacy, including philanthropist Cerissa A. Brown and activist Darryl Williams.
Birmingham's municipal elections — including for mayor, all nine councilors and all nine members of the Birmingham Board of Education — will be held Aug. 24, with a runoff on Oct. 5 if needed.