Board rejects bid for Woodlawn High School stadium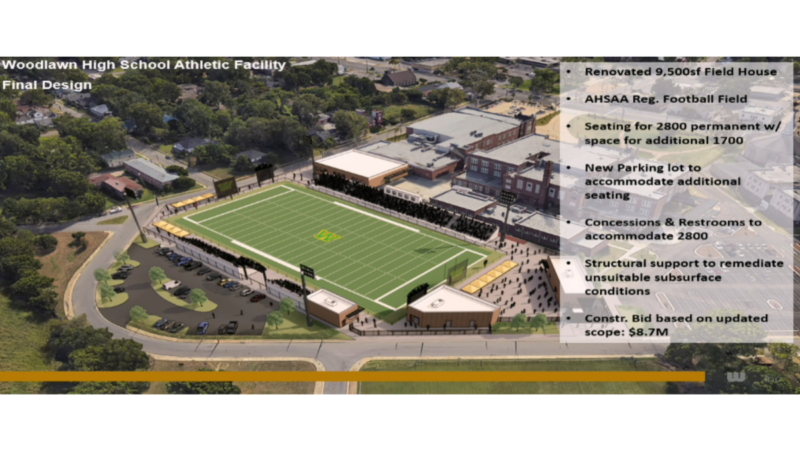 Just shy of four months after the ceremonial groundbreaking, the Birmingham Board of Education Tuesday rejected the bid to build a stadium and fieldhouse on the campus of Woodlawn High School.
Five board members — Leticia Watkins, James A. Sullivan, Derrick L. Billups, Neonta Williams and Jason Meadows — voted against approval of the bid. Walt Wilson and Sonja Smith voted in favor with Sherman Collins Jr. and Mary Boehm abstaining.
The stadium had been trumpeted as a major boost to Woodlawn High School, one of just two Birmingham City Schools that does not have an on-campus stadium. The other, Ramsay High, is landlocked.
"I would like for us to start the project over, bringing as much information as we have to the forefront in the beginning," Watkins said. "If the cost of the materials has gone up at that time, I don't think there's a question about what we're willing to invest in our young people and we're willing to make this happen for them. We just want the process to be better."
The initial base estimate on the project was $4.2 million. Architect Charles Williams said the revised estimate is $8.7 million. He cited the need to increase stadium capacity to 2,800 with space for 1,700 additional seats to host playoff games, a new parking lot to accommodate the added seating, increased concessions and restrooms and structural support to remediate unsuitable subsurface conditions.
"We would be looking at early spring to rebid the project," said the architect.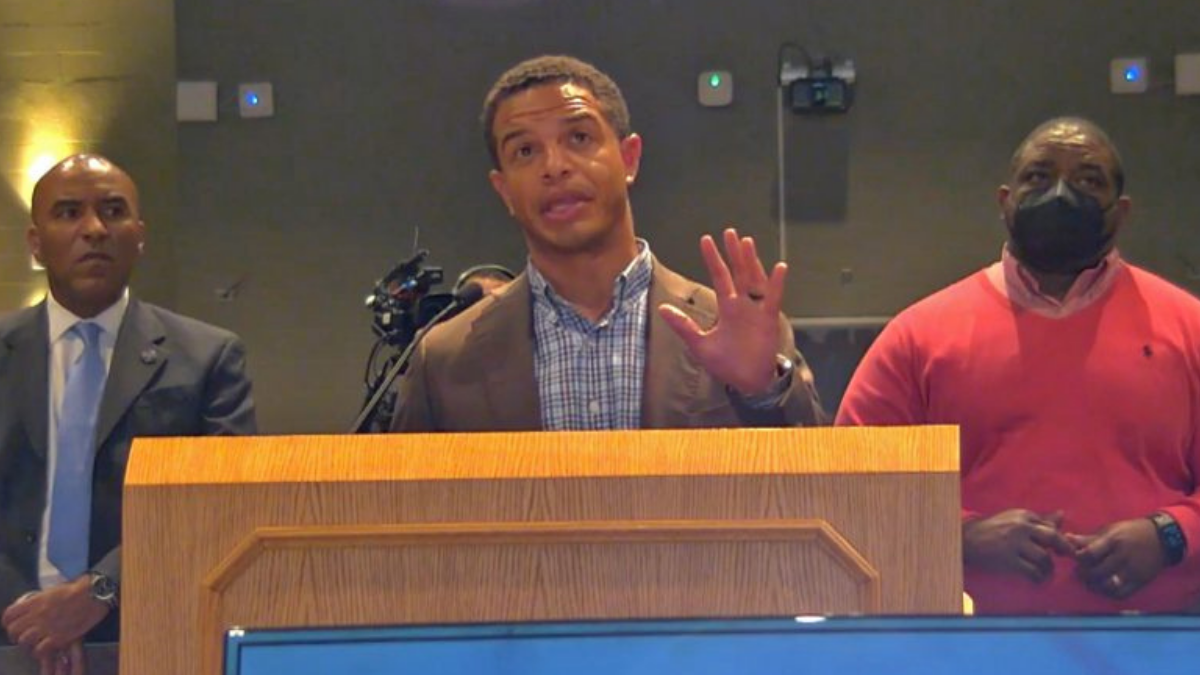 Karlos Dansby, a 2000 alumnus of Woodlawn who went on to play at Auburn University before playing in the National Football League, was clearly disappointed when told of the board action. However, the former linebacker supported Williams' report.
"If he said that … once they dug into, it was just some stuff that's out of control, it's out of their control, and I'll put a stamp on that," Dansby said. "That's how much I respect them and in their insight and their foresight in this situation. Their due diligence process is out of this world."
Board member Neonta Williams said the board was elected to make difficult decisions.
"Even if this project ultimately ends up being $10 million, I think we'll be able to sleep at night knowing that we've done our due diligence to ensure that as many boxes that can be checked on our end are checked," she said. "We do believe the students and the community of Woodlawn do deserve their own stadium, their own field."