No Place Like Home As Woodlawn High Breaks Ground For New, On-Campus Football Stadium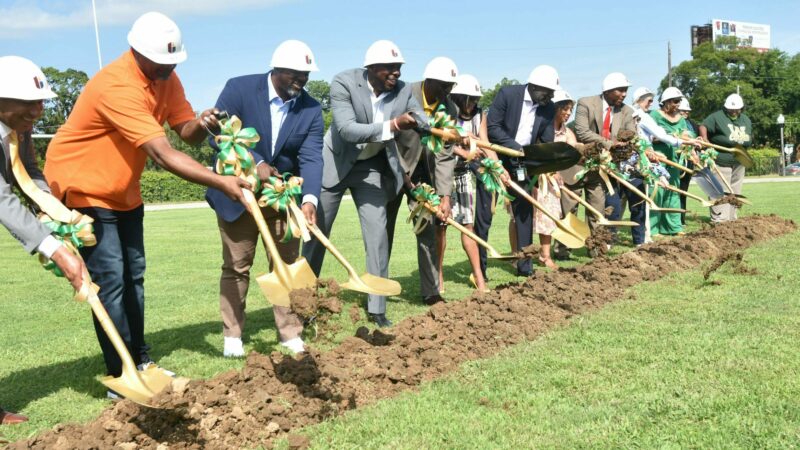 Home games will truly be home games in the near future for the Woodlawn High School football team, following a ceremonial groundbreaking Wednesday for a new, on-campus stadium at the historic Birmingham school.
"This right here is instrumental for our student-athletes, and our community, to have our own home field right here on our campus," Principal Terrell Brown said. "We're going to continue the tradition that has been started from many great athletes."
Architects say construction will start this fall, and the stadium is expected to be ready for the 2022 football season. It is designed to accommodate more than 2,800 spectators, and it will include an artificial turf athletic field, renovated field house and a stadium lighting and sound system.
The Birmingham Board of Education approved the project in March at an estimated cost of $5.5 million. Architect Charles Williams cited the instrumental role Brown played in the project.
"In order for the project to even go, they needed more parking spaces," Williams said. "He went out and secured 200 parking spaces from around the community. That's a great thing. Without that, you could not have the seating capacity you have right now."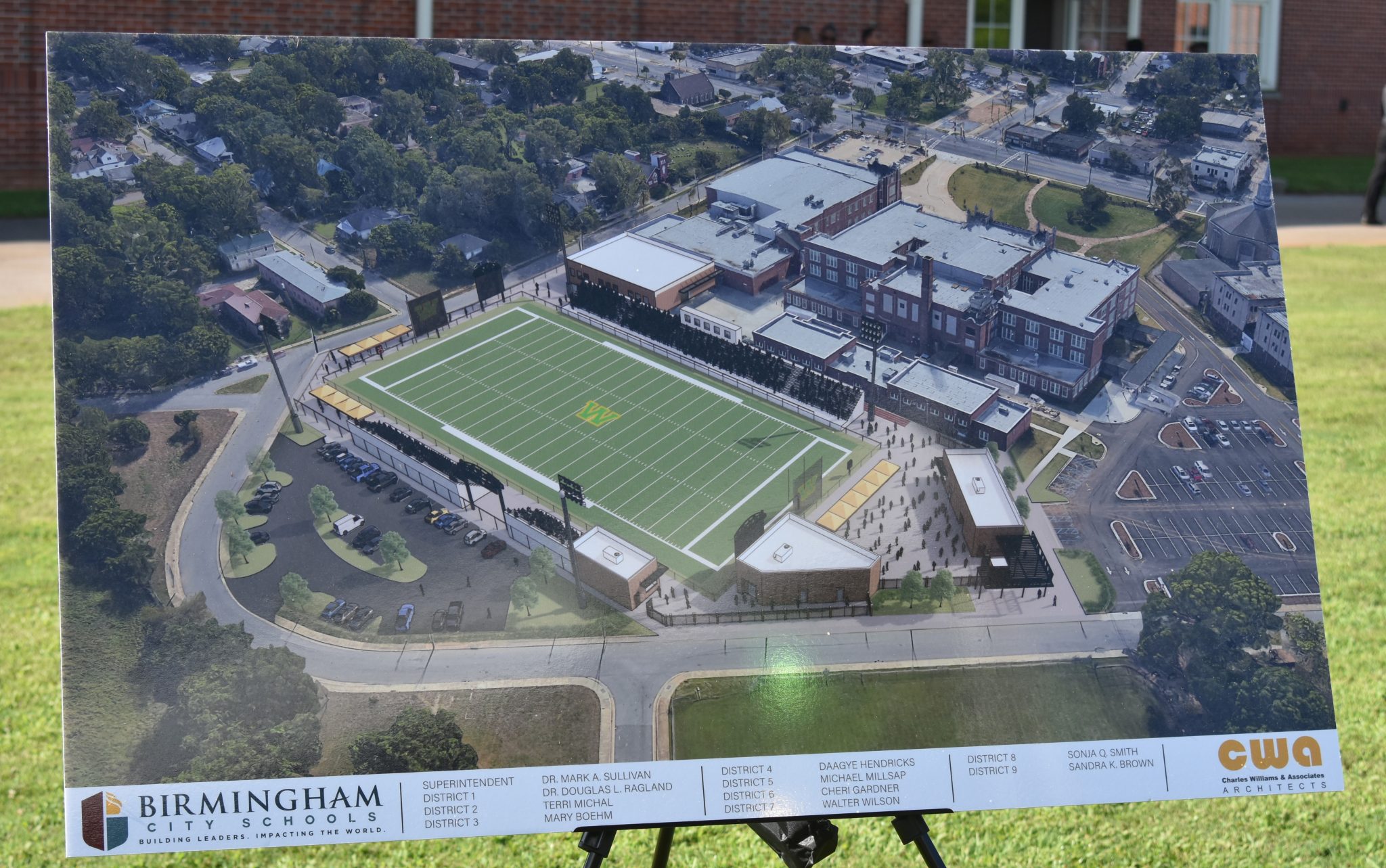 Football coach Gentrell Eatman said the stadium gives athletes and their fans something to call their own.
"When they get ready to have homecoming, they can come back here to the school where they can say, 'This is where I went' … instead of having to go to a neutral field," he said. "As a football team, it always felt like it was a road game for us because we always had to hop on the bus to even just go two or three miles."
Woodlawn, like Ramsay on Birmingham's Southside, missed out on getting an on-campus stadium when other high schools in the city system were getting them. A previous board of education said the east Birmingham school is close enough to Lawson Field on Oporto Madrid Boulevard that it didn't need its own stadium.
Brown said he's been asking for a stadium for Woodlawn for years. Former Colonels linebacker Karlos Dansby, who went on to play at Auburn University and in the National Football League, has been part of that clarion call.
"We've got a place we can hang banners," Dansby said. "We've got a place we can retire jerseys. We have a lot of legends that didn't make it to the level I made it to, but they are still legends in the community. The opportunity for them to be able to have somewhere to come home to is tremendous, paramount."
Birmingham Superintendent Mark Sullivan expressed pride in being superintendent during the groundbreaking. He said he's also proud to be a graduate of Woodlawn High School.
"This day is a long time coming," he said. "We in Birmingham City Schools are going to be your first choice in education. In order for us to do that, we have to ensure that our academics are first-rate, but we also have to ensure that our facilities are too."