Birmingham Residents Offer Solutions To Gun Violence But Some Victims Feel Hopeless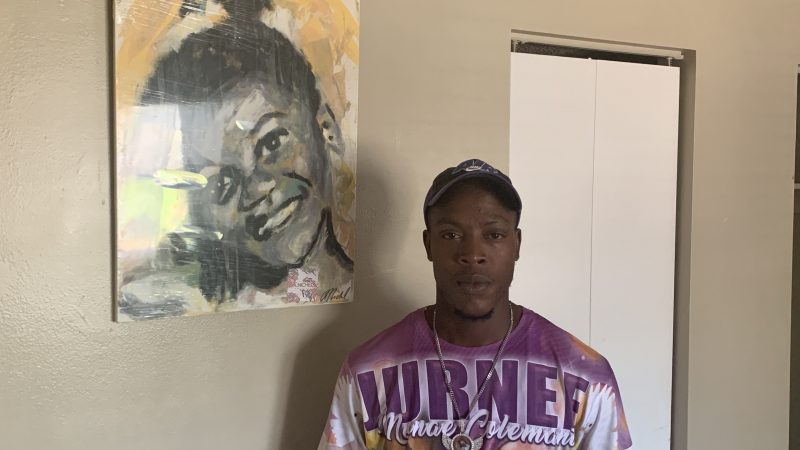 The spike in Birmingham's gun violence has many residents concerned and outraged. Local activists have said reducing shootings has to be a community effort, with local government support.
Earlier this month, dozens of people rallied at Birmingham's Kelly Ingram Park, as part of a national movement called Fund Peace, which is aimed at reducing gun violence.
Participants stood across the park chanting "We're bringing the money, back to the hood; We're bringing the money, back to the hood."
Organizers want Mayor Randall Woodfin and other local leaders to curb shootings by funding more community programs with American Rescue Plan dollars, the pandemic stimulus package Congress passed earlier this year.
"Some of those federal dollars can be used to fund programs like Brothers Lets Talk, a support group for young Black men," said Onoyemi Williams. Williams, who is with the Birmingham Peacemakers, said these groups are on the ground working to prevent shootings and other confrontations.
"Gun violence is just a symptom, it's not the problem," she said. "The problem is a lack of resources."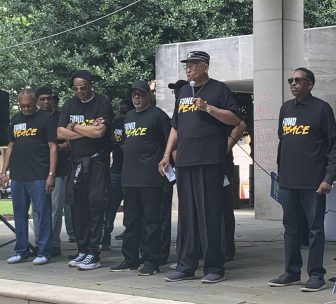 Williams said the Birmingham Peacemakers have been pushing for programs designed specifically for Black men ages 17 -34 who are often the victims or perpetrators of the city's violent crime.
Participants at the rally said the Fund Peace effort is a step in the right direction. However, some gunshot victims are less hopeful. Residents like Annie Brown said curbing the city's gun violence will be an uphill battle for local officials.
"The solution is something I feel they can't handle because these kids have as many guns as the policemen do," she said.
Brown, 74, lives in the city's Thomas community. Last month, she was eating lunch in her bedroom when at least a dozen gunshots were fired into her home; one hitting her in the thigh.
She said apparently, the shooters wanted to send a message to her grandson.
"One of the guys that was in the shooting was hollering this was his hood and can't nobody do nothing over here and that this is his territory," Brown said.
Territory and retaliation is the root of many shootings across the city, said Michael Coleman. Coleman, 29, lives in Center Point where, he believes, gun violence is even worse.
At his apartment, Coleman has a room for his daughter, Jurnee. The bedroom is decorated with unicorns and nearly everything is purple, her favorite color.
"She was so young, that's all she used to spell was p-u-r-p-l-e," Coleman said.
Jurnee never got a chance to see her new room. The four-year-old was shot in the head in July 2019.
Coleman admits the accused shooter, who is his cousin, was actually targeting him. While confronting Coleman at his mother's apartment, he said his cousin fired several shots. One of them struck Jurnee. A few days later, the little girl died.
"I would have rather died than my baby…no if ands or buts," Coleman said. "I know she lived four years for a reason and God don't make no mistakes."
Our hearts are so heavy today as we mourn the passing of 4-year-old Jurnee Coleman, who was hit by a stray bullet Sunday night.
This a young girl who will never be able to fulfill her potential. pic.twitter.com/OzMCxIVCm6

— Randall Woodfin (@randallwoodfin) July 31, 2019
Coleman said it took the loss of his daughter to keep him off the streets and away from trouble.
That's partly why he believes the issue of gun violence won't be fixed by local leaders. He said it's up to those holding the guns.