Birmingham Recycling Kicked Up To Twice A Month, City Buys Refuse Equipment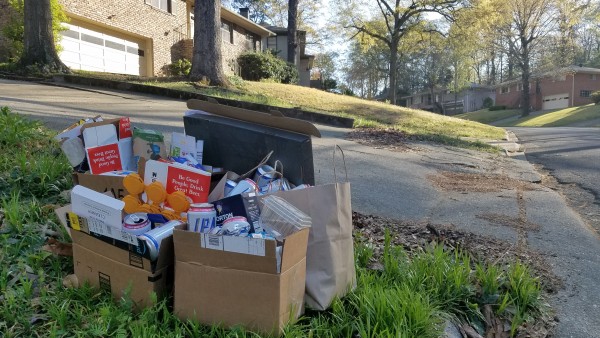 Birmingham has increased its recycling pick-up schedule to twice a month, though Mayor Randall Woodfin says his "full intent" is to eventually return to the program's pre-COVID weekly schedule.
The city's recycling program was temporarily halted by COVID-19 last April. It resumed three months later with a reduced, once-a-month pickup schedule that remained in effect for nearly a year. This month, pickups were increased to twice monthly, on the first and third Wednesday of each month. The next pick-up is scheduled for July 21.
Woodfin said the number of pickups would likely increase when the city's public works department purchases additional vehicles. The council did approve the city's purchase of one automatic refuse truck on Tuesday for just more than $322,000.
Last year, Woodfin floated the idea — to mixed reception — of privatizing the city's waste collection program, calling its current form "unsustainable."
Also approved Tuesday was the purchase of a landfill dozer for $712,575 and an excavator for $331,785. These purchases were highlighted by District 5 Councilor Darrell O'Quinn, who pulled them off the council's consent agenda so that they could be read aloud before the public.
"I just wanted this one to be read because landfills are not free," O'Quinn said. "A million dollars of equipment for just moving around dirt and trash at the landfill — not to mention all the other expenses. It's just something to think about."