Birmingham Promise Gets $8 Million Boost From Private Companies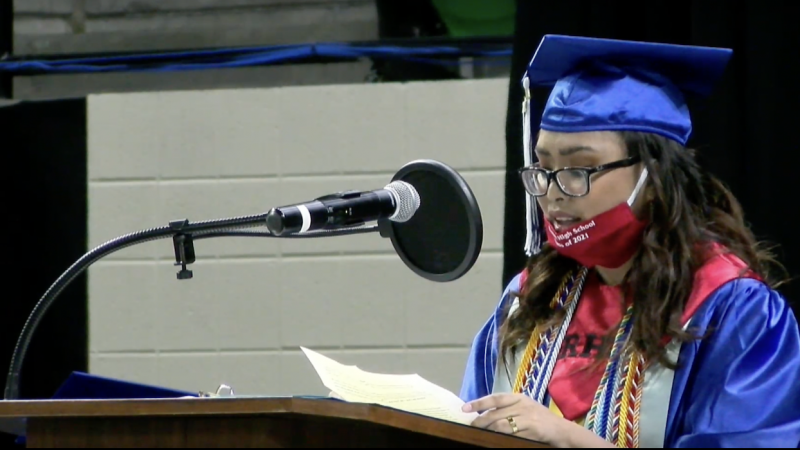 The Birmingham Promise educational initiative has received $8 million in donations from local corporations, Mayor Randall Woodfin announced Tuesday.
That number includes $5 million from Birmingham-based investment firm Vulcan Value Partners — the program's largest private donation to date. It also includes $1 million each from Blue Cross Blue Shield of Alabama and Protective Life, as well as from Alabama Power, which donated for the second consecutive year.
The Birmingham Promise offers juniors and seniors in city schools paid internships, dual enrollment opportunities and scholarships to two- or four-year public colleges. It was first approved as part of the city's FY 2020 budget when it was given $2 million in funding previously allocated to the Birmingham City School system. At its outset, the program also received $3 million in private contributions.
In a press conference announcing the new donations, Woodfin thanked donors "for their commitment, for their passion and for their resources."
The Birmingham Promise Executive Director Rachel Harmon said the donations were "not just about money" but about "futures."
The Birmingham Promise helped nearly 400 students this year via scholarships, Harmon said, and its apprenticeship program reached nearly 150 students.
"Each of those students represents a changed trajectory," she said. "Each of those students represents a promise and a brighter future for our city, and we are so excited to be able to invest in those students with the partnership of our corporate community and the partnership of Birmingham City Schools."
Also on hand to praise the program was Justin Williams, a 2020 graduate of Parker High School and now a computer science student at the University of Alabama. The scholarship program saved him and his family from "financial drain," Williams said, while the apprenticeship program "was one of the most valuable experiences I've ever had in my life."