Birmingham City Council Approves The Council President's Trip To Meet With Legislators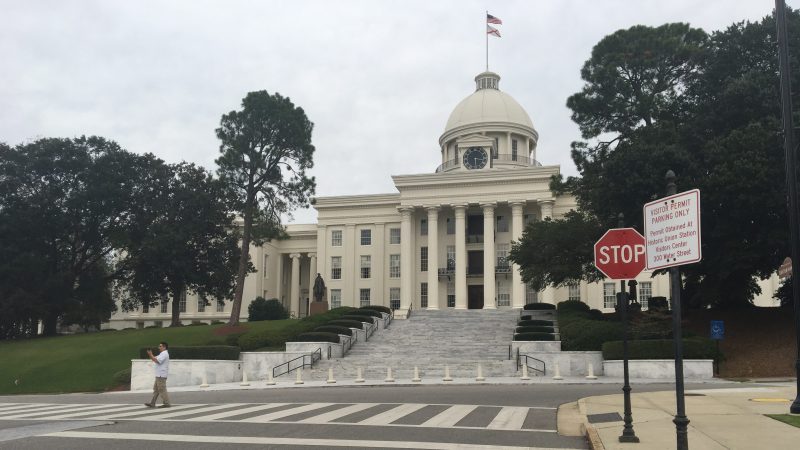 The Birmingham City Council has approved its first official travel since the start of the COVID-19 pandemic last year.
During a virtual meeting Tuesday, the council approved last-minute funding for Council President William Parker to take a two-day trip to Montgomery to meet with Alabama legislators.
Councilors approved Parker's travel without many details. His request paperwork, submitted Monday, was not provided in the council's meeting packet; instead, he briefly held a copy of the document in front of his webcam.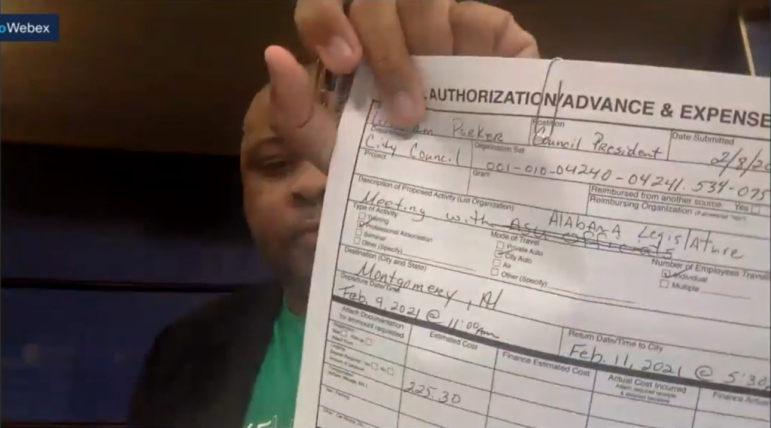 The trip, which will cost $225.30, will be focused on instituting the Jefferson County cemetery board, which was established by state lawmakers in 2017 as an authority over all for-profit cemeteries in the city. The board still hasn't met, and appointees say they haven't received official notification from lawmakers.
Parker said the "last piece of the puzzle, the last thing to make sure it's fully functioning and fully enforceable" is for the Jefferson County House and Senate delegations to appoint a chairman to head the board. But the delegation has been unable to reach a quorum to do so.
Parker also said his trip will involve meeting with the Alabama Historical Commission to discuss naming Legion Field a national landmark.
The council also approved funding to send several police officers, including Chief Patrick Smith, to Montgomery next week. Smith, along with Deputy Chief Ronald Sellers and Assistant Chief Darnell Davenport, will attend the Alabama Association of Chiefs of Police winter conference, which will cost an estimated $1,019.05 each. Smith is currently attending an FBI-run training program in Quantico, Virginia.