Bill Would Cut Pensions For Future Birmingham Employees, Raise Employee Contributions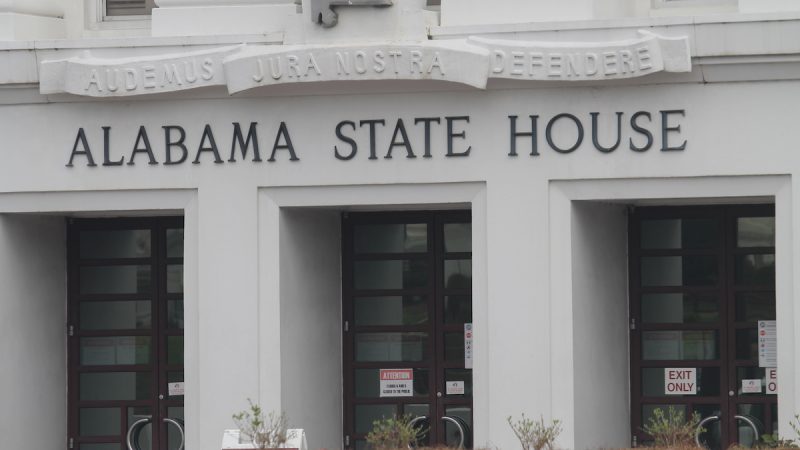 Birmingham Mayor Randall Woodfin is supporting a bill in the Legislature that would both compel the city to fully fund its pension obligation and increase employee contributions to the pension fund by half a percent. The bill would be Woodfin's latest step toward correcting the city's longtime underfunding of the city's pension plan, which he warned could cause a future financial crisis for the city.
HB510 is sponsored by Rep. Allen Treadaway, R-Morris, who was the Woodfin-appointed assistant chief of the Birmingham Police Department from 2018 until his retirement in October.
The bill would increase employee contribution rates to the pension to 7.5%, require the city's contribution to the fund "at the level necessary to fully fund the system," and reduce benefits for new employees, excluding fire and police.
Retirement benefits for city employees hired after July 1, 2021, would drop from 2.25% to 1.75% of the participant's final average salary, multiplied by years of service. HB510 also would place a cap on retirement benefits for those new employees and drop disability allowances for new employees from 2% to 1.75%.
The bill also would remove spousal survivors' benefits for new employees — this time including police and fire employees — replacing it with the option to accept an "actuarially reduced retirement benefit," instead.
In a letter to current city employees dated March 22, Woodfin offered assurance that "your benefits will not change under the plan," though their contributions would. A chart detailing the changes at each salary level is available on the city's website.
Woodfin said the increase would bring the employee contribution rate back to where it was "at a time when (the pension plan) was fully funded." To offset this increase, Woodfin has promised "to recommend to the council that we restore merit pay raises, COLA, longevity pay [and] paid holidays."
According to the city finance department, Birmingham began underfunding its pension in 2002, under then-Mayor Bernard Kincaid. By the time Woodfin took office in 2017, the city's pension liability was an estimated $750 million. That pension liability, Woodfin has argued, could lead to future credit downgrades, which would make it difficult for the city to borrow money. Since 2017, Woodfin has nearly doubled the city's annual contribution to the pension, from $14.4 million to $28.4 million.
Opposition to Changes
The bill already has provoked some opposition. State Rep. John Rogers, D-Birmingham, has been one of its most vocal critics, arguing that Woodfin should have consulted city employees before bringing the bill to Montgomery.
Jefferson County Commissioner Lashunda Scales, who is challenging Woodfin in this fall's mayoral race, has called the bill "horrible" and argued that it would disproportionately affect lower-earning city employees. Activist group People's Budget Birmingham has called the bill "shortsighted," arguing that the changes could reduce pensioners' spending power — and, by extension, future city revenues.
The Alabama Legislature could vote on the bill as early as this week.