An unlikely place, Lowndes County, has the highest COVID-19 vaccination rate in Alabama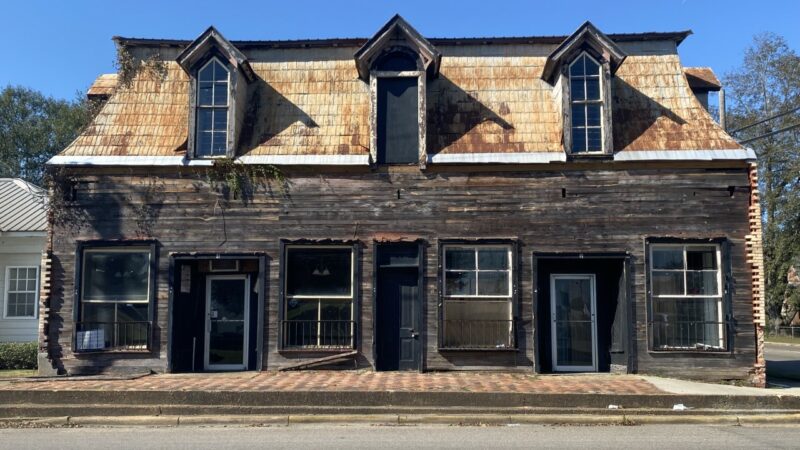 At the beginning of the pandemic in 2020, Lowndes County was one of the hardest hit places in Alabama. At one point, one in 17 people were infected with COVID-19, among the highest rates in the United States. So when vaccines became available, doses were rushed to Lowndes and other Black Belt counties by the federal government.
"They pulled in the National Guard to do these large vaccination clinics in some of the rural areas," said Pamela Payne Foster, a professor at the University of Alabama who focuses on community medicine and population health.
Lowndes County sits in the middle of Alabama's Black Belt with a population of less than 10,000. Nearly 75% of the county is Black, and it has been historically Democratic. The place is known for its fertile soil, once used as slave cotton plantations, and as home to the Black Panther Party.
However, Lowndes County residents continuously face poverty, racism and chronic health conditions. All that makes the area an unlikely leader in vaccinations in the state of Alabama.
As of November, more than 50% of Lowndes County residents are immunized. That's higher than the state's vaccination rate of 45%, still one of the lowest in the country.
Foster said that smaller populations are easier to vaccinate.
"Just thinking rationally about trying to get your vaccination rates, the smaller the population, the easier to get more people vaccinated," she said. "And then there's the thought that in rural areas, there's a community engagement component that's sort of built in — with everybody knowing each other, churches really helping to get the word out."
But Lowndes County had to overcome other challenges to get residents vaccinated, like having internet access.
"The appointments were on the internet," Foster said. "So some of the people in rural areas don't have broadband access, or they may be elderly and don't really know how to navigate the internet. So I know in some of some of the Black Belt counties, some of the church members were helping other church members make those appointments."
The Rev. Dale Braxton of Snow Hill Christian Church in Lowndes County works heavily with the community and hosts a monthly food drive. He said he was initially hesitant to get his shot because of historical medical traumas to Black people like the Tuskegee Experiment. But Braxton said that he realized that God created man to become medical scientists and to create the vaccine.
"Before I said anything to anyone that I was not going to take it, I convinced myself first that once the vaccine came available, that I'll be the first one from our church at Snowden Christ Church. That's why I wanted to go and get vaccinated," Braxton said.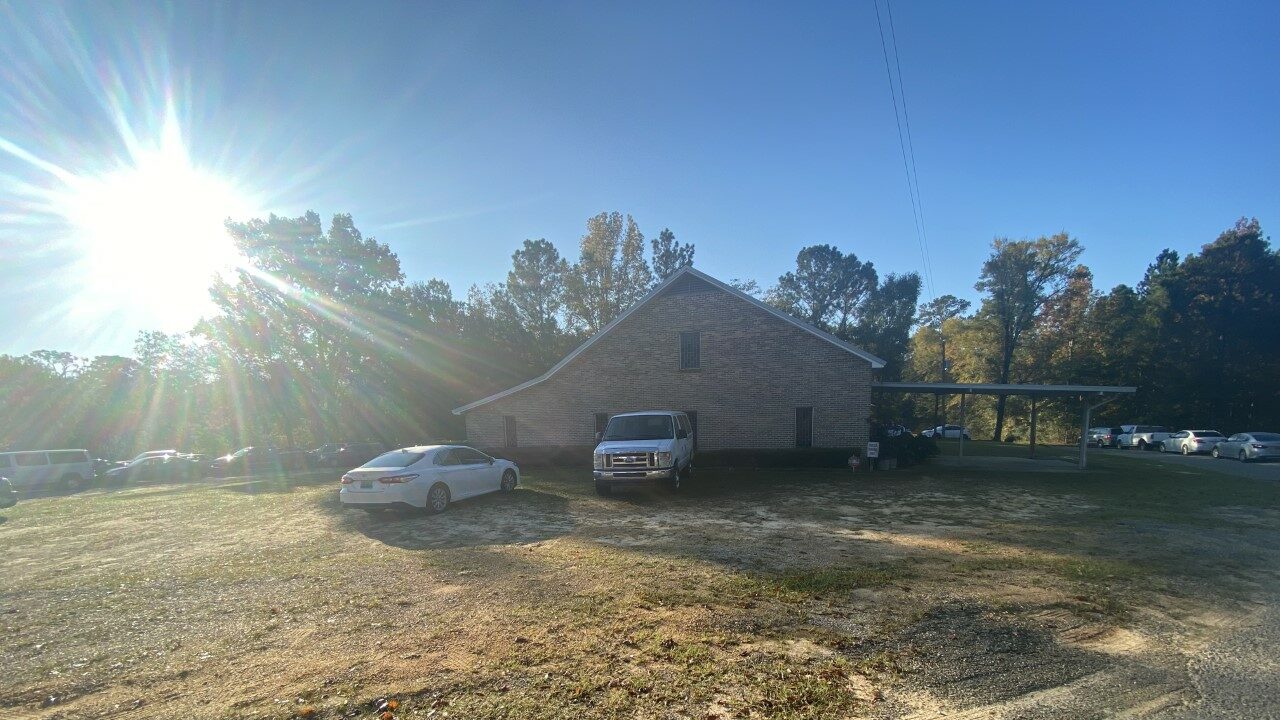 As Foster said, that type of community engagement from faith-based leaders is what has helped areas like Lowndes County. Just like in Alabama, Black people in Mississippi and Louisiana are getting vaccinated at higher rates than other regions.
Talisha Reed, who is 37 and works in a nursing home, got her COVID shot before her job required it.
"Well, since I had COVID and I was so sick, when they came out with the vaccine, I didn't think you could do any worse than when I actually had it," Reed said.
Even with 50% of Lowndes County vaccinated, that still leaves a lot of people unprotected, including children.
Ariel, who declined to give her last name, is 17 years old and works in a local grocery store. She's technically old enough to get the vaccine without her parents' permission. But she said she hasn't gotten it because her mom doesn't trust it, even though her mom did have COVID.
"They kind of found the vaccine a little too early, and it was a little sketchy to my mom, so she decided to not get vaccinated," Ariel said.
Those beliefs are common among many Alabamians, and there are many parts outside of the Black Belt that are still lagging in Covid vaccinations. That was evident this past summer at a rally that former President Donald Trump hosted in Cullman, Alabama. Cullman County has a vaccination rate of 39%, lower than the state average. The county is over 90% white and known for its conservative political views.
"I think a lot of people just don't like feeling like they're being told what they have to do," said Judy Smith, who is the district administrator for Cullman County and the Department of Public Health in North Alabama.
She said that she believes misinformation is keeping people from getting the vaccine.
"Obviously, as the vaccine has become more and more available to different age groups, we wish there were more people who realize the pandemic is still going on and still people getting sick, and there's still people even hospitalized and even dying," Smith said.
Cullman also saw the first student in Alabama die from COVID-19 this school year.
Right now, Alabama is seeing a decline in hospitalizations from the delta variant surge. And increasing the state's vaccination rate remains on some people's Christmas wishlist.
But if the winter months do bring another surge, Lowndes County has proven to be resilient in the face of many adversities.