Alabama Board of Education cements state's ban on critical race theory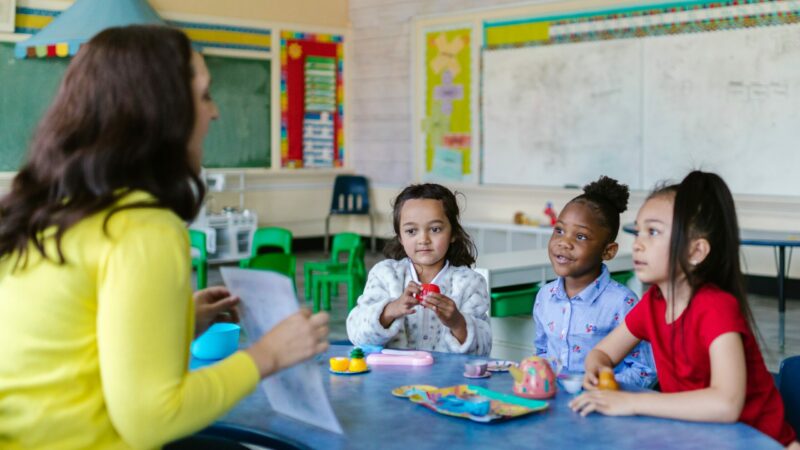 The Alabama state board of education cemented its ban on critical race theory into its administrative code at its meeting Thursday. It was an expected step after it approved a resolution earlier this year to protect "intellectual freedoms and non-discrimination." The effect: Alabama has essentially banned critical race theory in K-12 schools.
Critical race theory is not currently taught in Alabama public schools, but supporters of the ban argue the hotly debated curriculum could make students feel called out as oppressors or victims based on their race.
Before the vote, 11 speakers urged the board to vote against the final resolution. Phillip Ensler told the board what the ban meant to him as a member of the Jewish community who learned about the Holocaust as a child. He's an attorney and a former teacher.
"In Germany, they teach Holocaust history because they know that no matter how uncomfortable it may be, they must teach it to prevent history from repeating itself and to heal," Ensler said. "In the same way, teaching systemic racism here will not make Black children feel inferior … Nor will it make all white people feel at fault. And the way knowing my history empowers me, it will empower them."
The resolution prohibits "offering K-12 instruction that indoctrinates students in social or political ideologies or theories that promote one race or sex above another." But it's still unclear what ramifications educators or school districts may face if they violate the ban. Some advocates fear it could have a chilling effect on teachers.
"Importantly, this resolution may also violate rights to equal protection, freedom of speech and expression, as well as due process rights not to be subject to vague and overbroad prohibitions which are guaranteed by the United States and Alabama constitutions," said Hamida Labi, who serves as policy counsel for the NAACP Legal Defense and Educational Fund. "The resolution, therefore, is not only bad education policy but also may be unlawful."
After the vote, there was audible disapproval from audience members. One shouted "shame on you" towards the board.
The board voted along party and racial lines. Wayne Reynolds, a Republican, was one of six white board members who voted yes on the policy. During the discussion period, Reynolds identified himself as Indigenous American as he defended his decision.
"My skin color may not be what you perceive an Indigenous American is, but that's what I am. And my explanation, my desire, is that we teach equity among all of us," Reynolds said. "If there's any group of persons that are in the continental United States that have been subjected to mistreatment and in total acquisition of their lands, it is we Indigenous Americans. I have taught my children and my grandchildren, no matter what their situation or what their ancestors' situation is, they have the opportunity to achieve."
In contrast, Tonya Chestnut, a Democrat, was one of two Black board members who voted against the resolution. She argued the resolution doesn't allow the full truth to be told.
"It saddens me that we're at this point in 2021, and we have not progressed to the point that we cannot talk about things that may appear to be uncomfortable," Chestnut said. "But I cannot support a resolution that will not own up to the fact that there are some racial issues in our country and in our state."
Board member Yvette Richardson, who also voted against the resolution, addressed concerns about the freedom of teachers.
"We talk about autonomy and critical thinking — if we are going to determine what they teach, where is autonomy? And lastly, I feel we have moved forward in some issues, but if we do not reflect back on the history we are destined or doomed to repeat it."
Alabama state lawmakers could take their own steps aimed at critical race theory since three similar bills are already pre-filed for next year's session.
Kyra Miles is a Report for America Corps Member reporting on education for WBHM.