4 Things To Know About Birmingham's Homicides So Far This Year
The city of Birmingham has recorded at least 64 homicides so far in 2021, according to data from the Jefferson County Coroner's Office.
Last year, Birmingham hit a record for the highest number of homicides in 25 years. The city's police chief, Patrick Smith, told WBHM that even with that record high, the city fared well in comparison to other areas across the country.
"It could have been a whole lot worse," Smith said. "Certainly, we don't want to see the loss of life anywhere at all. And I wish that we could do more. But we're trying to work within the confines of what we have as a department."
Now, local activists and residents are speaking up, especially after shootings at local parks or in cases where children have been shot. They want the city of Birmingham to invest some of the money it received from the federal American Rescue Plan into gun violence resources.
WBHM wanted to learn more about who has been killed in this gun violence. We took a deeper dive into the data from the Jefferson County Coroner's Office. This is what we learned about the city's homicides so far in 2021:
The vast majority of people killed by homicide in Birmingham are Black.
A firearm was used in roughly 94% of homicide deaths.
Men make up the majority of homicide victims.
More than half of the people killed in the city's homicides are between the ages of 19 and 39.
You can scroll in and click on each location to read more about the person who was killed. A red 'X' indicates a homicide. A blue 'X' indicates an officer-involved shooting where a civilian was killed. Those cases are investigated as homicides by the Alabama Law Enforcement Agency.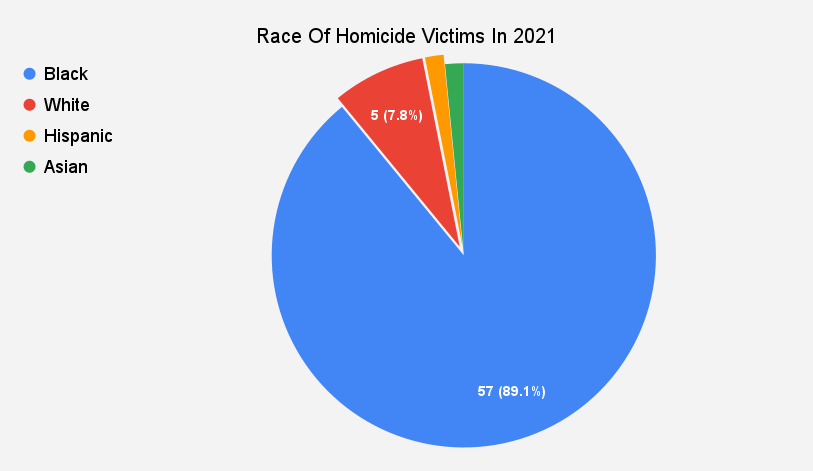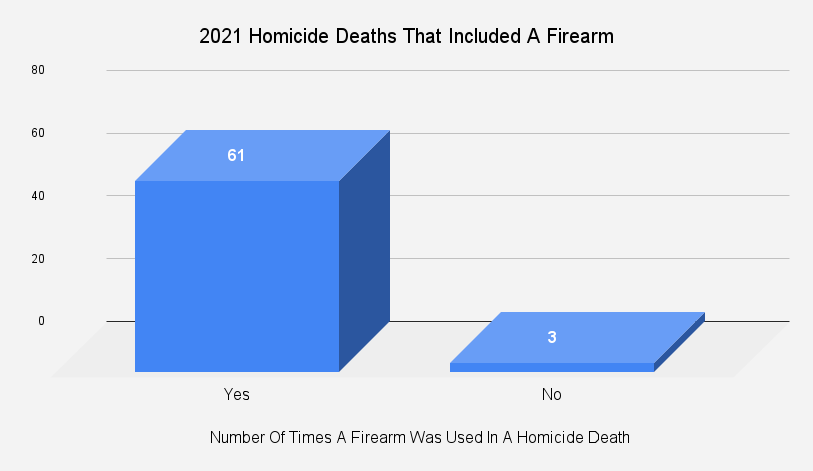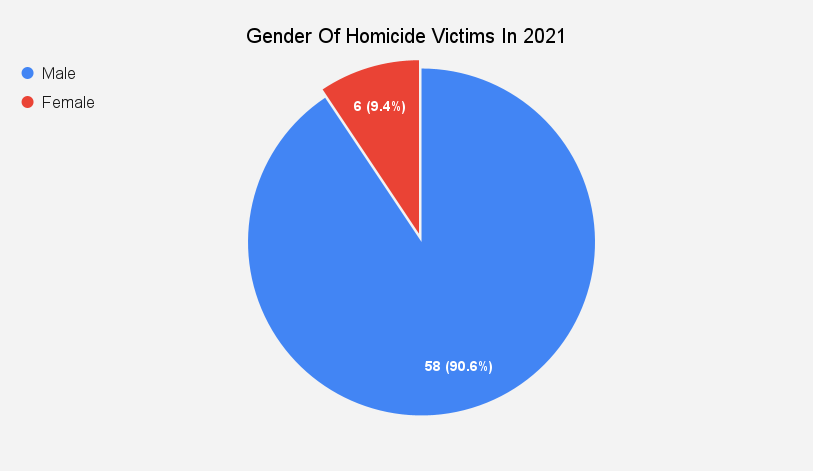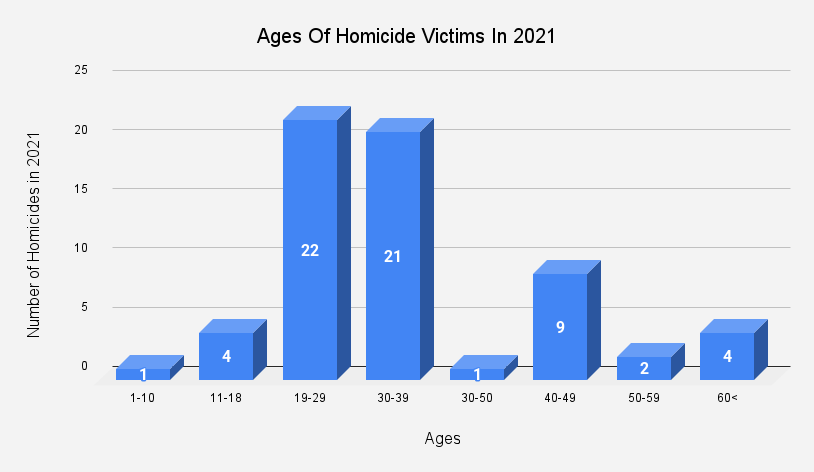 Editor's Note: A previous version of this story stated that 63 homicides had occurred in the city of Birmingham as of July 7, 2021. It has been corrected to 64. Additionally, the graphics have been updated to reflect this change.