Traditional Graduation Ceremonies Back On At Some High Schools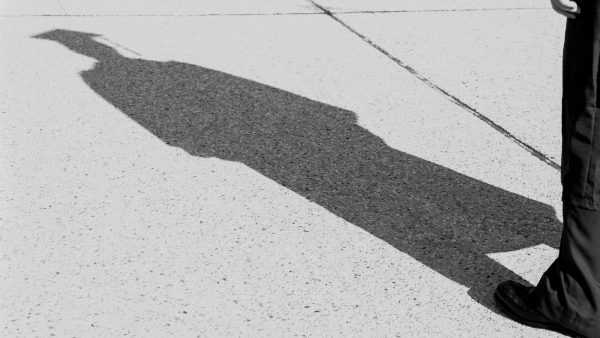 When seniors at Spain Park and Hoover High schools graduate this week, they'll wear a cap and gown — and a mask. As many schools and colleges have held virtual ceremonies amid the coronavirus pandemic, Hoover schools will hold in-person graduation, implementing a range of safety precautions for graduates and their guests. The move comes not long after Gov. Kay Ivey eased restrictions on large gatherings.
"We realize that there are those who absolutely disagree with us having this large gathering,"  Kathy Murphy, Superintendent of Hoover City Schools said. "But based on what I understand from the governor, we're in no way violating any issuances that have been given to us."
Murphy said the system has made the difficult decision to hold graduations at the Hoover Metropolitan Complex, which seats 10,000 people. She said school leaders are comfortable hosting the celebration at the outdoor venue with ample space for the graduates and their guests. Each senior will receive four tickets for family or friends. They'll have security and some police officers on hand to usher families to their seats and ensure people stay six feet apart.  Murphy said everyone must wear a face mask. 
Susie Richardson, whose daughter graduates Hoover High this month, said her family plans to attend the ceremony despite the potential consequences.
"I do feel like there will be an increase of coronavirus in the community, a small one, as a result of the graduation ceremony," Richardson said. "But I also feel like that will happen anyways."
Richardson said people have to be smart — grandparents shouldn't attend the ceremony and people with underlying conditions should sit this one out. She said the graduates have to take this seriously as well. 
"They understand the serious nature of what's going on, and I think they appreciate the fact that they're going to be able to have the ceremony," she said. "And I think the people that aren't comfortable with it, they don't have to come."
Brad Coltrane, a teacher and father of a senior at Hoover High School, said as of now, his family won't be attending the ceremony. He said his daughter made the decision. 
"She's kind of said, 'I don't think it's worth it,'" Coltrane said. "I'm kind of surprised and proud of that kind of mature thinking from a high school senior."
Coltrane said he and his daughter agree that it's not safe to attend large gatherings. 
"I completely understand wanting to have a graduation," he said. "It pains me a little bit to miss it, but it is not near the pain of actual physical suffering and endangering lives."
Coltrane said he doesn't think Hoover City Schools is trying to endanger lives, but he said that could be an unintended consequence. 
The announcement to have traditional graduations drew strong opposition from some in the community. More than 1,000 people signed an online petition urging Hoover school leaders to cancel the ceremonies.
In an opinion piece published in the Hoover Sun, dozens of Hoover alumni who now work as doctors, nurses, pharmacists and in other health-related fields wrote that "there are numerous examples globally of super-spread events that rapidly increase cases, overburden health care systems, and force us to reinstate stringent social distancing measures."
School officials expect about 3,000 people to attend Hoover High School's graduation at the Hoover Met this week. Coltrane said that's more than a church gathering or an athletic event. 
"Major league and professional sports teams that are losing millions of dollars a day are not going back to gatherings," he said. "That tells you something."
Other area schools are handling graduations in different ways. At Homewood High School, each senior will sign up for a time to walk across the stage of an empty auditorium and receive their diploma in front of their family. Vestavia Hills High School will give seniors the option to participate in a traditional graduation or a brief individual ceremony. Other school systems have postponed until next month, hoping the threat of COVID-19 won't stop the celebration.