Universities Prepare For COVID-19 Ahead Of Spring Break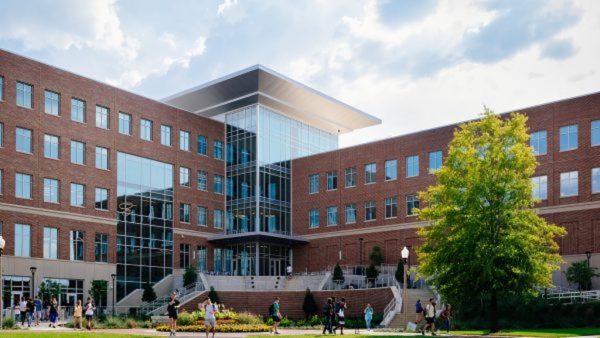 Several Alabama universities are making changes based on concerns around coronavirus.
The University of Alabama System is asking students not to return to campus after next week's spring break. They'll complete coursework through online classes instead. Officials will reevaluate the policy on our before April 6.
UA's and UAB's spring break will be extended to March 24. There are exceptions to the restrictions around students on campus for certain groups, including international students or others who have no alternative accommodations, students from areas without high-speed internet, and students with exceptional hardships. These changes affect UA, UAB, and the University of Alabama in Huntsville.
Samford is moving to online classes starting March 16. Students aren't allowed back on campus until classroom instruction resumes. Those who live on campus must leave as well.
Officials hope to resume regular classes on April 6.
"Samford intends to maintain essential operations through the end of this semester, thereby allowing students to complete the academic work already begun for this term. How that will be accomplished, at least until April 6, will change from our normal practice," according to a university statement.
UAB plans to maintain normal campus operations over next week's spring break. The university has no plans to move to online classes for now, but officials say that could change depending on the coronavirus situation in Alabama. Officials ask students to prepare in advance by taking essential items with them when they leave for spring break, including textbooks and medications.
UAB students who live on campus and prefer to stay there during spring break can do so, though they ask that those students notify the university of their plans.
Students who develop symptoms or are exposed over spring break to someone suspected of having COVID-19 are asked not to return to campus.
"We will work with you to provide alternative arrangements for remote learning through the best available platforms," a message from the university says.
Birmingham-Southern College will move to online classes after an extended spring break.
Auburn University announced Thursday it will move to online instruction starting Monday. That will continue through April 10. They ask that students not return to campus after spring break, which is this week.
"The Auburn Family faces many unknowns about this virus," Auburn University President Jay Gogue said. "We are taking these unprecedented steps based on our utmost concern for the health and well-being of Auburn students, faculty and staff."
Dining facilities, libraries and residence halls will also be closed through April 10. University officials say they will make arrangements for international students and others who are unable to return home. Students who have specific questions should contact @AuburnStudents. 
-Decisions have not yet been made on spring commencement, summer study abroad programs or other events and activities beyond April 10.

-The @AUMedClinic remains open. Those exhibiting COVID-19 symptoms should immediately call 334-844-9825 before visiting the clinic.

— Auburn University (@AuburnU) March 12, 2020
The Alabama Community College System will discontinue on-campus instruction. This includes 23 institutions across the state moving to online learning March 17 – April 3.