Legislative Wrap-Up: Lawmakers Consider Legalizing Yoga, Banning Gender Therapies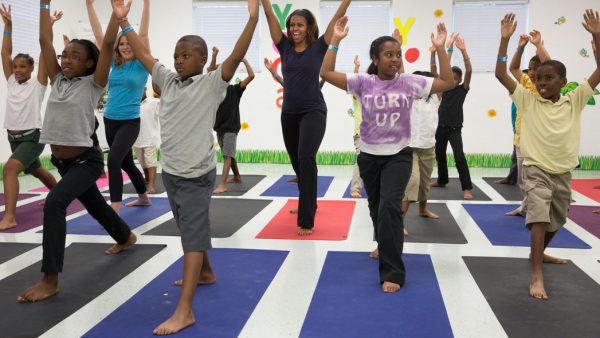 A gender therapy ban for minors, a bill to legalize yoga in schools, and a measure to allow concealed carry of a weapon without a permit are among the bills lawmakers in the Alabama Legislature considered this week. Here are the highlights from our weekly legislative recap with Don Dailey, host of Alabama Public Television's Capitol Journal.
Gender Therapy Ban
The Alabama Senate approved a bill this week that would ban gender therapies for minors, including puberty blockers and hormone therapy. Dailey says the trans community has been vocal in its opposition to this legislation, calling it extremely discriminatory and hurtful.
"It takes great exception with some of the scientific reasoning behind this legislation. There've been contentions by proponents of this legislation that if kids who suffer from gender dysphoria are allowed to go through puberty normally, that they would outgrow the gender dysphoria," Dailey says. "The opponents of this legislation say there is no scientific research to back up that contention. And so you've got the one side saying they want to protect minors from permanent life altering decisions. And you've got the other side saying this is purely discriminatory and taking away parents and doctors rights to care for transgender children."
Legalizing Yoga in Schools
Yoga has been banned in Alabama schools since 1993 because of its roots in Eastern religions. A measure sponsored by state Rep. Jeremy Gray passed a House committee this week amid objections from the evangelical Christian lobby. Gray says his bill is simple: it encourages stretching, breathing, and meditation to improve the overall well-being of students.
"And it's the meditation part that really seems to be a sticking point for some groups, especially those who question yoga's origins in Eastern religion," Dailey says.
When the bill was introduced last year, it prompted Rep. Barbara Drummond to start doing yoga.
"If you're in this statehouse," she told al.com, "mentally, it really helps you."
Repealing Alabama's Pistol Permit Requirement
A Senate committee approved a measure to allow people to carry a concealed weapon without a permit. Sen. Gerald Allen, the bill's sponsor, has introduced this legislation for several years.
"His basic philosophy is that people should not have to pay for their constitutional Second Amendment right to bear arms in the state," Dailey says.
Allen proposes the state repeal its requirement for a concealed carry permit. The option to buy a permit would remain, according to the legislation, but it would be optional. A permit would be required for travel across state lines.
Law enforcement officials oppose the measure. They say gun permits are a valuable tool for them. The revenue from permit sales also helps support law enforcement agencies.
"This year, Senator Allen has said for every year that he's brought this legislation, that he has worked hard to try to allay some of the concerns that law enforcement has brought up," Dailey says, "but many concerns remain."
Gambling Study Group Meets
It was mostly procedural, but Gov. Kay Ivey's study group on gambling met for the first time this week.
The group's chair, former Montgomery Mayor Todd Strange, says he realizes that some of these issues, particularly the lottery, have been vetted extensively over the years.
"But when you take the whole thing into deep focus — and I say the whole thing meaning lottery, the proposed expansion of gaming in the state, the protection of local bingo interests around the state — the governor wants comprehensive information, especially where it deals with how the state would benefit from each of these things before we jump on board with any major legislation addressing any one, if not all three of these areas," Dailey says.
Ivey has given the study group until the end of the year to report back to her, which many say puts gambling bills on the legislative back burner, Dailey says.