Gov. Kay Ivey Taps Committee to Plan For Reopening Alabama's Economy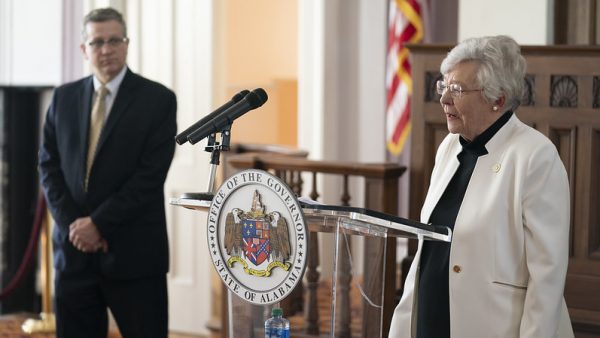 Gov. Kay Ivey announced the creation of a new executive committee that will field recommendations on when to reopen the state's economy.
At a Tuesday press conference, Ivey said the committee will consist of six members from her coronavirus task force. They'll take recommendations from Alabama's Small Business Commission, headed by Lt. Governor Will Ainsworth, and the U.S. congressional delegation from Alabama.
Ivey said the committee will then draft a timeline for when to reopen the economy.
"These recommendations will have to be carefully integrated into the advice that we're receiving from Dr. Harris and our medical team of experts from throughout the state," she said, referring to State Health Officer Dr. Scott Harris. "On or before April the 28th, Dr. Harris and I will review these recommendations so that we can provide an updated plan of action before the current stay-at-home order expires on April 30th."
Ivey said she's focused on reopening the state's economy "quickly and safely" in case the virus returns later this year. In the last month, more than 264,000 people have filed for unemployment in Alabama due to job losses related to COVID-19.
Ivey said while reopening the economy is a top priority, it'll likely happen in phases. She said she hasn't ruled out the possibility that some businesses could open before the stay-at-home order expires at the end of the month.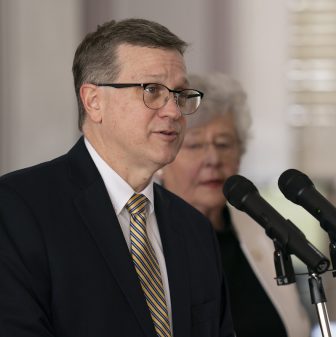 Meanwhile, Harris said he expects COVID-19 to peak in Alabama next week.
He said the state is preparing for ICU beds to be full on April 20. This comes as the number of confirmed cases nears 4,000.
Harris said the Alabama Department of Public Health is working to train more people on contact tracing. That involves testing anyone who has come into contact with someone who has the disease.
"We normally have a fairly small staff for doing this and at the moment we've just about quadrupled the number of people," Harris said. "And we plan to add a lot more as we can get them up and get them trained."
Harris said models show social distancing is working so far. But he says the hardest-hit populations such as African Americans, the elderly and those with preexisting health concerns need to be extra careful as the state approaches the peak of the virus.