Gov. Ivey Extends Mask Order Into 2021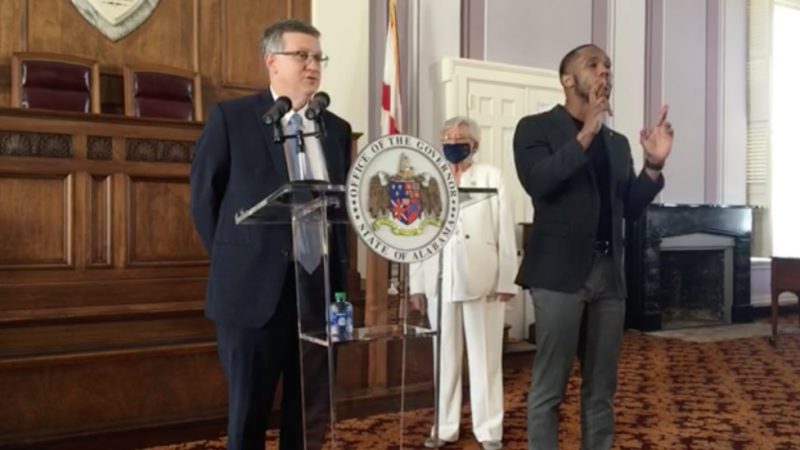 Governor Kay Ivey is extending Alabama's Safer-at-Home order until January 22, 2021. In making her announcement, she said there will be no additional changes or adjustments.
That means Alabama residents must continue to wear masks, wash their hands, and sanitize their personal spaces as much as possible. Alabama's mask order was set to expire on Friday, December 11.
Ivey's announcement comes amid a spike in new coronavirus cases and record-breaking hospitalizations. Ivey said the spike in COVID-19 cases means the state is in "some of our darkest days" as the surge strains Alabama's hospital system. State health officer Scott Harris said there are at least 2,100 people being treated for the virus at hospitals across the state.
As of today, the Alabama Department of Public Health has reported more than 280,000 cases of COVID-19 and nearly 4,000 deaths.
Harris also announced the roll-out of Pfizer's COVID-19 vaccine which, he said, is expected to arrive in Alabama next week. Harris said the state will receive nearly 41,000 doses of the vaccine for distribution and another allotment of the vaccine will be sent to the state a couple of weeks later.
Harris said the state will also receive Moderna's vaccine later in the month. The vaccine will likely be prioritized for frontline hospital workers and some first responders.