Efforts to Keep Jones In U.S. Senate Sets New Records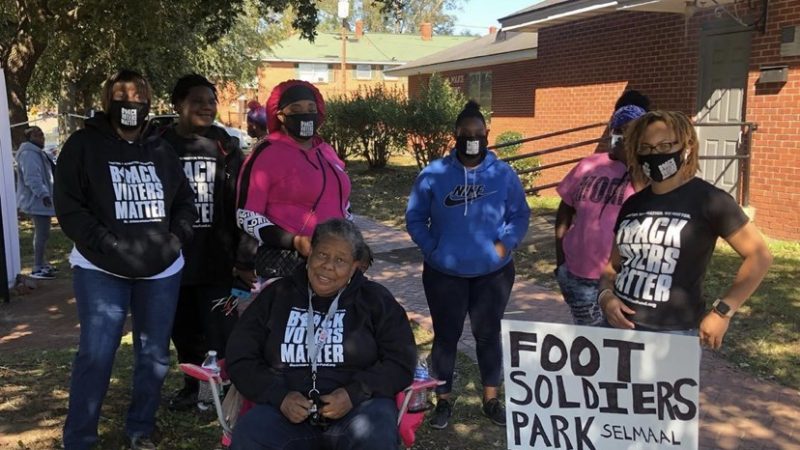 Despite record Democratic turnout, U.S. Sen. Doug Jones lost his bid for re-election but he now holds a new record. According to AP News, Jones topped former President Barack Obama's 2008 numbers for the most votes for a Democratic candidate in Alabama. Among the more than 900,000 voters are Black women credited with helping Jones first win the Senate seat in 2017. Now, Black women voters are gearing up for the future.
JoAnne Bland was a participant in Selma's Bloody Sunday in 1965, when hundreds of peaceful civil rights marchers faced attacks from state troopers. Bland, 67, leads educational tours through her company, Journeys For the Soul. She shares her recollection of Bloody Sunday and Selma's role in attaining voting rights for Black people.
Bland has always been front and center engaging voters in her community. She said she's disappointed in the outcome of the U.S. Senate race between Doug Jones and Senator-elect Tommy Tuberville. She said Black women showed up on Election Day but it just wasn't enough.
"What is the surprise is that we can't get our men to be equally supportive," she said. "That's not saying a lot of Black men don't vote, but not enough."
Alabama's Secretary of State John Merrill said voters cast a record of almost 2.3 million ballots, or nearly 62 percent of the state's registered voters.Stephanie Strong is the leader of Faith in Action Alabama. Strong pushed a statewide voter engagement campaign created to expand Alabama's electorate. She said the campaign reached more than 20,000 Alabama votes.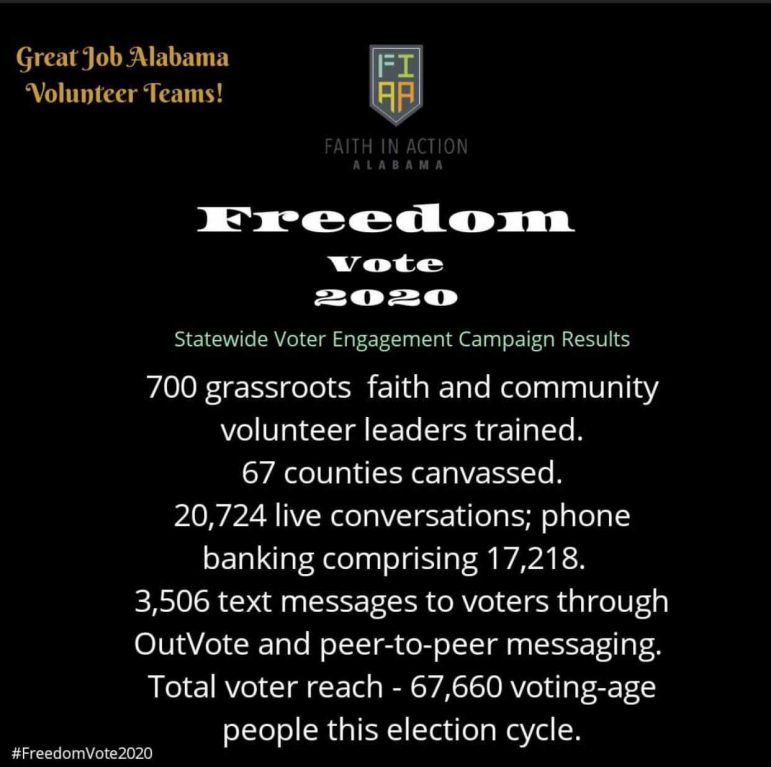 Strong said the onus to vote Jones back into office wasn't solely on Black women. She said it needed to come from the moral consciousness of the state.
"Alabama made a decision to choose whiteness over dignity. Alabama made a choice to choose whiteness over character," she said. "And it just seemed to me that there was a value dissonance in terms of the voters and the platforms that the candidates ran on."
Strong said Election Day was just the beginning for her organization. She said their voter engagement campaign built a voting bloc that will help create a powerful presence in the state legislature.